You need to watch Tina Fey totally crush this duet with Titus Burgess
Know how Tina Fey is deep in the heart of writing Mean Girls: The Musical, and we can't wait to sing along? Well, ok, here's a new development for that show-stopping Broadway production: Tina Fey can SING. What. OMG. How did we not know this before. Why isn't Tina Fey involved in way more musical numbers in every day life?
At this year's MCC Theater Miscast Gala — where performers get up and sing some of their favorite songs in hilarious miscast roles — Kimmy Schmidt's Titus Burgess took the stage for a little solo number. And then he's interrupted by his Kimmy Schmidt boss, Fey. You can tell that the audience doesn't realize it's her until she's halfway up the stage, and then everyone completely loses it.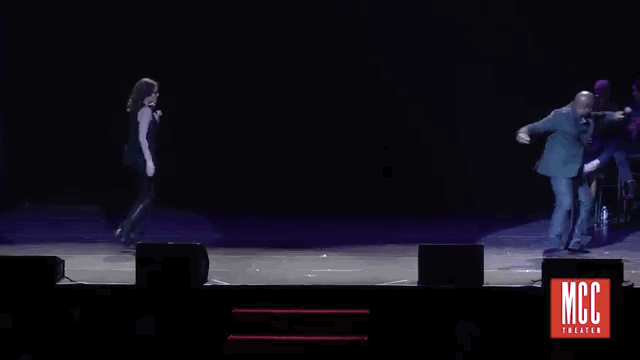 The song they sing is"You're Nothing Without Me" from City of Angels. No, not the one with Meg Ryan and Nicholas Cage. The musical City of Angels from 1989 about trying to break into show business, and the song here includes lyrics like: You're in my plot / I'm still your creator / I call each shot /I'm your private dic-tator. Which is perfect, because, you know, Fey wrote that catchy little Pino Noir song so Titus KINDA IS her creation.
These two completely slaaaaaay the performance. We know Titus is a Grade A performer. But we've only ever heard Fey sing about Night Cheese. This might be the best thing we've ever seen in our entire lives, and we've seen A LOT OF STUFF.
Check out the video below, and cross your fingers that Kimmy Schmidt Season 2 includes 150% more singing.
https://www.youtube.com/watch?v=z4dYogIQ28E?feature=oembed