Tina Fey is teaming up with her 30 Rock co-producer for a new Netflix show about the apocalypse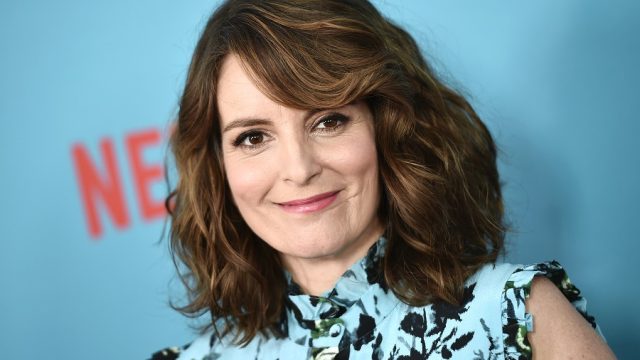 While she's working on bringing Mean Girls the Broadway musical back to film format, Tina Fey is also busy working on another project tied to her career past. Fey and her fellow 30 Rock co-producer, Robert Carlock, are developing an animated series for Netflix about rebuilding after the apocalypse. And TBH, we hate to say it, but we think it's the relatable and wildly funny show we need in this moment in history.
"After an alien attack destroys the Earth, what remains of humanity has the chance to start society over from scratch," the logline reads, according to Entertainment Weekly. "But can we get it right this time? And does anyone know how to, like, farm?"
Again…kind of scary relatable, if you ask our opinion!
Deadline reported that the series is titled Mulligan and Netflix likes it so much that it's already ordered 20 episodes.
The site also reports that Sam Means, who worked with Fey and Carlock on Unbreakable Kimmy Schmidt, has already signed on to write and executive produce. Bento Box Entertainment, which is behind Bob's Burgers, will take on Mulligan's animation. Tina Fey + 30 Rock + Kimmy Schmidt + Bob's Burgers + the apocalypse? We're so on board.
Meanwhile, Fey and Carlock are also busy writing and executive producing an untitled "L.A. Mayor comedy series" for NBC that will reportedly star Ted Danson, Holly Hunter, and Bobby Moynihan, Deadline reports. They're also executive producing Girls5Eva, a forthcoming comedy series set to premiere on NBCU's new streaming platform Peacock.
Does Tina Fey sleep, or…?
We can't wait to see what Mulligan will teach us about rebuilding society post-apocalypse. Will we be taking notes in between laughs? Yes, probably. And if the world does, in fact, come to an end, we vote that Tina Fey becomes the leader of humanity.