Tina Fey is making a Mean Girls musical movie, and no one can handle how meta this is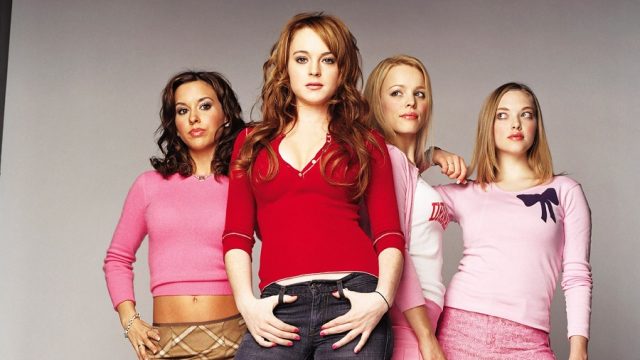 Um…where do we begin explaining the layers of this single piece of news? We'll give it our best shot: Producers of the Broadway show Mean Girls confirmed that the show is being picked up by Paramount Pictures to be turned into a movie. That means the Broadway adaptation of Mean Girls, based on the 2004 film Mean Girls, which was semi-based on the 2002 book series Queen Bees and Wannabees, is getting made into another movie.
"I'm very excited to bring Mean Girls back to the big screen," Fey, writer of both the original Mean Girls film and Tony-nominated musical, said in a statement to Variety. "It's been incredibly gratifying to see how much the movie and the musical have meant to audiences. I've spent 16 years with these characters now. They are my Marvel Universe and I love them dearly."
Apparently, the new film is not going to be a sequel, reboot, or revival of the original Mean Girls film. Rather, it's going to be a screen adaptation of the Broadway musical, with all the songs, dancing, and theatrical quirks. And TBH, though we're still a bit confused, the currently untitled Mean Girls film musical is something we can get behind.
Like…it's gotta be better than Cats, right? No shade, no tea. Just facts.
Yeah, the idea is a bit bonkers, and fans have been quick to make jokes about the upcoming book-movie-stage-movie project. Luckily, we know Tina Fey and Mean Girls producers Lorne Michaels, Stuart Thompson, Sonia Friedman, and the fine people over at Paramount Pictures can obviously take a joke.
But, like we said, we'll absolutely get in, loser, and go shopping for movie tickets once this hits the big screen.
Yeah, it's a weird choice to turn a Broadway show based on a movie back into a movie. What's next, a new book series based on the movie adaptation of the Broadway adaptation of the original movie? But the weirdness can't be lost on Fey. Knowing how witty she is, she'll probably punch up the script with meta lines and callbacks galore.
But until more is shared about the upcoming project, we suspect Fey's hair will grow bigger as she stores away Mean Girls movie musical-related secrets.