Tina Fey revealed her favorite line from "Mean Girls," and we think you'll be surprised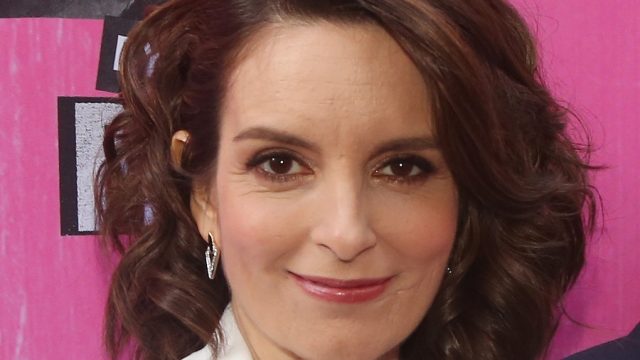 It's hard to believe Mean Girls came out almost 15 years ago. And because the Mean Girls musical made its Broadway debut last night, April 8th, it's still feeling pretty relevant (plus, let's be real, we'll still be talking about it 15 years from now anyway). The movie was an important one for many of us, and it firmly solidified Tina Fey as a comedy goddess.
Fey and her husband, Jeff Richmond, walked on the pink carpet (of course) for the big Broadway debut, and Fey finally revealed what line in her iconic movie script was her favorite. She had a lot of "fetch" quotes and one-liners to choose from, and while the one she went with is funny, it's one we didn't necessarily expect. And no, it doesn't involve Glen Coco.
"I don't know if its broadcast-able, but it's my favorite line. I usually say, "It's not my fault that I have a heavy flow and a wide set vagina,'" Fey told Entertainment Tonight.
She compared the experience of the musical opening to her wedding with Richmond, who composed the musical (and often works with Fey).
"It's really exciting to be here. I feel a little bit like it's our wedding again because we're like, 'OK, who's got Grandma? Who's driving,'" she said.
Fey and Richmond also worked together on 30 Rock, which might make a comeback at some point. Fey mentioned that there's been talk, but nothing has been set in stone yet.
It might be a little strange to see the role of Cady Heron played by someone other than Lindsay Lohan, but we're sure her Broadway equivalent will make sure to pay respect to our favorite "homeschooled jungle freak."