Tina Fey defended Michelle Wolf with the most perfect observation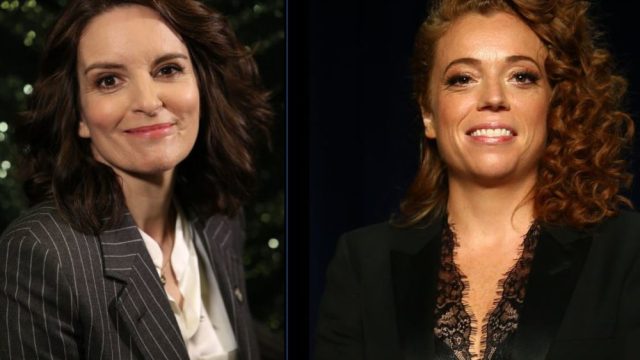 After Michelle Wolf served up a scalding roast as the host of the White House Correspondents' Dinner on April 29th, it quickly became clear that the comedian's set was divisive, to say the least. Some criticized Wolf's performance as unnecessarily vulgar and mean but, at the same time, many rushed to her defense, arguing that she had delivered exactly what she was supposed to. And fellow funny woman Tina Fey is among those saying that Wolf has no reason to apologize.
On a May 3rd appearance on NBC's Today, Fey declared that Wolf "did her job." The 30 Rock star acknowledged that given the tense atmosphere, the WHCD is "the roughest room" for a comedian, and that a successful host has to have a no-holds-barred attitude. Given those two things, Fey remarked that she felt Wolf's performance was successful.
"Michelle did her job," she said on the program. "You can't ask a coyote to guard the henhouse, and if you invite a comedian into that place where that tone is set, they're going to give it to you straight. That's pretty much what she did."
Fey added that she thought Wolf's style of humor was in line with "the culture we've built now," but she had a suggestion for future acts that might be more suitable.
"But maybe next year, a children's choir," she joked.
Fey isn't the only comedian sticking by Wolf. In the days after the WHCD, several of Wolf's former colleagues, including Seth Meyers and The Daily Show host Trevor Noah stood by Wolf, stood up for her, maintaining that as a comedian she hadn't done anything wrong. Wolf herself has also refused to apologize for her set, telling NPR's Fresh Air host Terry Gross that she "wouldn't change a single word."
As many of Wolf's allies have pointed out, Wolf was hired to give a roast, and that's exactly what she did. Comedians are also supposed to challenge those in power, which Wolf definitely succeeded in doing. All in all, in the words of Fey, Wolf "did her job," and we're looking forward to what she does next.