Tina Fey says her daughter prefers "Parks and Rec" to "30 Rock," and ouch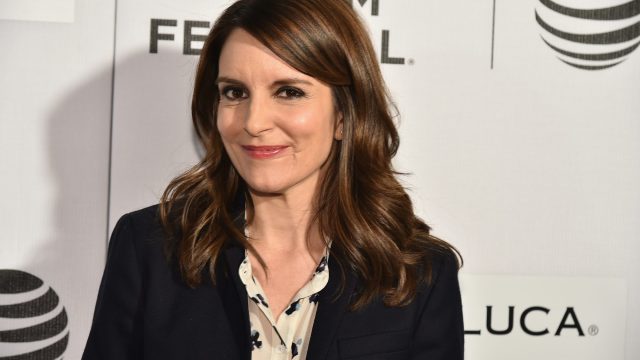 It's no surprise that Tina Fey's kids would have impeccable taste in comedy. However, Fey admits her daughter loves Parks and Rec but hates 30 Rock, and OUCH.
Fey is known for being a star and head writer at SNL, along with her many hilarious roles over the years, but perhaps her most iconic role is that of Liz Lemon on 30 Rock. In a recent appearance on Late Night with Seth Meyers, the comedy legend says her 12-year-old daughter Alice simply isn't that into 30 Rock, and instead prefers Fey's longtime bestie Amy Poehler's show Parks and Recreation.
Fey revealed to her former SNL costar that Alice is getting into plenty of old classic comedies…just not those starring mom. Ice cold.
https://www.youtube.com/watch?v=3Sjd4BVHdc8?feature=oembed
She said that as her daughters get older, she's excited to show them all the movies she loves, sharing that Alice "is getting a really great comedy education of her own." This summer she even binged watched all of The Office for the first time (ah, to be young and watching The Office).
Fey felt Alice was finally old enough to watch 30 Rock, but after a couple episodes, her daughter quipped: "It's too weird for me."
"I had to take that hit. That was a hard motherly hit to take," she said.
"She was like, 'What should I watch?' I was like, 'Well, you know, what about Parks and Recreation? You might really like that.' She goes, 'Oh, I watched all of it already.' It was so hard for me not to be like, 'GET IN YOUR ROOM AND WATCH 30 ROCK!' I wanted to spank her," she joked.
Fey said she "felt like that woman in Big Little Lies when she found out that Zoë Kravitz gave her kid birth control. I was like, 'You come to ME for that! You don't go to aunt Amy and Mike Schur!'"
Although Alice may not be lovin' herself some Liz Lemon, we hope Fey takes solace in the fact that we will always want to go to there…and maybe someday Alice will come around. If not, there's always her youngest daughter, Penelope.