Timothée Chalamet is rocking a bowl cut in his new movie, and Twitter doesn't know how to feel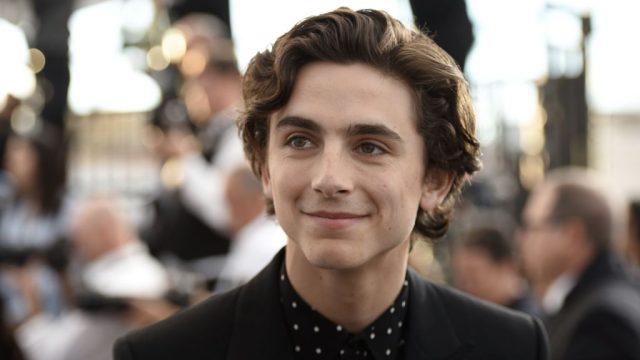 The first photo from Netflix's upcoming film The King is here, and Timothée Chalamet's bowl cut is taking center stage. Last fall, fans of the Call Me By Your Name actor were left shaken to their core when Chalamet debuted his royal new 'do at the Toronto International Film Festival, where he was promoting Beautiful Boy.
Based on a trio of Shakespeare plays—Henry IV, Part 1; Henry IV, Part 2; and Henry V—the film follows Prince Hal on his journey from wild, unruly heir to legendary war hero king. In addition to Chalamet sporting a British accent in the titular role, Robert Pattinson stars as the Dauphin of France, Lily-Rose Depp plays Hal's future wife Catherine of Valois, Ben Mendelsohn plays King Henry IV, and director Joel Edgerton takes on the iconic role of Falstaff.
While the legendary story and star-studded cast are certainly exciting, people just can't get over Chalamet's journey to medieval England by way of the '90s.
Here's the first photo of the former LaGuardia High statistics-rapper-turned-Academy-Award-nominee as Prince Hal: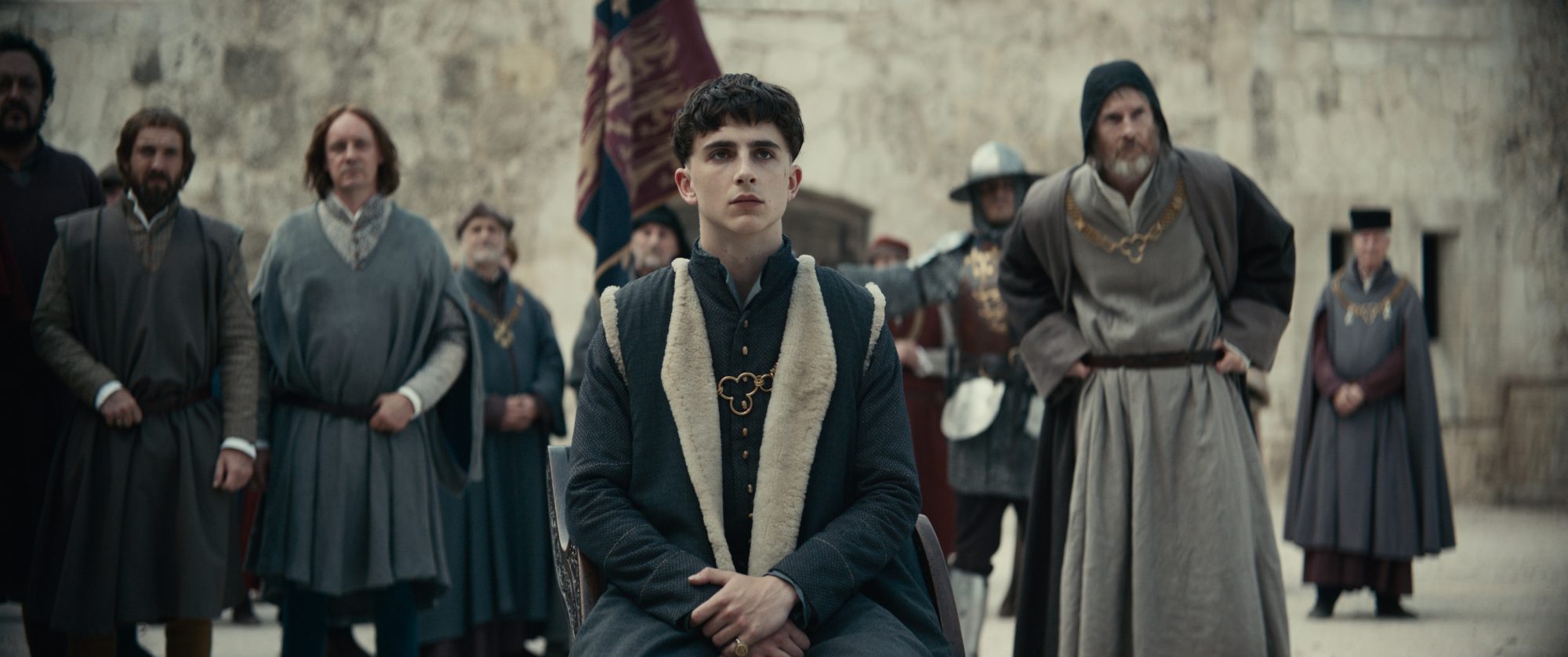 Naturally, Chalamet's abandonment of his iconic long, curly locks for The King has fans feeling very divided.
Some people are here for it.
false
https://twitter.com/udfredirect/status/1154659308459548673
https://twitter.com/udfredirect/status/1154344219382898690
https://twitter.com/udfredirect/status/1154613220621070341
Others long for the days of his Kyle Sheible locks.
Lil Timmy Tim may be sporting the divisive look for the upcoming Netflix film, but it seems the new 'do was not meant to last. In the first photos from the upcoming film Little Women—in which Chalamet will play Laurie, reuniting with Lady Bird co-star Saoirse Ronan and director Greta Gerwig—the actor's bowl cut is nowhere in sight.
Meanwhile, we're looking forward to spending more quality time with Chalamet's bowl cut when The King is released later this year.