Despite all the Time's Up talk at the Oscars, women in Hollywood are doing worse now than they were a year ago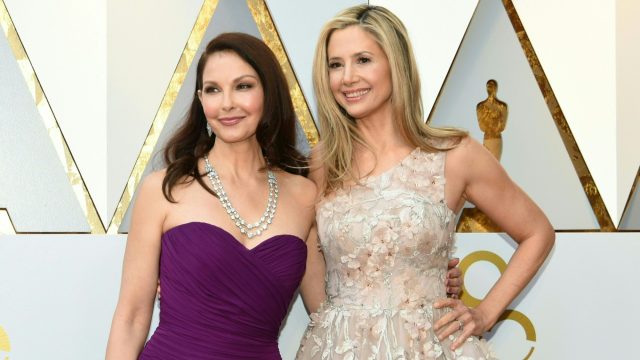 Over the past couple of months, the Time's Up movement has been everywhere. At January's Golden Globes, many women chose to wore black in support of women in Hollywood who have been affected by sexual assault, and men who wanted to show their support wore pins. Money's being raised for the Time's Up legal defense fund, and at the 2018 Oscars, red carpet hosts couldn't stop talking about what a great year it's been for women in film. But unfortunately, women in Hollywood are actually doing worse today than they were just a year ago — so despite that it seems like progress is being made, there's still so far to go.
According to a report from Dr. Martha M. Lauzen at San Diego State University, in 2017, only 24% of protagonists in the top 100 grossing films of the year were female — and that's down from 29% in 2016.
It's hard to believe that the number of women leads in movies could be going down, since that number is so small to begin with, but it's happening. What's also upsetting: 32% of those movies featured women in speaking roles, but 79% featured men. What?
And when you look at another report from Lauzen about women in Hollywood who work behind the scenes on these projects, the situation becomes even more disheartening.
In 2017, only 1% of films employed 10 or more women in roles as directors, writers, producers, executive producers, editors, and cinematographers, which is unacceptable. It's not because there aren't women who are skilled and talented enough to take on these roles — it's because they aren't even being given the chance.
Of course, things are even worse for women of color. In 2017, only 16% of characters in these top 100 movies were black, with 7% Latina, and 7% Asian.
So how do we fix this?  These statistics are just one important reminder of exactly how important it is to support women in Hollywood and to keep supporting movements that are important to you, like Time's Up and #MeToo.
There's still so much inequality between men and women in Hollywood, especially when you consider that there are so many women who are also working against major obstacles, like sexual assault in the workplace. If things are ever going to change, film and television studios need to take action now.
It does seem like we're moving backwards sometimes, but at least people (read: men) are finally starting to become aware of how glaring these kinds of gaps are. Hopefully, 2018 will offer some kind of improvement. There are so many talented women out there, and they deserve to be given the same as opportunities as their male peers.