Kylie Jenner, the Parkland students, and more made Time's list of the 25 most influential people on the internet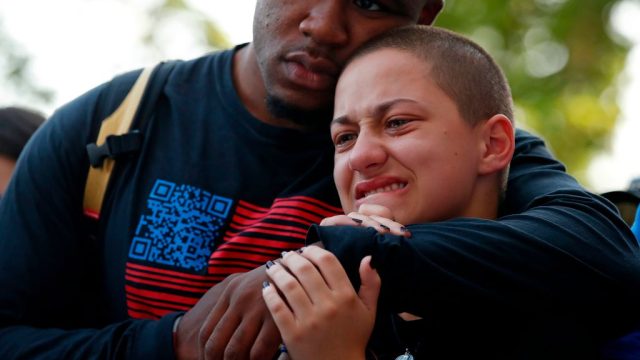 For the fourth year in a row, Time has released its list of the 25 most influential people on the internet. This being 2018, some of the people on the list are a tad problematic, and one isn't even a human being at all. But you'll probably like some of the names on the list, too — since Kylie Jenner and the Parkland students, among others, made the cut. According to the outlet, the final list was made by evaluating the influencers' "global impact on social media and their overall ability to drive news," so even if you don't like some of the people featured, you have to admit they drive the conversation on Twitter, Instagram, YouTube, and beyond.
For example, Jenner made the list this year due to her pregnancy and the success of her cosmetics line. Time wrote of the social media star, "She may not be the most-followed among her famous sisters, but her ability to engage legions of fans — and customers — has been for her business, Kylie Cosmetics, as spinach was to Popeye. She's now on track, by some estimates, to become a billionaire by her 25th birthday."
https://www.instagram.com/p/BkZGBFxjeWO
Other stars we love are on the list, too. Busy Philipps is up there, obviously because of her hilarious and vulnerable Instagram Stories. BTS, the K-pop sensation, is also one of the top mentions on the list. Alas, so are Logan and Jake Paul, the controversial YouTube stars who came under fire this year for making light of suicide in a video and using the n-word in a rap, respectively. Like we said, some of the people on this list aren't veritable role models.
Funny enough, one of the most influential "people" on the list is Lil Miquela, an Instagram fashion influencer who's actually a virtual avatar. It's 2018, people. Anything goes.
Donald Trump is obviously on the list, but so are some of the people fighting against his administration. Like Charlotte and Dave Willner, who began a prolific fundraising effort to help immigrant families who were separated due to the administration's "zero-tolerance" policy.
Journalist Shaun King, known for his tweets that "raise awareness about the plight of marginalized communities," according to Time, is also on the list, as is Eman al–Nafjan, one of Saudi Arabia's most prolific blogger-activists who raised awareness about women's rights in her country, including the most recent push to allow women to drive.
Kanye West, Instagram influencers, and even an anonymous 4Chan user are also considered the most influential people on the web these days. Go figure.