How to Perfect TikTok's Winged Eyeliner Hack Using Your Eyelash Curler
This genius way to pull off the perfect winged liner is almost *too* easy.
Just like the trends and hacks that magnetized them, beauty tools come and go… but, an eyelash curler is indispensable.
The gadget magically primes stubborn, pin-straight lashes for mascara, and, according to a viral new TikTok, an eyelash curler can also help you create a sexy winged eyeliner. The creative hack takes all of about five minutes to pull off, yet gives off the appearance of an eye look done by a professional makeup artist.
In a TikTok tutorial that's amassed over three million likes, beauty content creator @lenkalul demonstrates just how easy the three-step hack is. To get the eye look, all you need is eye shadow, a brush for application, eyeliner, and of course, an eyelash curler.
RELATED: 30 Best Zodiac Tattoo Ideas
Now, you may be wondering whether your trusty eyelash curler at home is up for the job. The number one thing you want to do is make sure that the inside of the curler's handle is free of any curves or material that could possibly prevent you from creating a super-straight wing. For example, cushioned handles (like rubber) may result in a messy application. The Kevyn Aucoin Beauty Eyelash Curler ($21) is a great alternative with its sleek stainless steel handle.
On the flip side, if you use a more advanced eyelash curler with handles, it won't work for this hack, so consider picking up a drugstore dupe. Maybelline's Expert Tools Eyelash Curler ($5.50) won't break the bank, but it will give you a killer winged eyeliner.
Ready to try out TikTok's winged eyeliner hack for yourself? Follow the steps below!
Step 1: Define the eyelid crease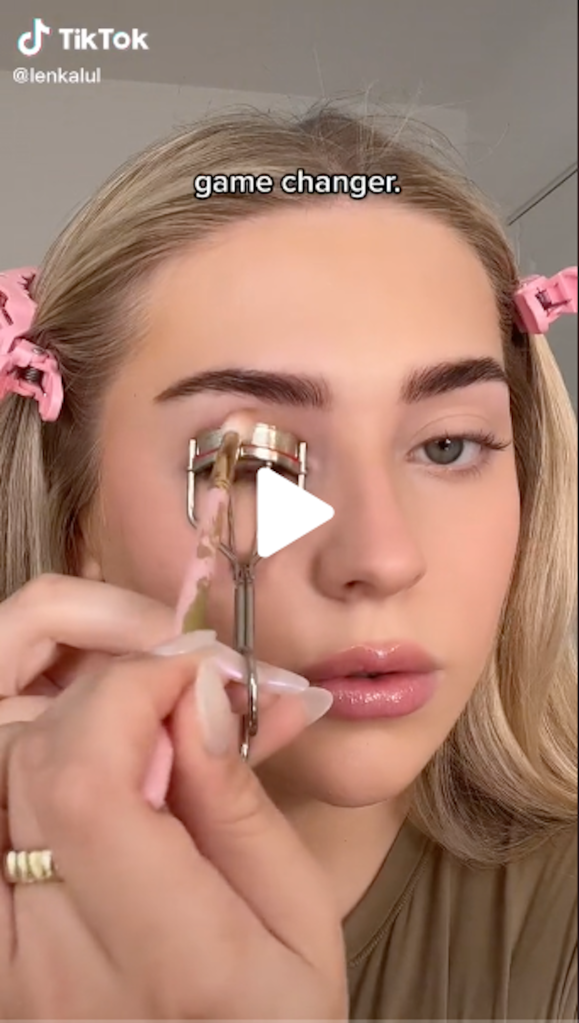 Place the eyelash curler on your eyelid as if you're going to curl your lashes. The rim of the curler should perfectly match up to the crease of your eyelid. Using your choice of eyeshadow, trace the crease's outline.
Step 2: Create the wings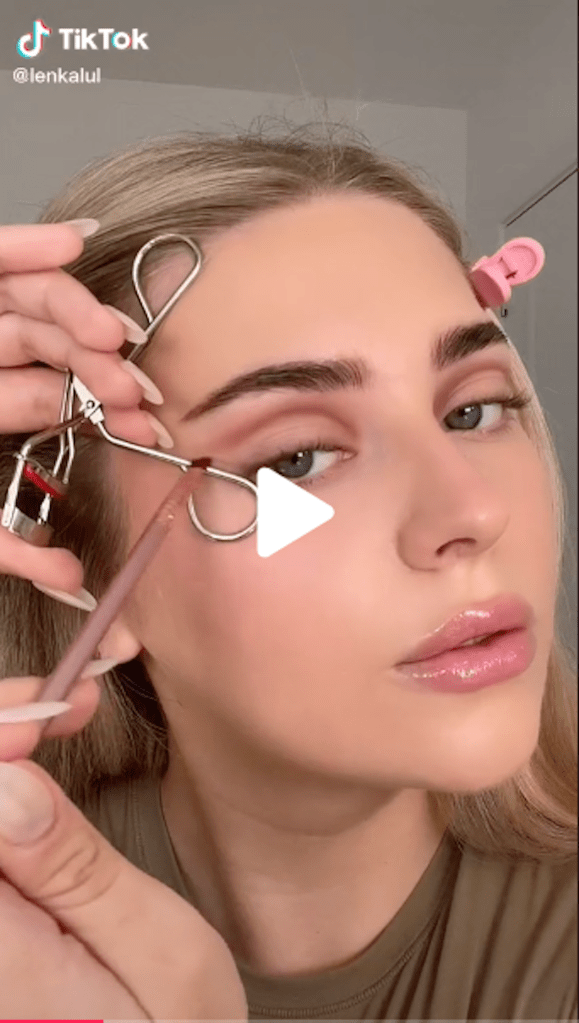 Next, outline your winged eyeliner (you'll probably need a smaller brush for this step). Using the curler's handle as a ruler, create a straight wing with the same eyeshadow color.
Step 3: Trace and connect the lines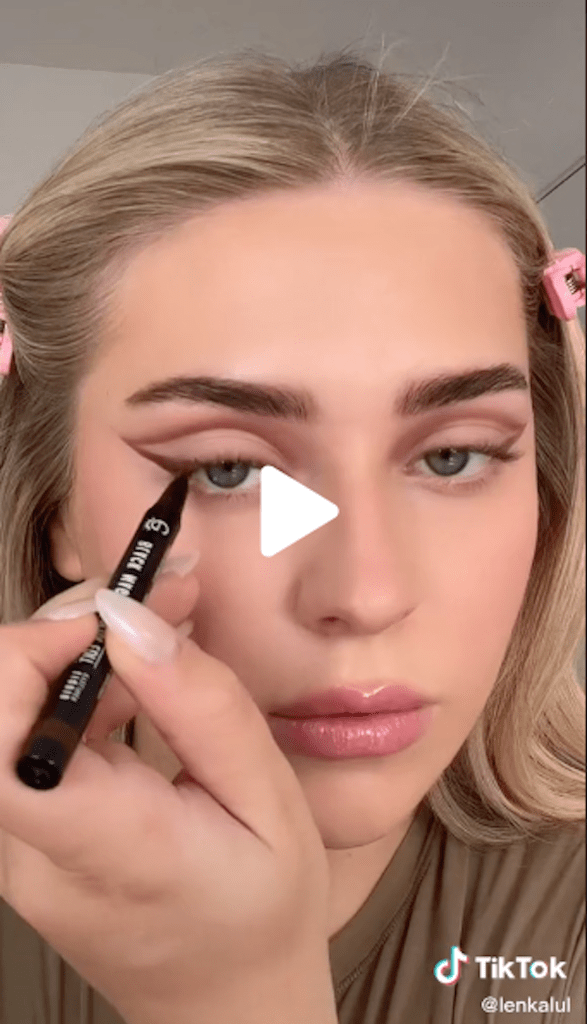 Accentuate the wing you just created by going over it with liquid or pencil eyeliner. Then, connect the winged eyeliner to the crease. That's it! You can also add eyeliner to the inner lid if you want more definition like Lenka's look.
Emily is a NYC-based freelance entertainment and lifestyle writer — though, she'll never pass up the opportunity to talk about women's health and sports (she thrives during the Olympics).
Read more