Here's a tiger strolling through a mall, because a big cat doing its own shopping is *totally* normal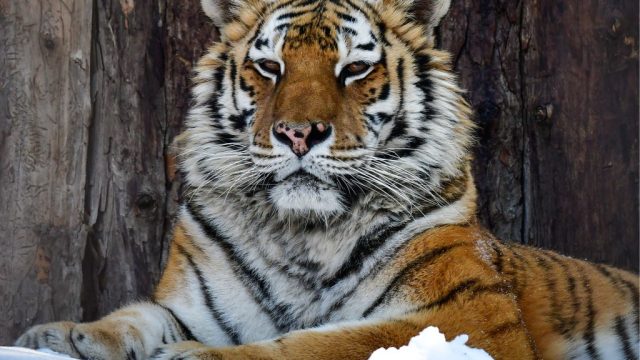 Some of the more recent mall-related news has us feeling kind of blah, but this incredible footage of a tiger strolling through a shopping center in Russia temporarily takes our minds off the fact that iconic mall staple The Limited is closing. *cries in tween*
Either this tiger has yet to receive the memo that '90s mall culture is basically obsolete or it absolutely despises shopping in huge crowds and wanted to scare all the other customers away. Who knows, but seeing this giant striped cat on a leash getting in a day of casual window shopping is probably the oddest, most intriguing thing we've seen all day.
According to UPI, the video was filmed on April 7 in Lotus Plaza Mall in Karelia, Russia. In the clip, a tiger on a leash is surrounded by two men who are presumably its handlers. Onlookers follow the huge cat from a few feet behind (read: not far enough), taking photos and video.
https://www.youtube.com/watch?v=w8WdogrgkAU?feature=oembed
For the most part, the tiger appears to be totally relaxed about the situation, except for the fact that there is absolutely NOTHING chill about a tiger walking through a mall, guyss.
"I was not the only one who was surprised, as there were so many people around with cameras on mobile phones, children and adults watched with interest. It turned out that this is a trainer from the circus arriving at the circus, and the tiger's name is Katya," the person who filmed the video wrote.
Um, sure…We love tigers and all, but we kind of don't want to encounter them hanging out in the mall all casual-like, ya know?