Best news or BEST news: Tiffany Haddish and Taylor Swift will be on "Saturday Night Live" together
Everyone, listen up! No, but seriously. Tiffany Haddish? Taylor Swift? Together? On Saturday Night Live? We could keep asking leading questions to communicate our ridiculous excitement, but all the questions would lead us here anyway: this is the BEST news.
Like, Saturday Night Live has def been killing it lately, both with some amazing sketches and some of the best hosts we could imagine. But this is next-level amazing. This is like, we need to schedule a national moment of silent reflection to appreciate how BEST this news is.
Tiffany Haddish will host the November 11th episode of Saturday Night Live, and the musical guest will be Taylor Swift herself!
We're already feeling a little overwhelmed by the girl power in that sentence.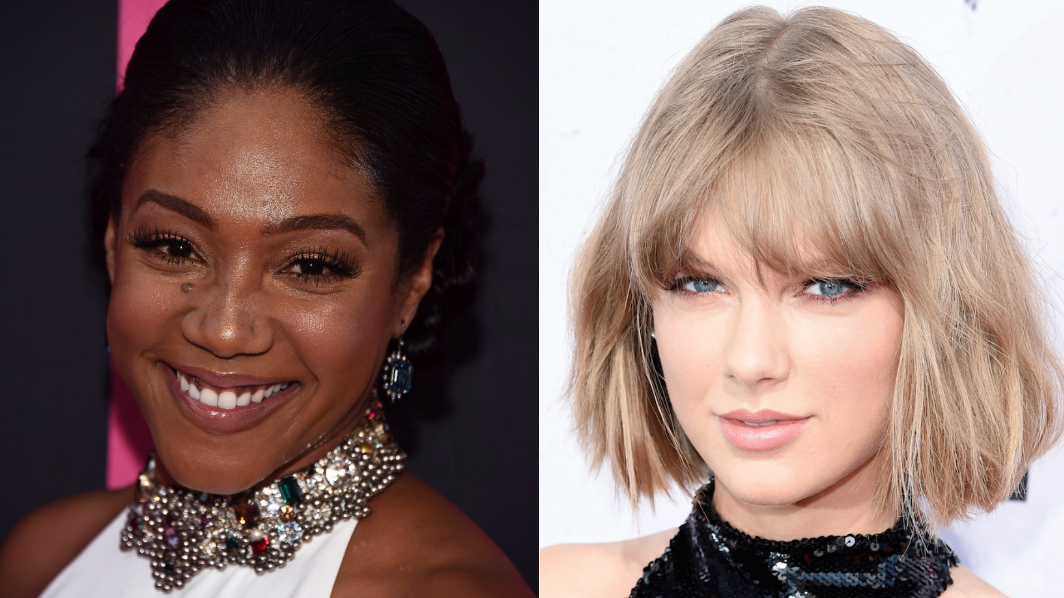 If Tiffany Haddish doesn't ring a bell for you, we'd like to take this opportunity to ring it: She's a hilarious actress who recently starred in Girls Trip, and totally stole our hearts.
Not to mention, her first book — The Last Black Unicorn — is due this December. So if you're not familiar with Tiffany Haddish, prepare to get real familiar real quick. We're seeing big things for this wonderful lady!
We're also super looking forward to seeing Taylor Swift (hopefully) perform one (or more!) of her new songs on Saturday Night Live. Since SNL is officially live in every time zone now, it's almost like seeing her perform in person, 'cause it's happening in real time.
We know, we know, that's not how this works — but let us live, okay?
Basically: THIS IS THE BEST NEWS.