Tiffany Haddish looks like a literal queen at the 2018 Oscars
We are not worthy of Tifanny Haddish's presence at the 2018 Oscars. The Girls Trip star stunned on the red carpet wearing a royalty-inspired dress that was literally fit for a queen. The actress's white gown featured beautiful embroidered detailing, and the added black and gold blazer tied the look together. Tiffany told Ryan Seacrest during E!'s red carpet that the outfit was an authentic Eritrean dress, which she wore in honor of her late father who was from Eritrea, a country in East Africa.
As if Tiffany's gown weren't head-turning enough, her jewelry was just as gorgeous. She not only wore a gold-encrusted headpiece, but her gold hoops, rings, and bracelet add an extra bit of opulence. Again, we can't stress enough how much of a literal queen Tiffany looked at the 2018 Oscars. And as awards season comes to a close, the comedian stole the show with her jaw-dropping ensemble.
See what we mean? Tiffany looks like a straight-up royal.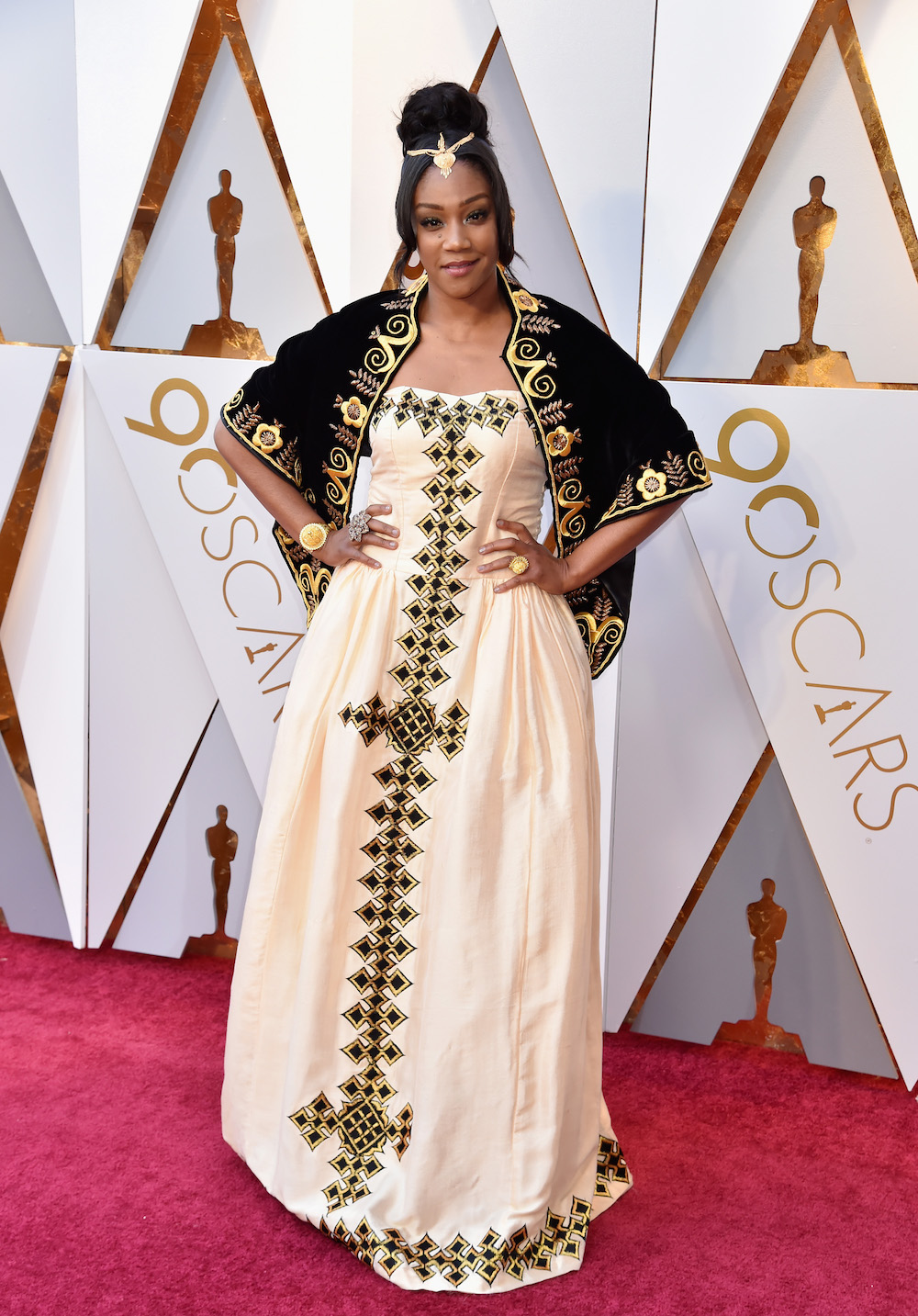 Tiffany's makeup was also swoon-worthy, and she even wore a new Glossier product.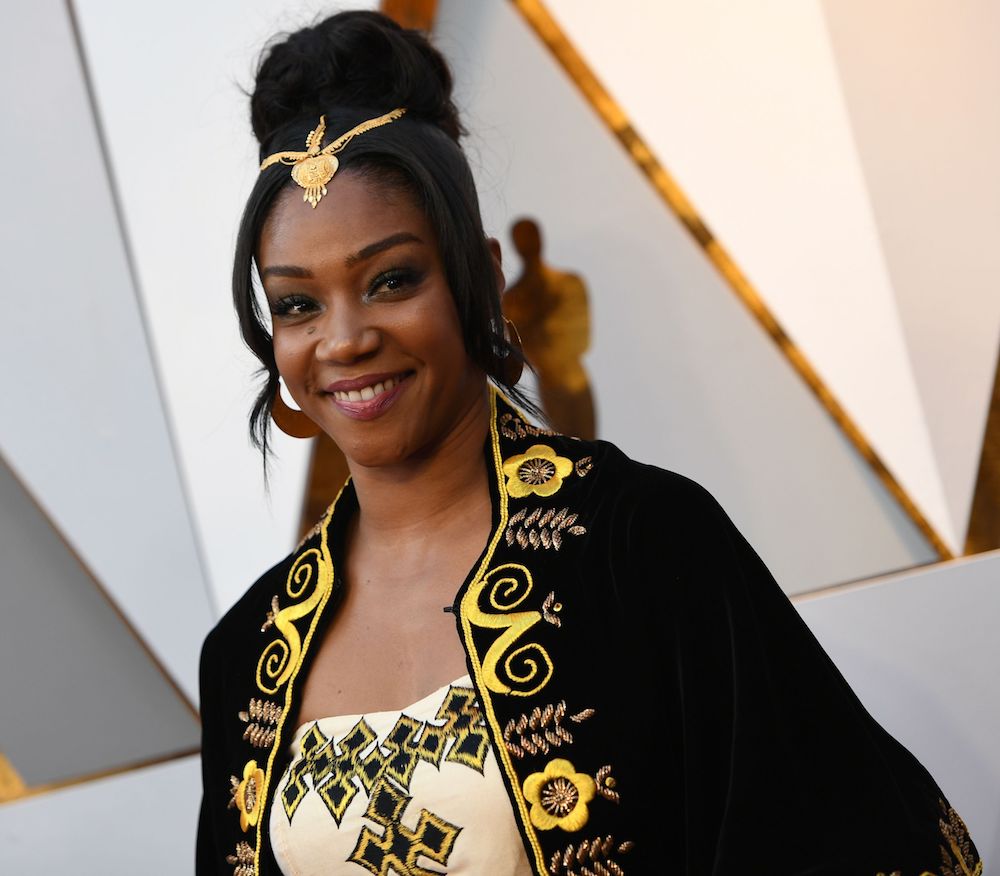 To tie the Tiffany's look together, her makeup artist, Dionne Wynn, used Glossier's new Lidstar Liquid Eyeshadow. Dionne applied the shades "Herb" and "Moon" to Tiffany's eyelids, which made her look even more hypnotic and regal. Don't worry, we can play copycat soon, because Glossier's new product launches tomorrow, March 5th.
Twitter is also freaking out over Tiffany's outfit, and rightfully so.
false false
https://twitter.com/udfredirect/status/970447816928780288
Even though awards season is over, we can't wait to see what show-stopping outfits Tifanny wears this year.