Tiffany Haddish wore Ugg slippers while presenting an Oscar, and she deserves her own award
There are a few things the world needs right now, and one of them was Tiffany Haddish and Maya Rudolph crushing it on the same stage. The combined funny power of both women in the same space has to be illegal somewhere, and Haddish's choice to wear Ugg slippers while presenting an Oscar confirmed all of the reasons why we love her.
It just feels beyond fitting that the show-stopping Girls Trip star would slay on stage while still prioritizing her own comfort. While bantering with her brilliant co-presenter Rudolph, Haddish killed it in a white floor-length gown featuring a high-slit and a chunky diamond-encrusted necklace (she's worn the exact same dress before, and now we love her even more).
But perhaps the most striking part of her outfit was her Ugg slippers that peeked out from her dress during her impassioned moments of comedy. Only someone as simultaneously gorgeous and funny as Haddish could pair Uggs with an evening gown without seeming over-the-top or corny.
Plus, the fact that her shoes weren't worn in conjunction with a pre-written punchline further proves the comedian and actress is living for herself, as she should. If you didn't see them, don't worry, we've got beautiful receipts for your perusal.
Check this glorious detail out: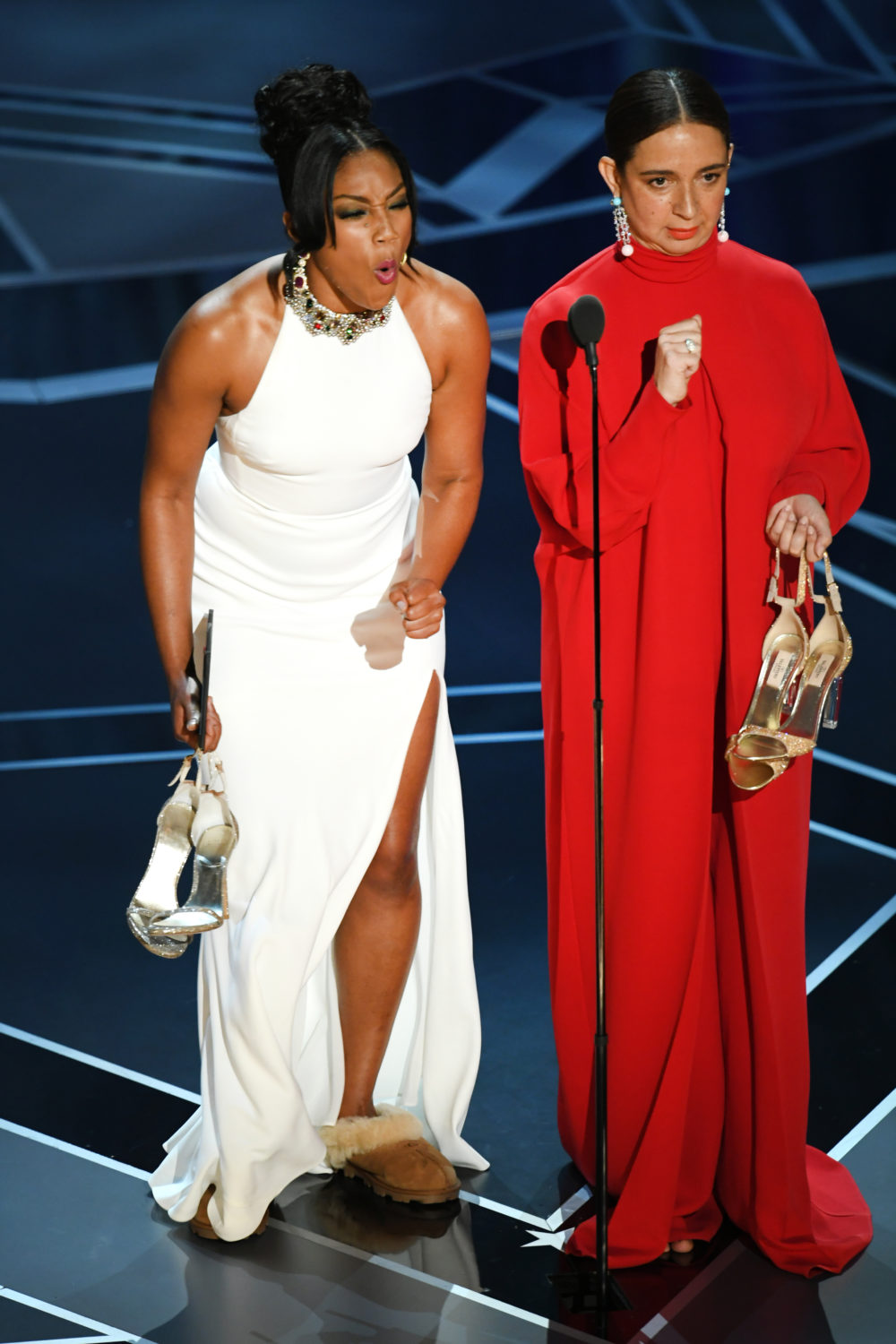 Heels be damned.
Also, can we take a moment to appreciate the chemistry between these two fire comedians?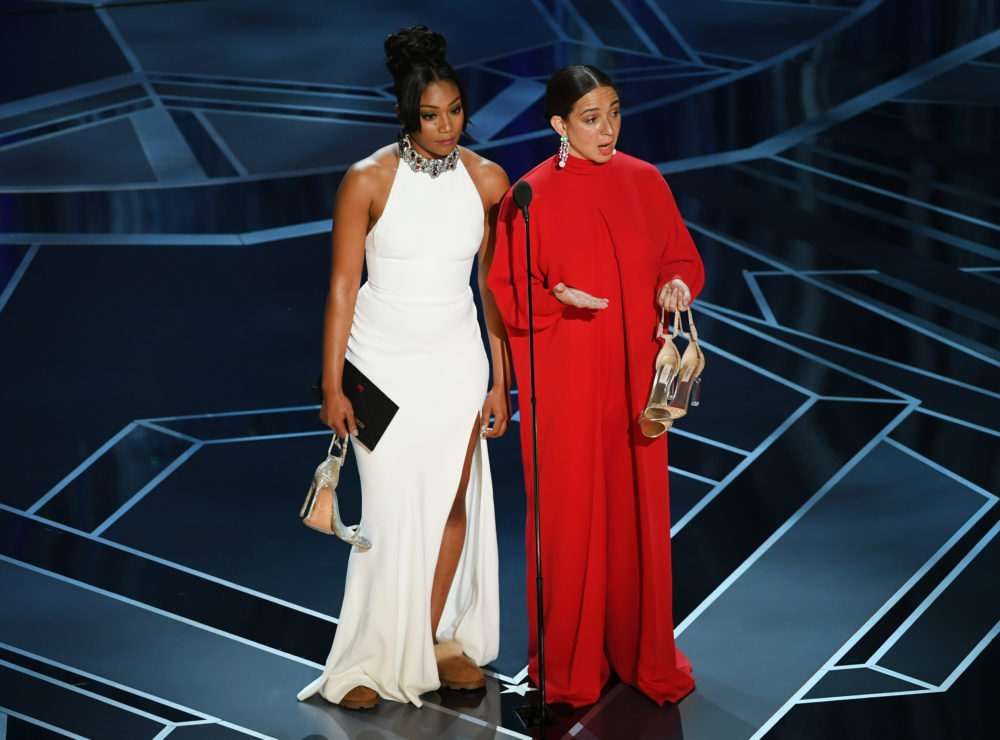 If you're trying to cop this shoe look, we're pretty sure Tiffany wore these UGG Cozy II Scuff Slippers ($59.95).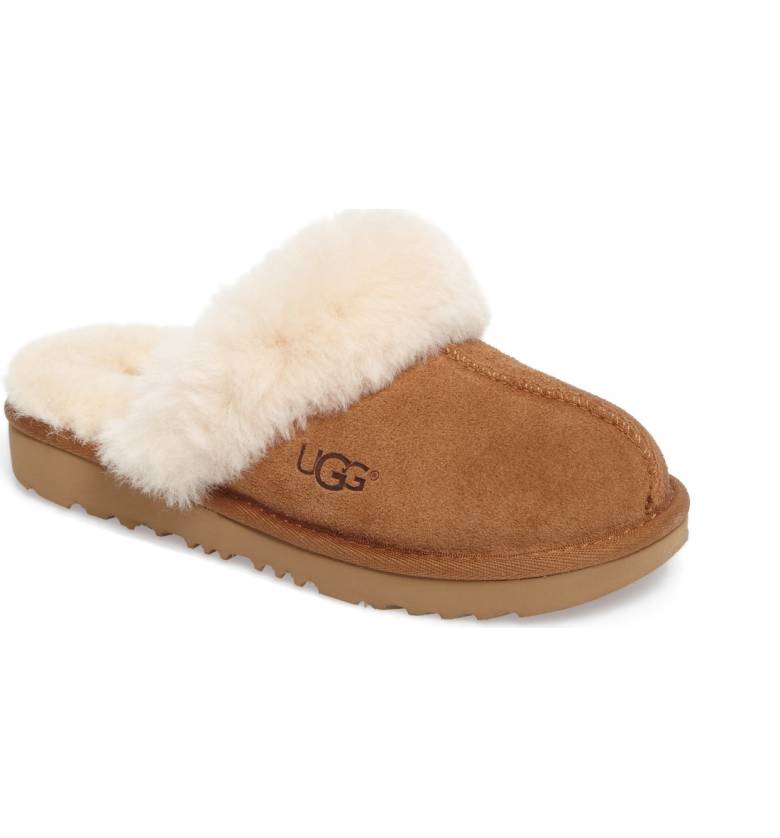 Unsurprisingly, people on Twitter were FEELING the look.
It is a bold move, and people see that.
Does this mean Uggs are relevant again?! It might.
false
No matter where you fall on the Uggs spectrum, it's a fact that Haddish can work a stage in whatever shoe she likes.