This is what Tiffany Haddish looks for in a husband, and LOL, same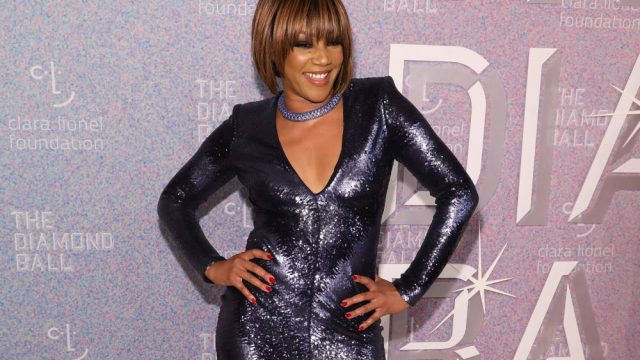 Tiffany Haddish is single and ready to mingle. But as anyone who has ever dated knows, finding your soulmate is not easy. In a genius move, Haddish just shared what she's looking for in a husband so all prospective partners are in the know. And it's almost painfully relatable.
As she gears up for a major comedy tour, the Night School star stopped by Good Morning America on Friday, October 26th, to chat. Haddish, who divorced husband William Stewart in 2011 (and 2013 after reconciling), told the hosts that she has some pretty specific notes for a future partner.
"First off, he has to have excellent credit. I need to know he's responsible," she said.
Then she added, "Also, no kids, so you out," motioning towards Michael Strahan, who was understandably bummed and told her that his kids are almost out of the house.
"He has to have a career of his own, likes to travel, needs to have survival techniques just in case the apocalypse comes."
Other crucial features for her dream man? "He needs to be handsome…good hygiene, hygiene is super important to me. I would prefer that he have all his own teeth, but if he's a little older, that's okay…Sometimes they lose teeth in the back."
As Strahan dutifully wrote down her list, Haddish joked, "I can keep going," before adding, "If you qualify with just some of those factors, you can come see me, I'm getting ready to go on tour."
We get it, girl. Especially the part about apocalypse survival techniques (it's a vastly underrated skill).