Tiffany Haddish's zen approach to her 2018 Oscars snub is the best way to deal with disappointing news
Earlier this year, the world rooted for Tiffany Haddish to land an Oscar nomination for her genius performance in Girls Trip. Sadly, Haddish was snubbed — as they say — in the Best Supporting Actress category, but she has the most zen attitude about the omission.
In a new interview with W, Haddish admitted that she knows comedies aren't usually acknowledged by the Academy (however, many people have pointed out that Melissa McCarthy landed an Oscar nomination in 2012 for her similar breakout role in Bridesmaids). We're sure this was not lost on Haddish.
"I could have been mad," Haddish told the magazine. "But I would always rather try to be funny in any situation."
Haddish announced the 2018 Oscar nominees this year, and some felt that watching her announce other women's names in the supporting actress category seemed like added insult to injury. But it seems as if Haddish knows her inner strength and how to bounce back from disappointing news.
"When I get super-depressed, I'll go on YouTube and look up 'babies laughing' just to change my mood. Epic fails are funny, too, she continued. "In failure, there can be success: By that I mean you can learn what not to do. I find the funny in a lot of failures, because I've had enough of them. But I am resilient: My soul is very determined."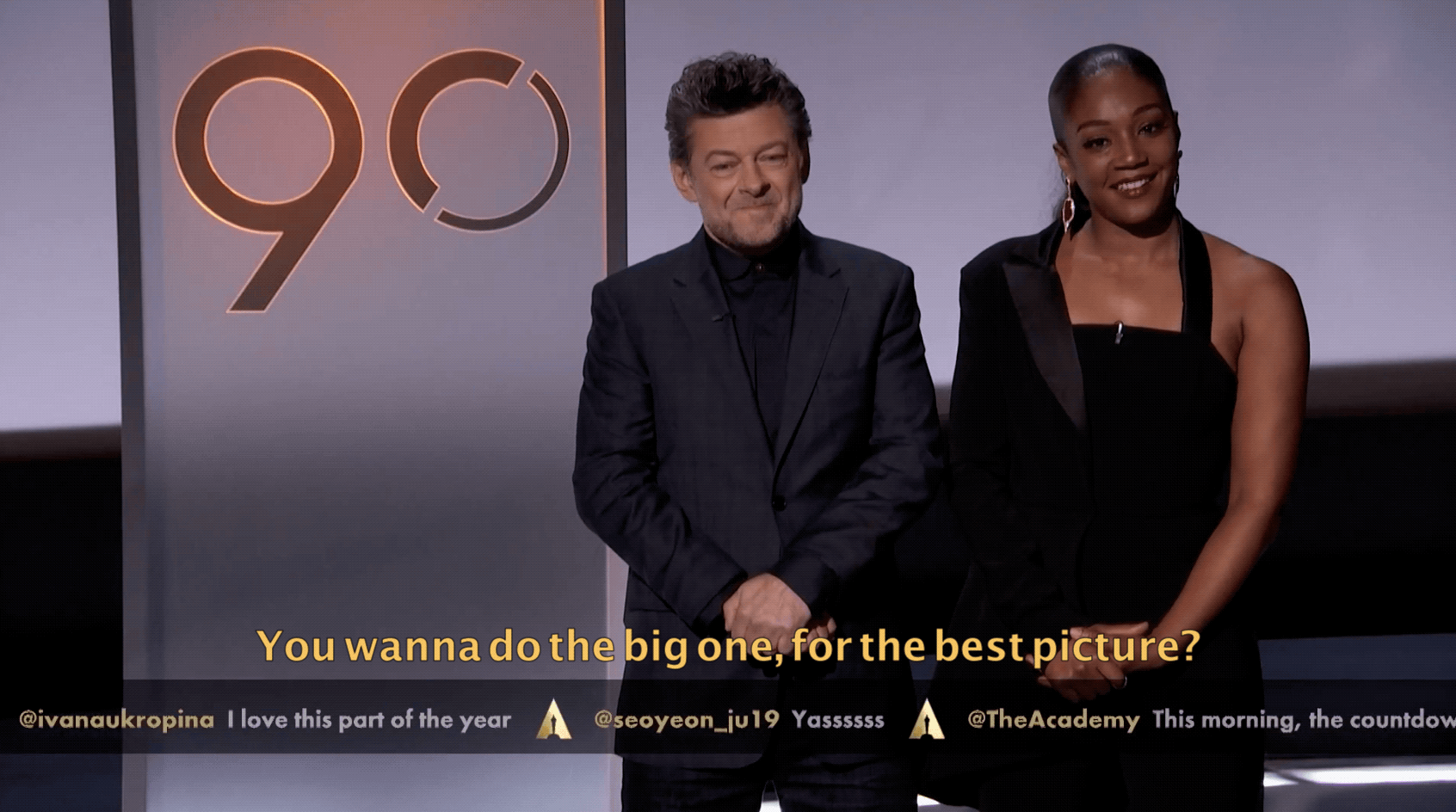 To be honest, a more historic honor would be if Haddish hosted the Oscars. The only women to host the show by themselves have been Ellen DeGeneres and Whoopi Goldberg.
"At the end of the day, I would love to do something like that, Haddish revealed in March 2018 (via Variety). "That would be a dream come true. I know my father would be extremely proud if I got to do that. As long as I get a paycheck.
Can we get a #HaddishHostsTheOscars hashtag trending?