Tie-dye highlighters will soon be available from Colour Pop, and we can't wait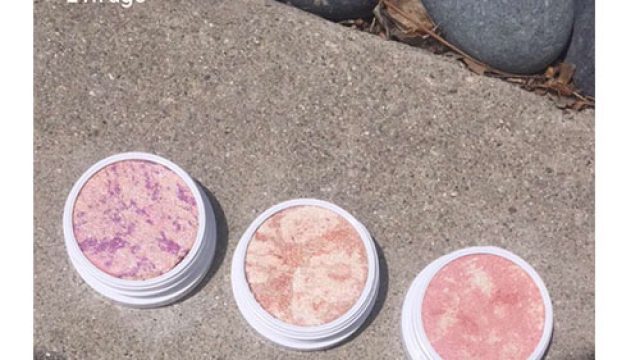 We've been all about ~special~ highlighters lately. There was that rainbow highlighter that everyone lost their minds over, the pizza highlighter that tried to step in and take its place, and then the Haloscope Glossier highlighter that promises a glow WITHOUT glitter pigments. Something else we've also been all about? Nostalgic trends, from the '90s and beyond — and what could get more nostalgic than tie-dye?
These new highlighters from Colour Pop combine tie-dye AND makeup, and we are super intrigued and excited. While they haven't actually released any new product yet, they did send some Snapchats out into the world to show us what they've been working on — and we LOVE what we saw. The highlighters are combinations of shades that already exist, and they wanted to know what we (their loyal customers!) like best. They decided to only bring one of the new shades to production, and turned to a Twitter poll to decide which one.
They showed three new colors on Snapchat and asked Colour Pop fans to vote on their favorites by midnight last night. Here's what we saw via their Snapchat (ColourPopCo):
Option 1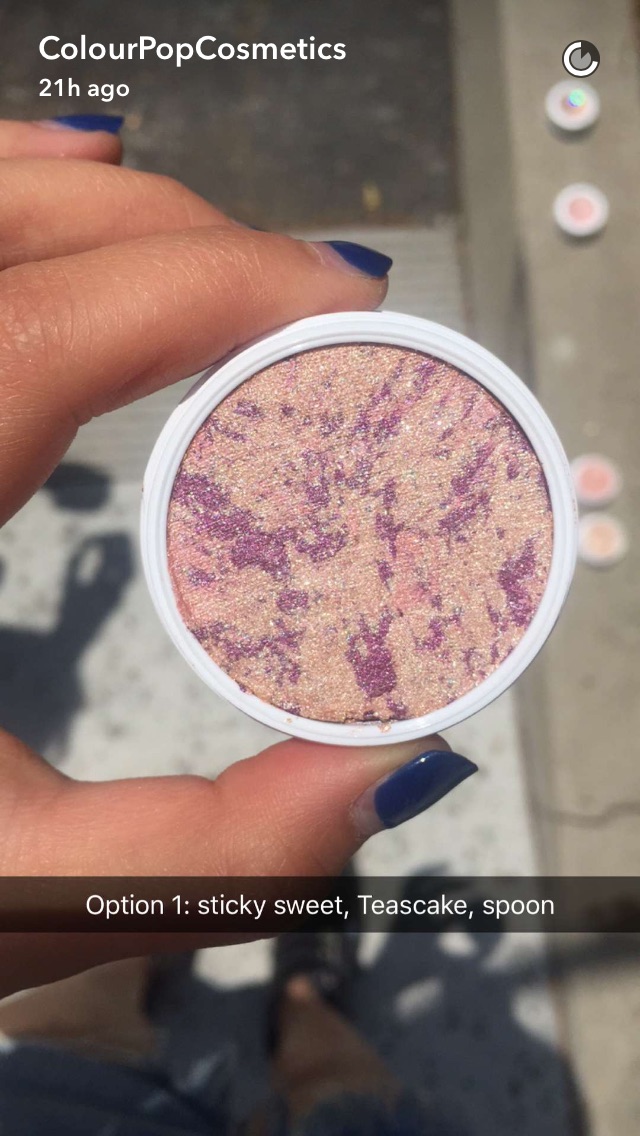 Option 2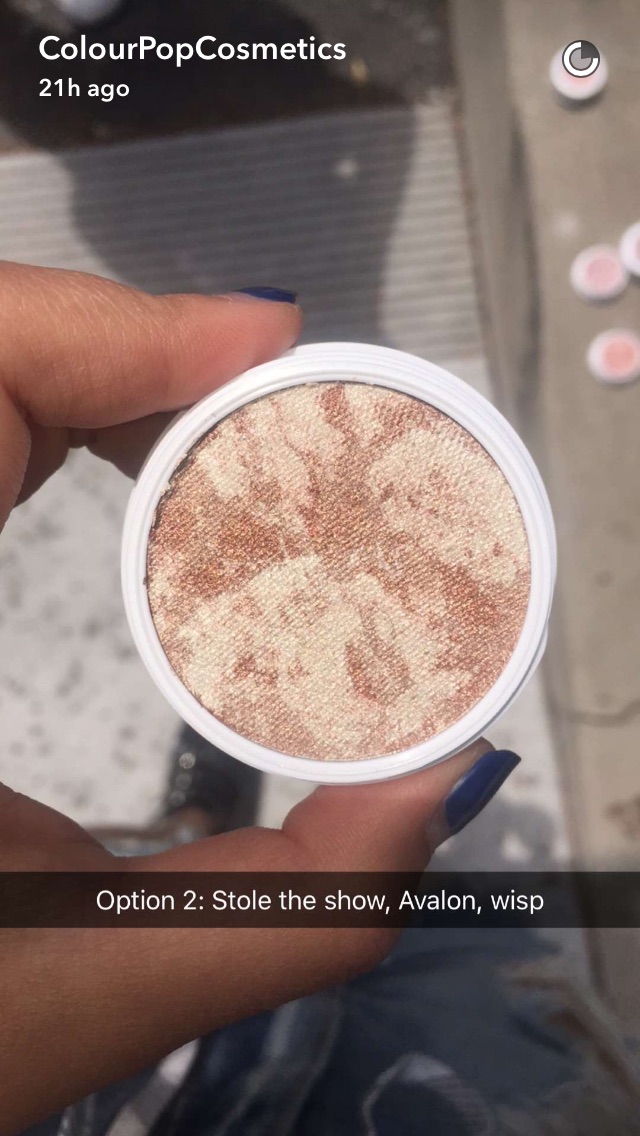 Option 3
Here's what they look like on skin: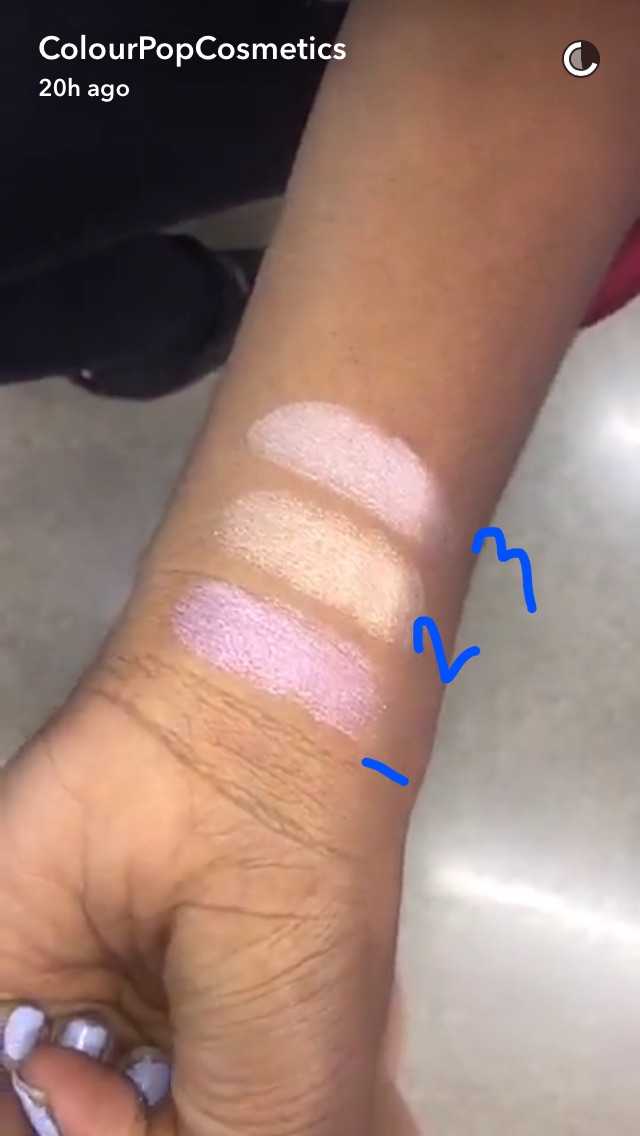 So, which one won? Drumroll, please…. false false
We can't wait for the Churro Highlighter to be released — and who knows, maybe if the first tie-dye highlighter does well, they'll release the other colors soon, too!