The Internet lost its mind buying "Star Wars" Rogue One tickets, and we can relate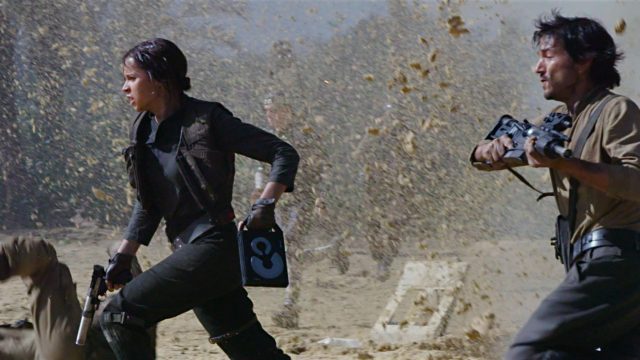 Star Wars fans, rejoice! The day to buy advance tickets for Rogue One: A Star Wars Story is here and we couldn't be more excited. So were the fans at large: They basically broke the Internet trying to get tickets.
It's easy to see why. Between the first, Star Wars-ytrailer for the film and the final, just-released Rogue One trailer, high anticipation has built for this new Star Wars story. While popular movie ticket sites didn't totally crash, they definitely slowed down a whole lot – and fans began sharing their experiences on social media.
Star Wars had already been waiting impatiently for the ticket presale to be announced for months. The nearer we got to December 16th, the release date, the harder it got to keep from freaking out. false
Then, the day finally arrived. When they finally went up at midnight last night, there was a mad rush.
Sadly, this meant long waits for some. Very long, very stressful waits.
Some fans thought the waiting would never end. Progressively, things became more stressful.
Fandango, which slowed during the craziness, urged fans to stay calm.
Those who got tickets expressed their relief. Now that they had tickets, they could breathe easy.
Many fans celebrated their victory with as much enthusiasm as relief.
It seems that the mad rush to get Rogue One tickets has finally slowed. However, if anything, we're even MORE stoked for this new piece of the Star Wars universe to hit theaters. Can it be December 16th already, please?