Here's how to copy Tia Carerre's outfits in "Wayne's World," even though we're NOT WORTHY
It's been 25 years since the movie Wayne's World infiltrated popular culture and launched a thousand catchphrases. (No way?! Way.) Although lovable rock 'n' roll dinguses Wayne Campbell (Mike Myers) and Garth Algar (Dana Carvey) have inspired countless BFF Halloween costumes, the true sartorial star of the film is bass-playing robo-babe Cassandra Wong.
Cassandra, played by Tia Carrera, is far more than simply Wayne's love interest. The foxy lady fronts heavy metal band Crucial Taunt and is quick to shut down any fuckboys who might step to her. She's smart, funny, tough, and has an enviable closet (though it's more of a clothing rack in her loft bedroom).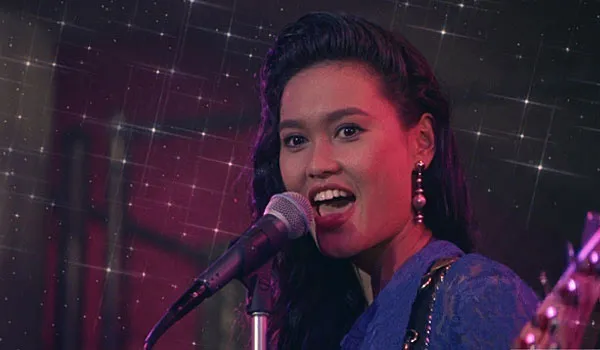 Cassandra is important for several reasons. She's an Asian woman in a lead role in a mainstream film (rare in the '90s, and let's be honest, rare today.) but she's not exoticized as a demure flower. In an early scene, she kicks a dude's ass when he attempts to creep on her. Wayne opens with an awkward joke ("Everybody's Kung Fu fighting!") which he immediately regrets and acknowledges as problematic. Cassandra of course, is not having that. It's a pretty sophisticated move for a comedy coming from an era of cinema rife with cringeworthy misogyny, homophobia, and racism.
Cassandra's Chinese heritage isn't erased either — in a particularly memorable scene, Wayne attempts to impress her by speaking to her in her native Cantonese.
https://www.youtube.com/watch?v=nV9U23YXgiY?feature=oembed
Surely the film's female director, "rock 'n' roll anthropologist" Penelope Spheeris, had something to do with Cassandra's badassery. Costume designer Pat Tonnema definitely came correct with her 'fits. Cassandra's ensembles are both a perfect time capsule of early '90s fashion, and absolutely on trend today. Her body-con dresses, tight-and-cropped tops, and high-rise jeans are ubiquitous in shops and our wardrobes. Cassandra may have fronted a metal band, but she rocked bright colors instead of the all-black rocker uniform.
Most of her outfits are monochromatic, and she looks particularly bodacious in bright red.
Tia turned 50 this year and is still a total Baberaham Lincoln. She and her mini-babe daughter, Bianca Wakelin, recently attended the Wayne's World 25th anniversary celebration, and she killed it in Cassandra's trademark red.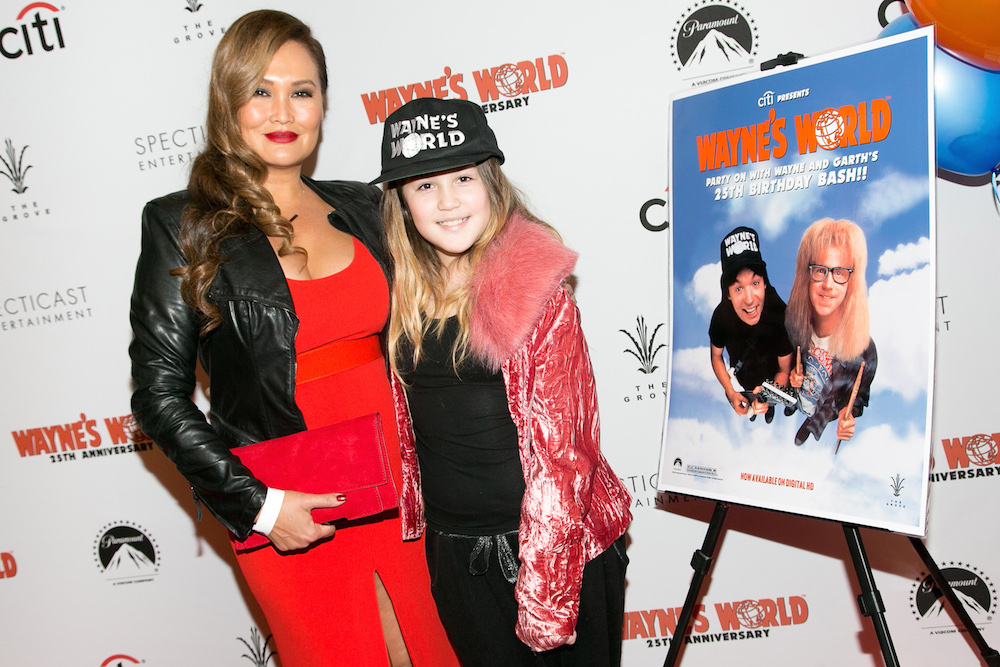 And now, here are six of Cassandra's iconic outfits complete with shopping recs, so you can snag the looks yourself!
We first see Cassandra onstage in an all-white outfit consisting of a motorcycle-style vest, short shorts, and white stockings with garters. Schwing!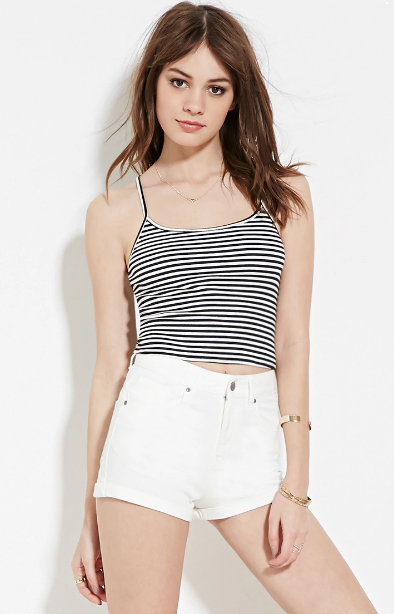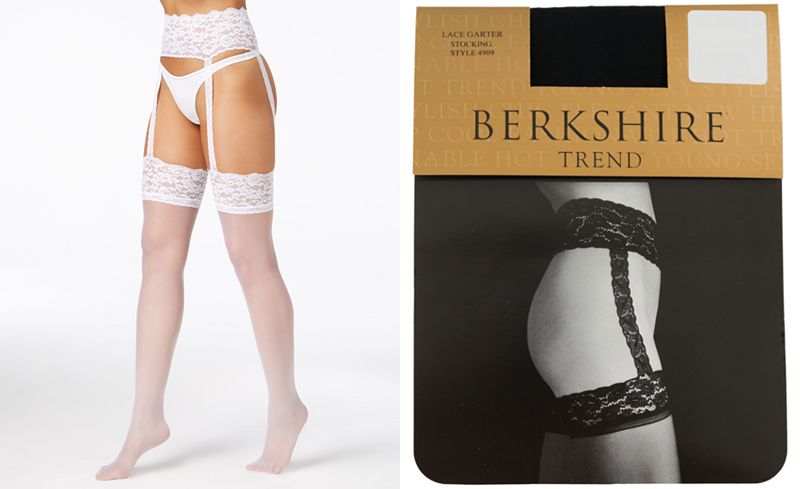 Cassandra doesn't mix her metals–she's either wearing all gold or all silver jewelry. Hoops are a favorite.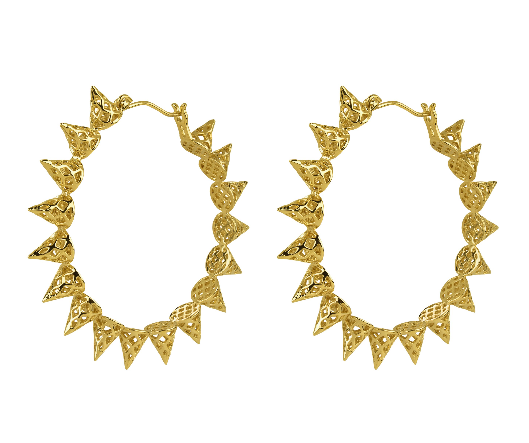 Another stage outfit is a royal blue see-through lace top with two tone blue and black pants. High-waisted of course.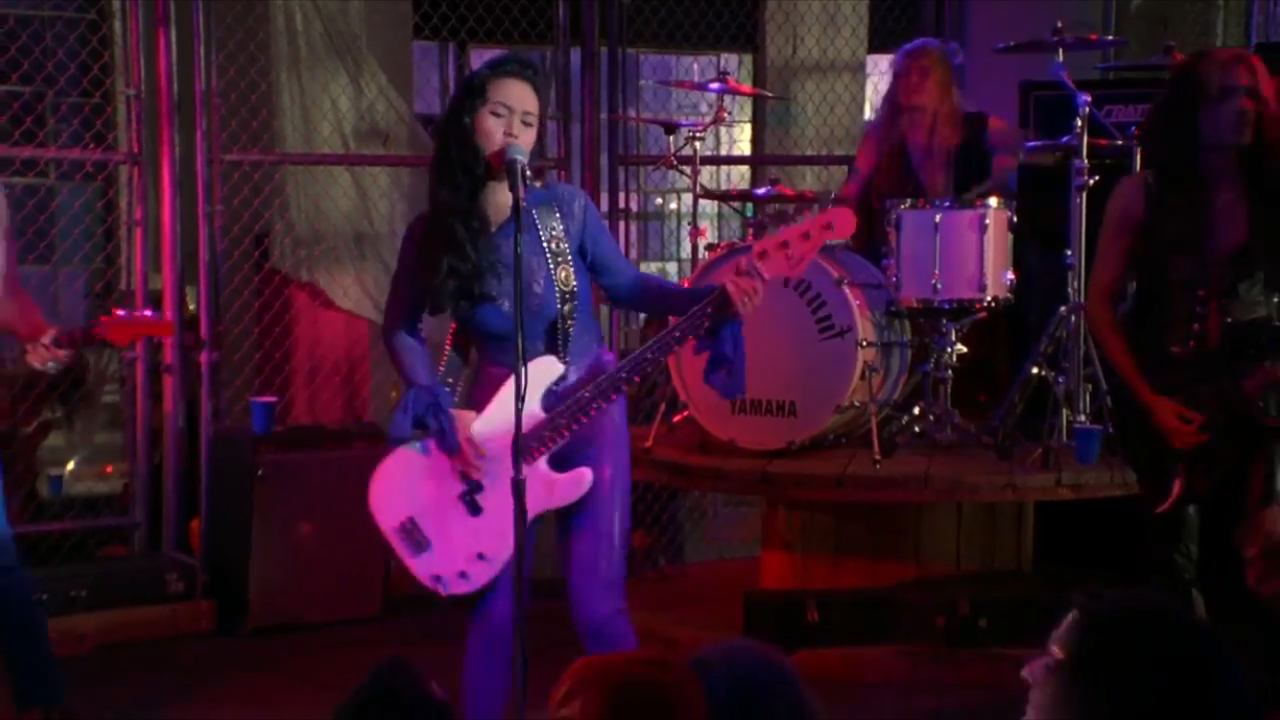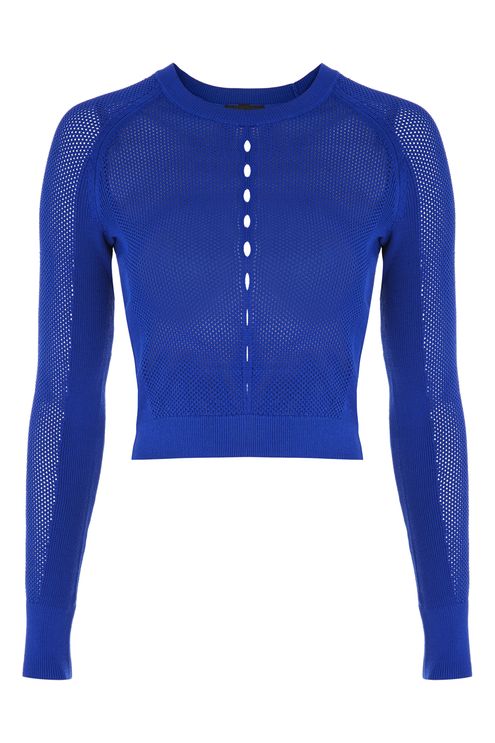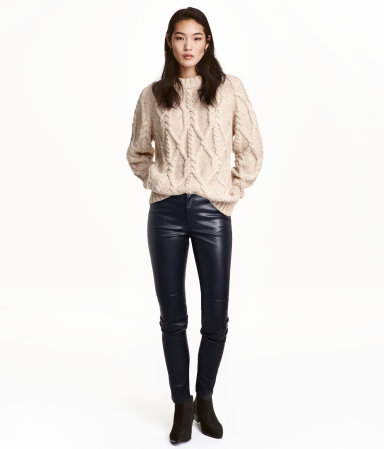 A casual outfit includes a fitted, cropped, long-sleeved top and high-waisted pants, both in magenta.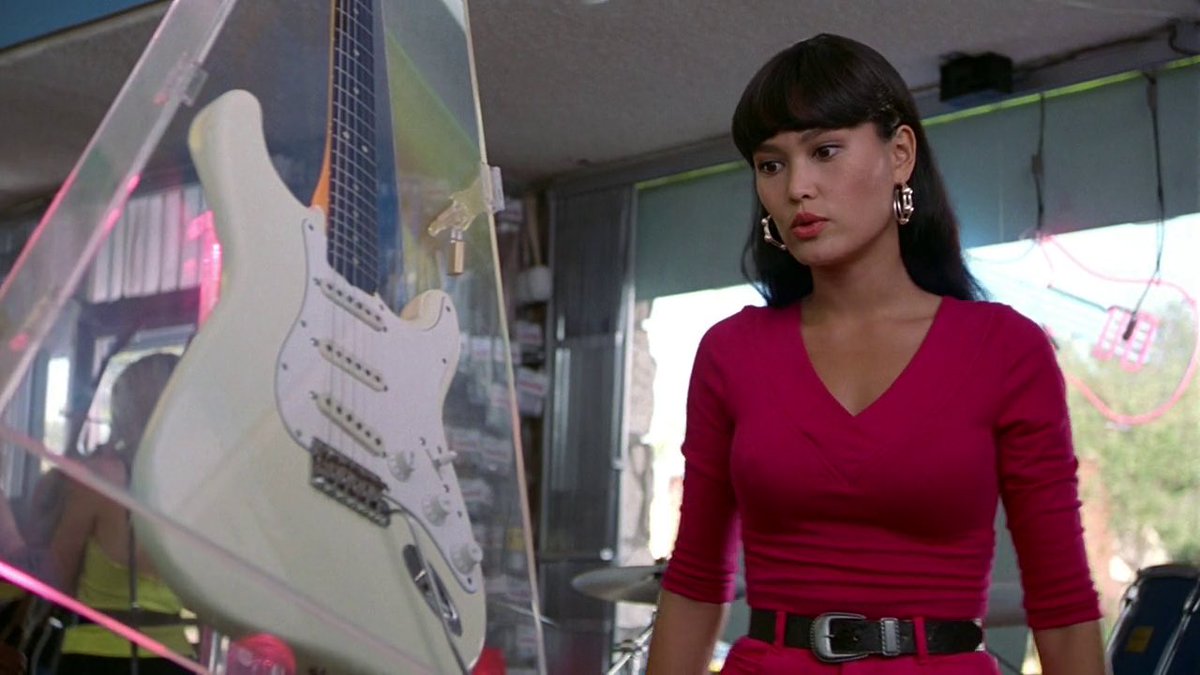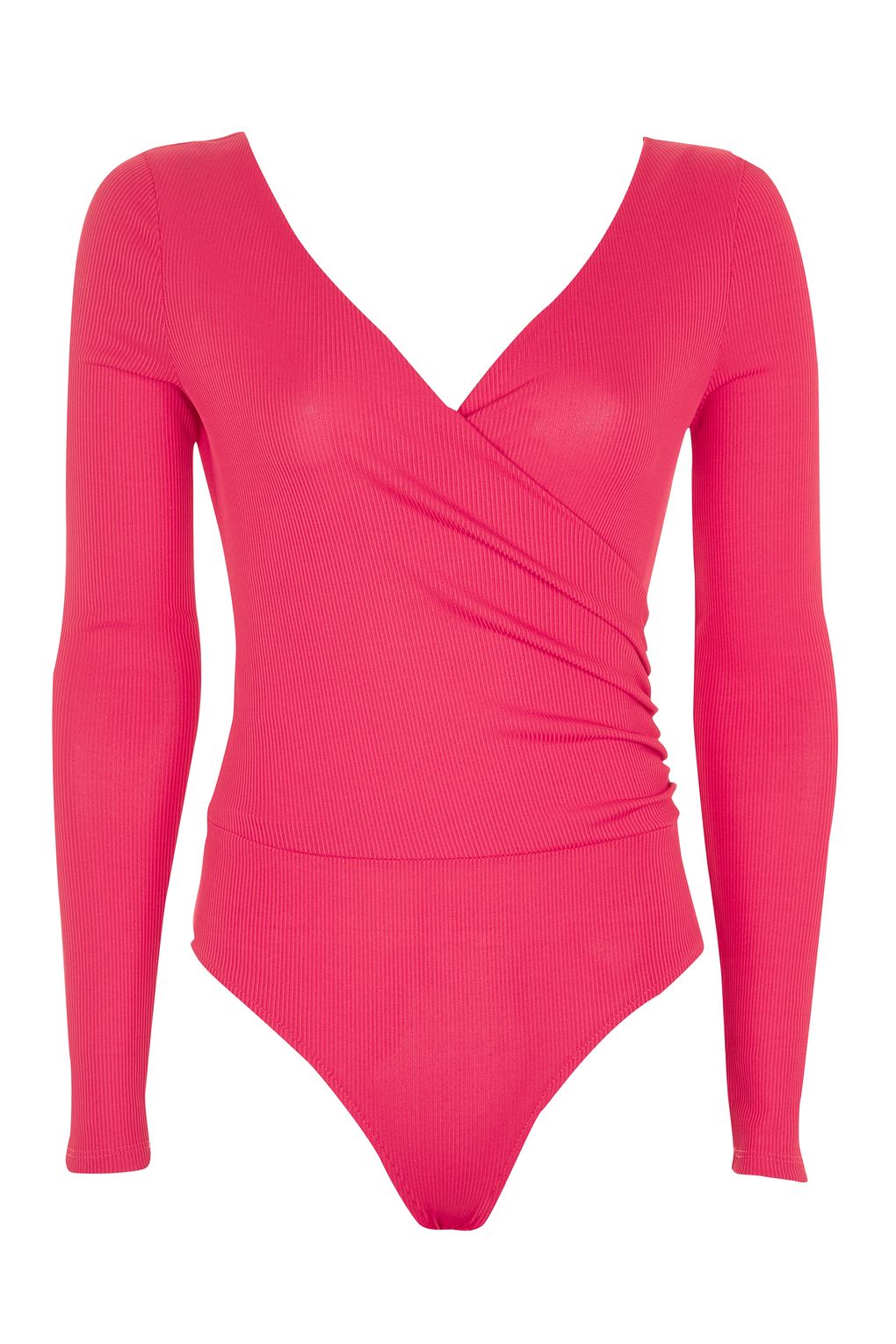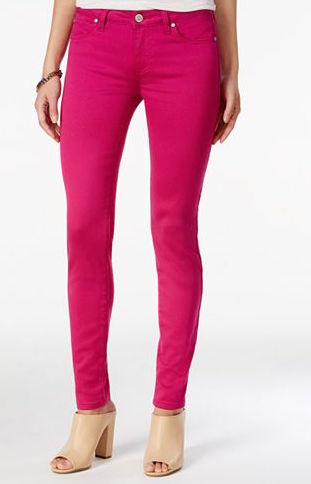 Cassandra's lingerie game is strong, whether rocking a floral slip or a silk robe.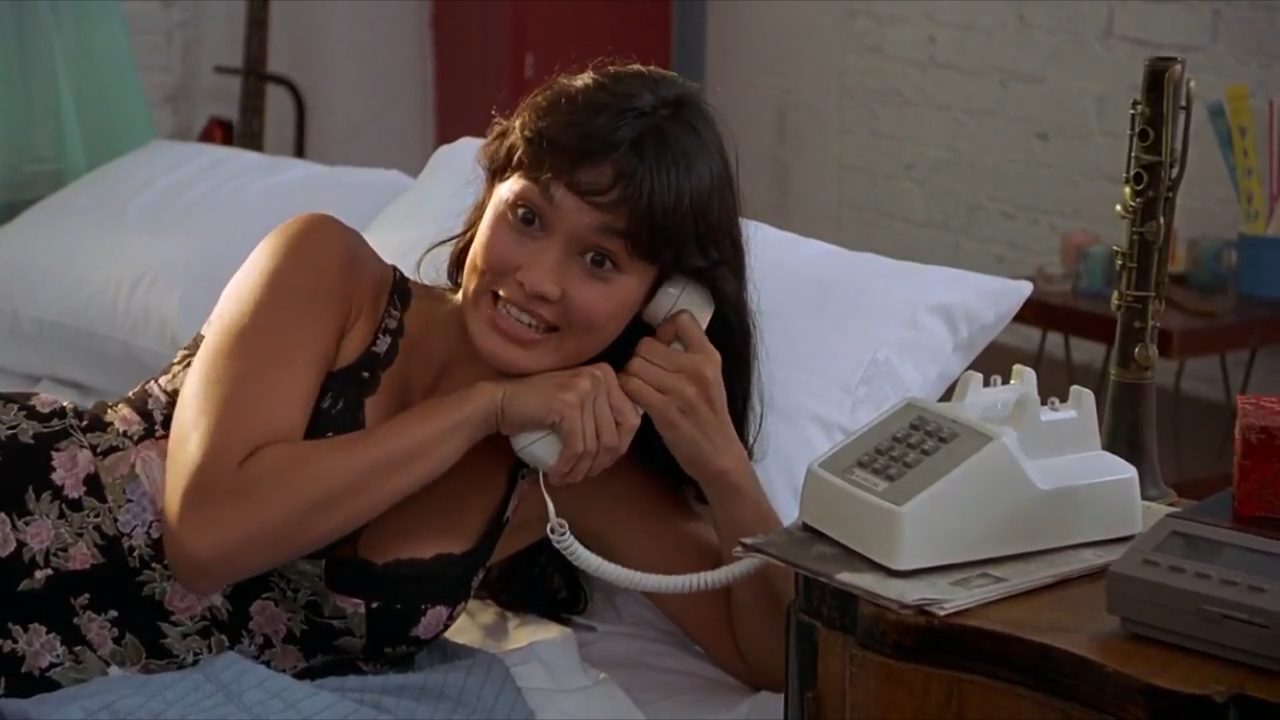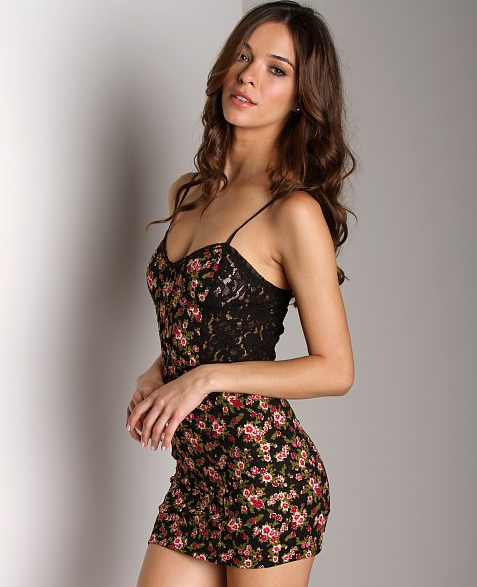 This structured dress with strong shoulders and exposed gold zippers means business.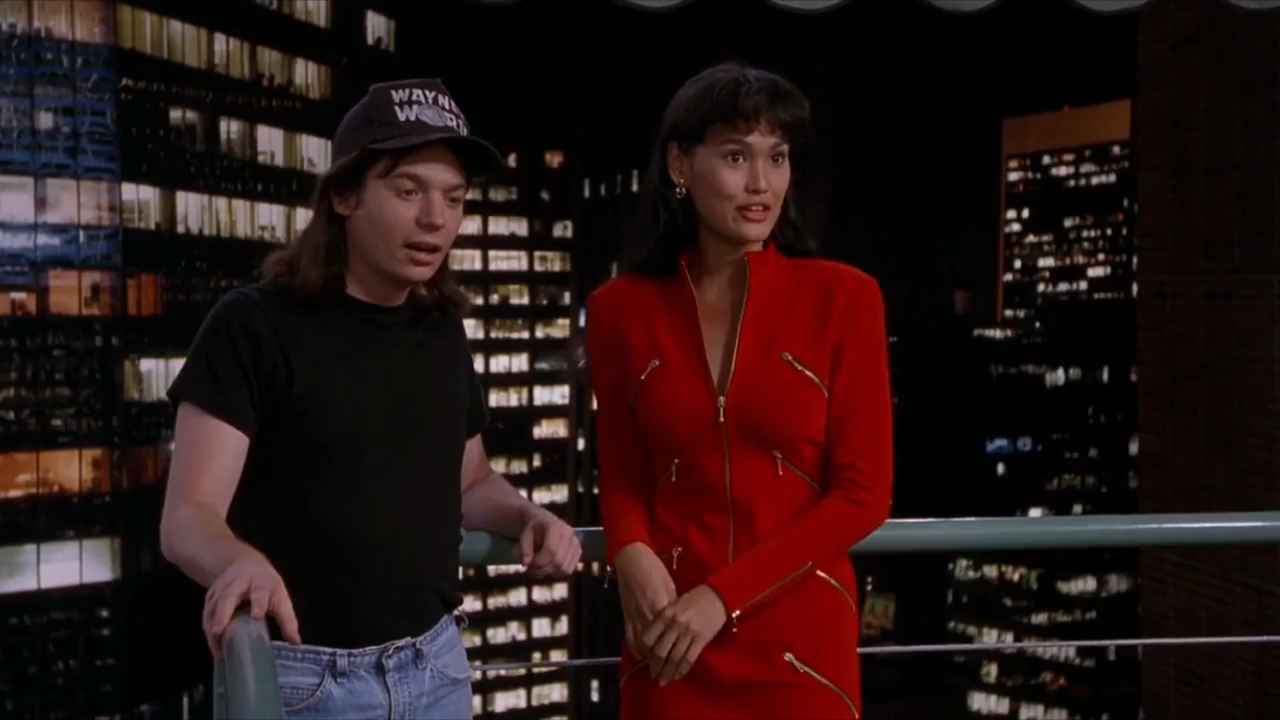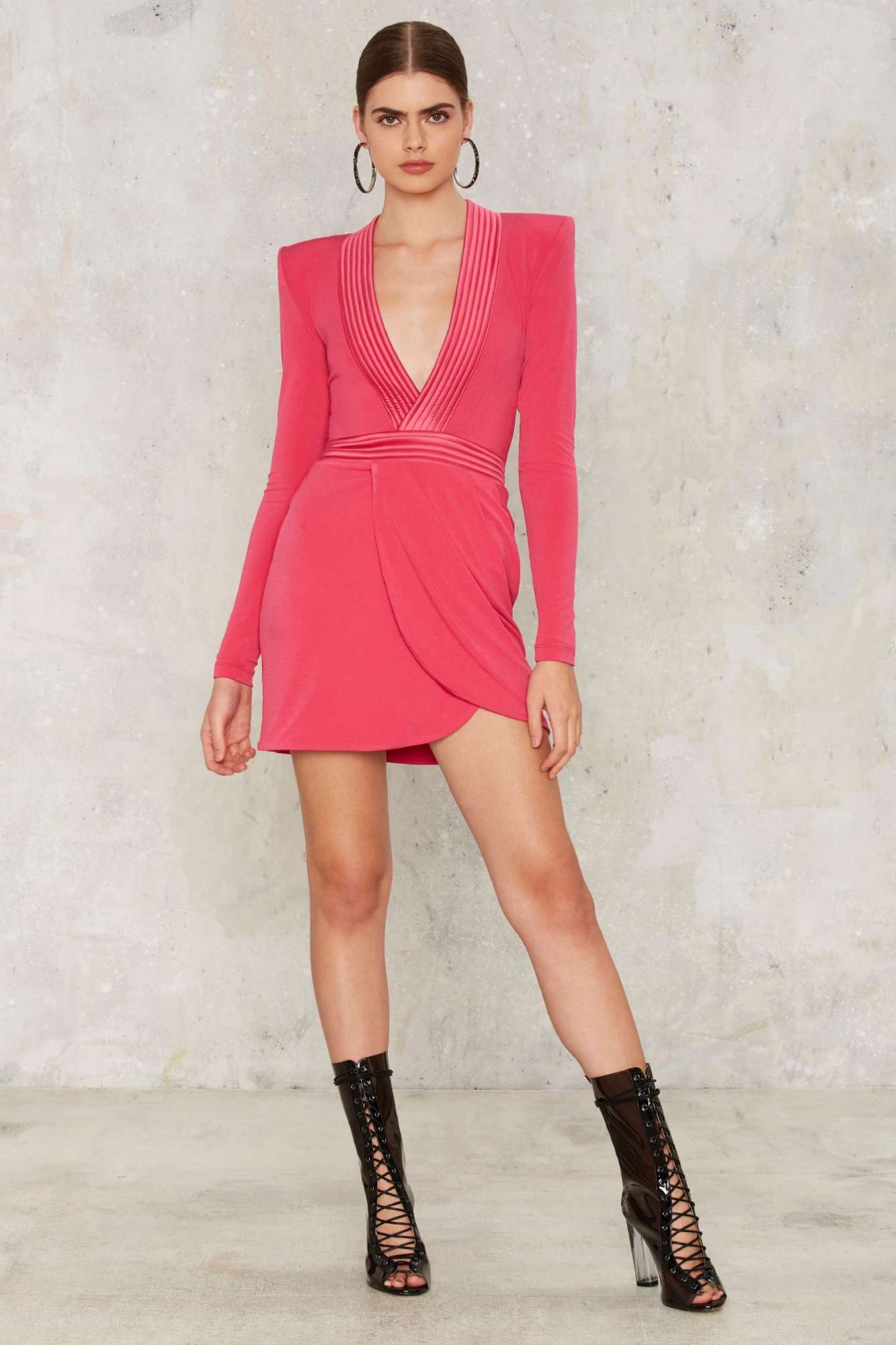 Fresh-faced after a romantic romp with Wayne. (Those luscious brows predate the super tweezed '90s trend.)
Cassandra's naturally gorgeous skin and features don't require much makeup, and she usually keeps it natural with a rose lip, blush, and full brows.
In the film's climactic scene, Cassandra causes a "Ballroom Blitz" in her all-red lace dress with matching gloves.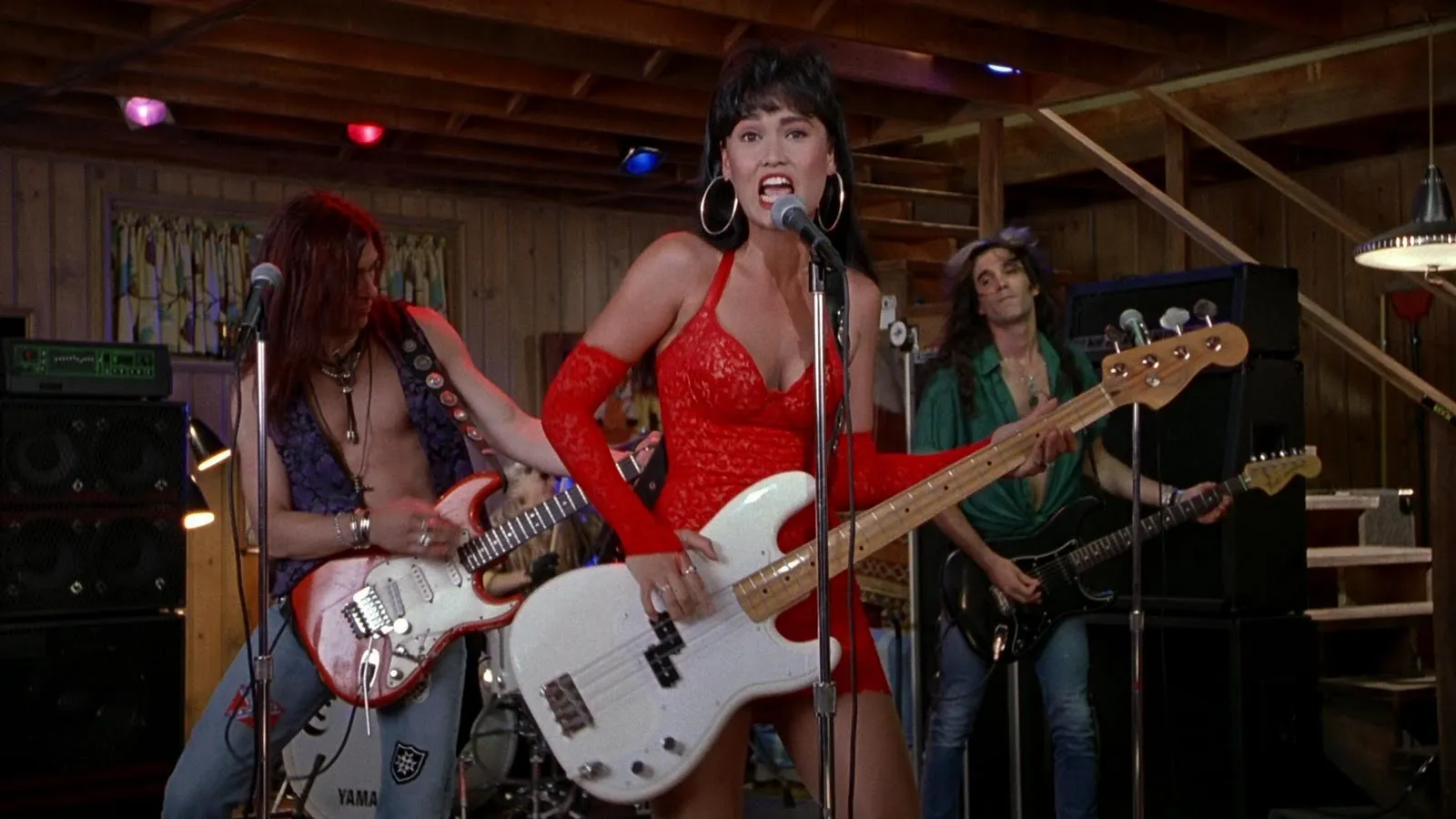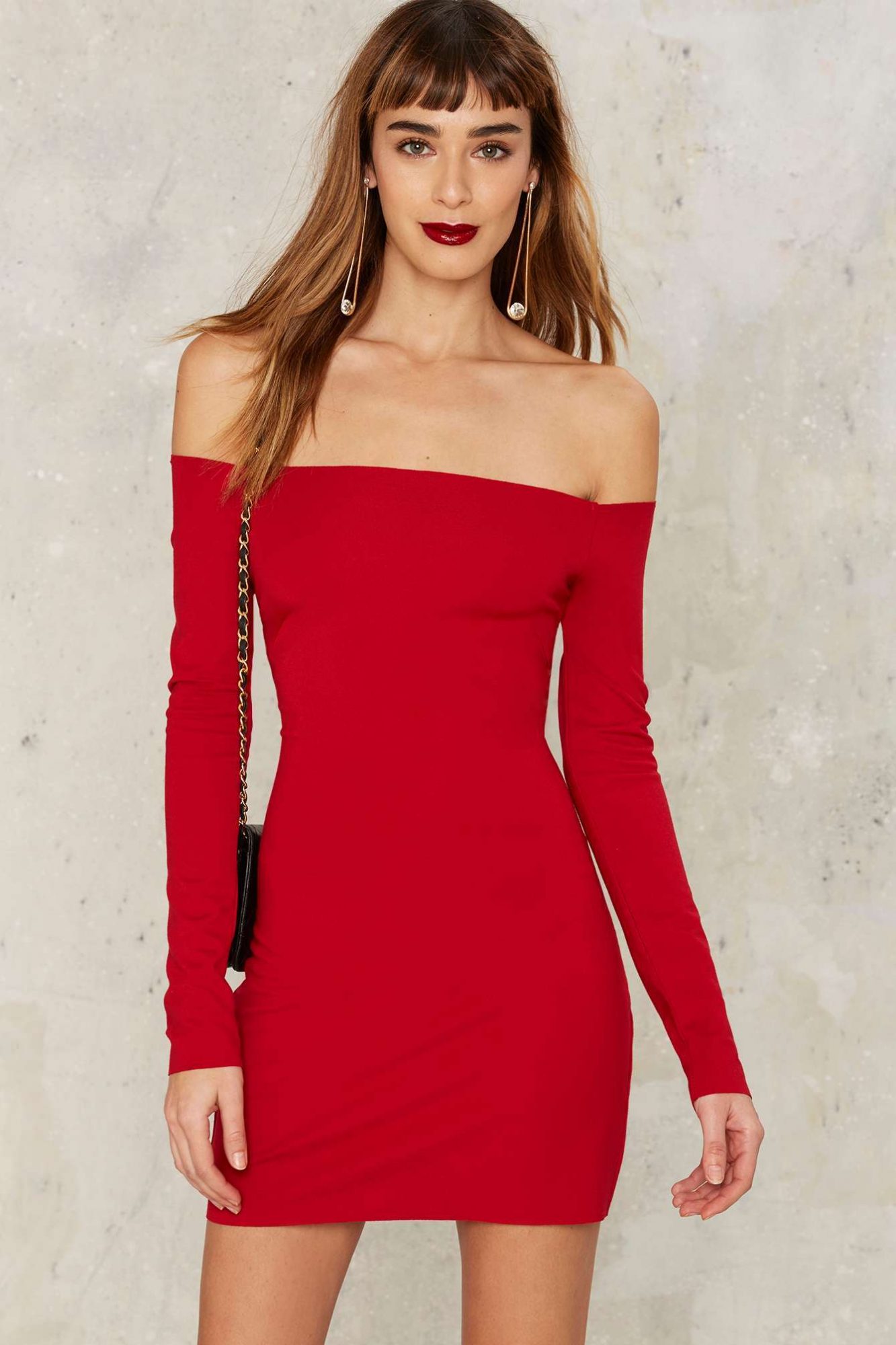 We love you, Cassandra Wong! Party on!