These throwback images of wedding fashion will take your breath away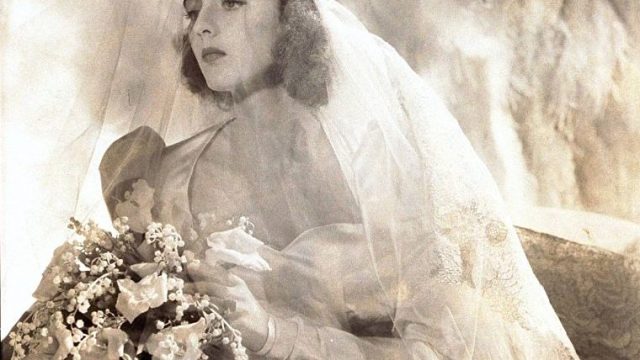 It's Bridal Fashion Week, which means all of the top wedding dress designers are showing off their fabulous looks. Some of the trends include peek-a-boos of skin, bridal jumpsuits, and romantic silhouettes. Wedding fashion has been stunning and inspiring us for decades, and these beautiful images of wedding gowns of the past prove weddings were just as stunning then as they are now.
The 1920s were all about drama as we can see in this stunning cascade of bejeweled fabric.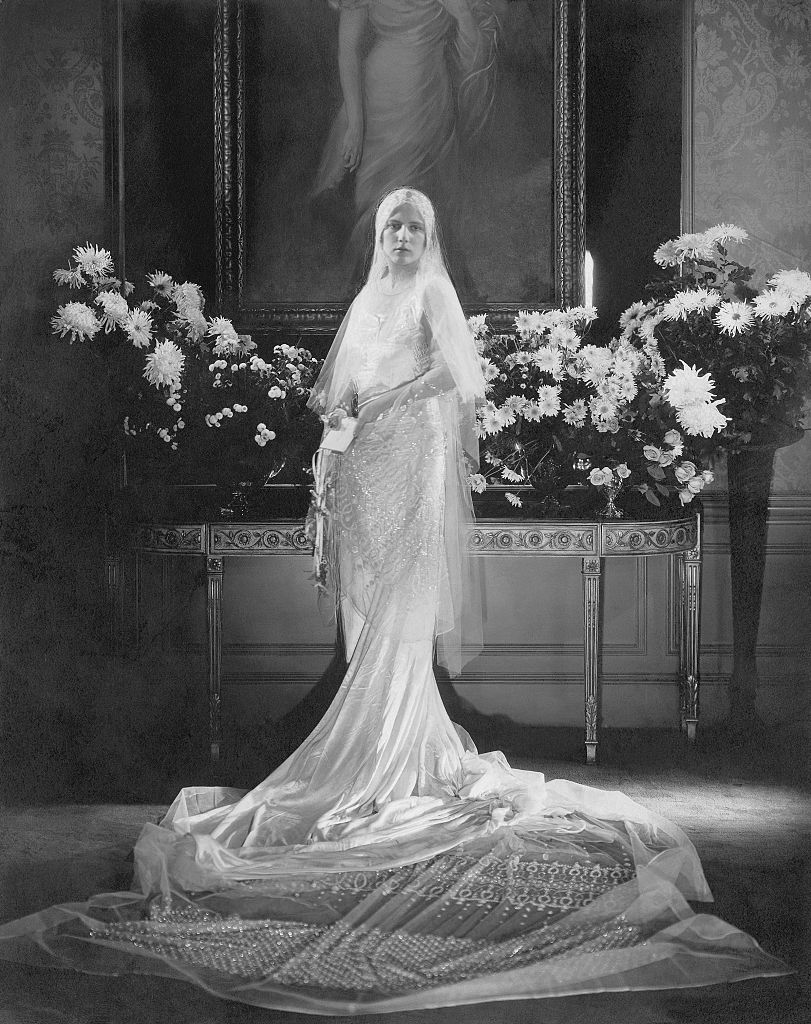 The body-hugging silhouette that became popular in the 1920s is still a popular option for brides today. This gorgeous look adds stunning beaded detail and a cascade of tulle in the veil and train that is absolutely stunning.
The late 1930s were heavily influenced by the box office smash Gone with the Wind.
The 1939 film that was set during the Civil War offered a dramatic interpretation of Antebellum fashion, which definitely had an influence on style in the years surrounding it. This dress with its dramatic hat and puffed sleeves feels very Scarlet O'Hara, but the soft translucent fabric and graphic flowers give it a more ethereal feel.
This dress too brought in that Scarlet O'Hara flare with its bonnet veil and floral designs.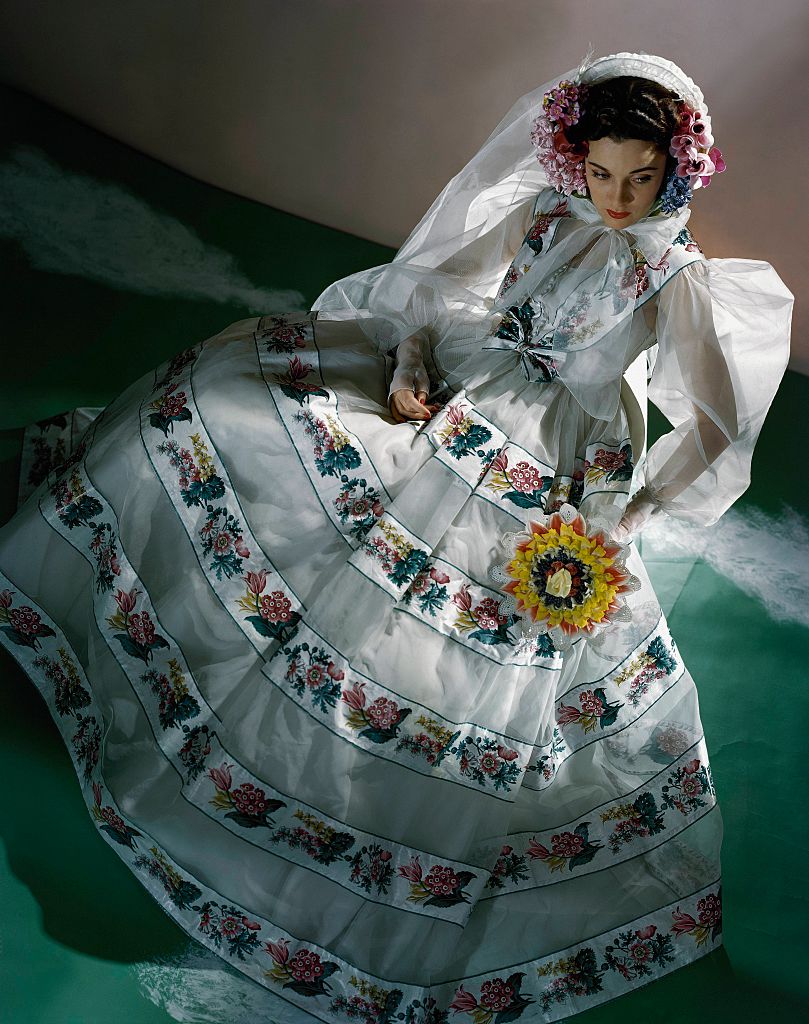 The full, layered skirt is beautifully dramatic, and we are in love with the see-through detail of the architectural sleeves. That stunning bouquet is also very art deco, and we totally dig it.
Wedding gowns like this one in the 1940s were all about simple sophistication.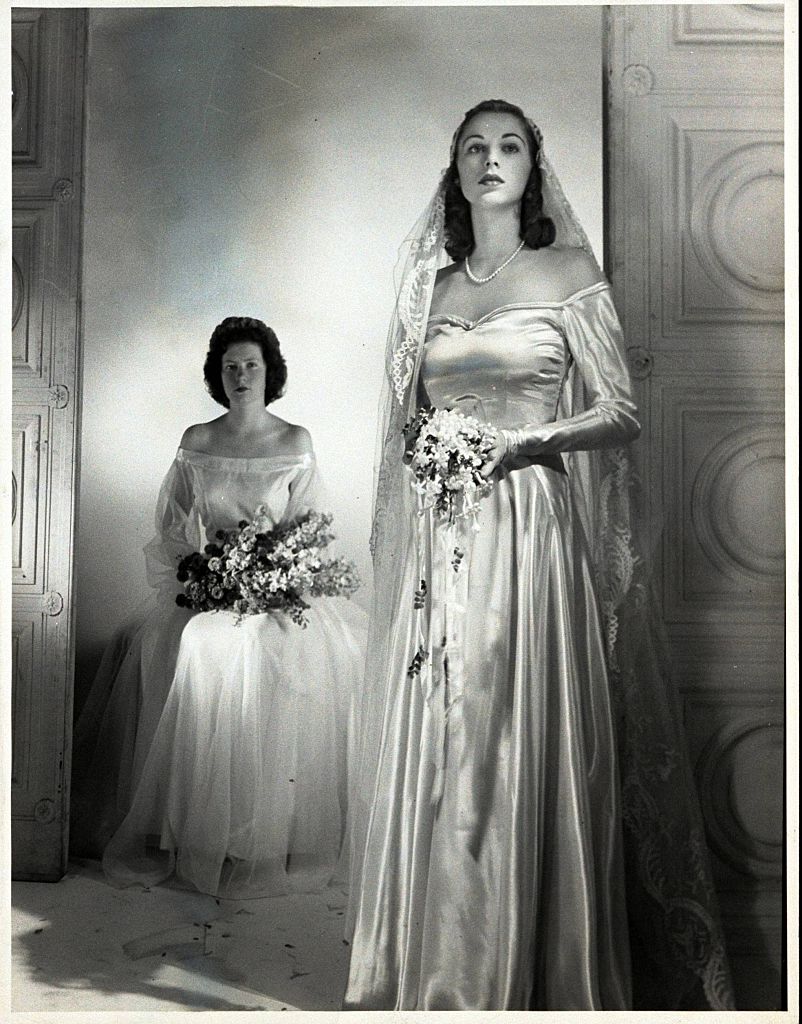 We can't look away from the stunning silvery detail of this fabric, and that dramatic veil is beautifully romantic.
This polished look from the 1950s is almost too chic for words.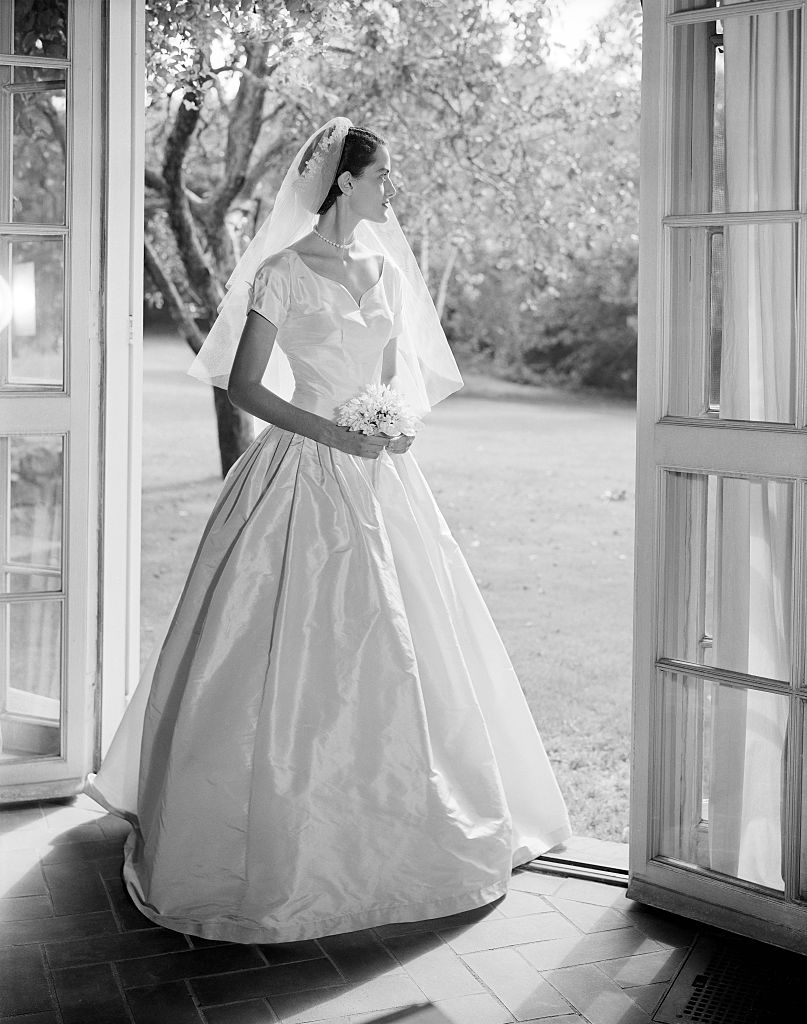 This dress is low-key perfection, and we love the perfectly tailored shape. This dress also features some of the early instances of the sweetheart neckline, which is one of the more popular necklines in wedding gowns still today.
BRB, we just got so many new ideas for our fairy tale wedding.