Throwback jewelry that will take you back to the '90s
Whether it's stackable rings, animal-print boots, or winter white outfits, we've all pined over a trend—and been crushed when sky-high prices prevent us from even experimenting with the style. With Stylish Steals, we'll bring you the latest trends seen on the runway, Instagram, in-store, and on the street—all at affordable prices. Consider us your new, price-savvy personal shopper.
Remember the days when we wore beaded necklaces, jewelry with smiley faces, and all things charms every day? Our elementary school jewelry style was colorful, playful, and bold. Somewhere in the mix of growing up, our jewelry taste became less-tassels-more-tame and less-color-more-metal. Although we believe everyone needs their tried and true jewelry pieces that act as accessory chameleons—AKA staple chain necklaces and simple stud earrings—we also think channeling youthful energy in our jewelry lightens up our look, literally and metaphorically.
So this spring, we're taking a walk down memory lane and incorporating throwback jewelry into our accessory arsenal.
Although it might have been a long time since you walked your elementary school halls, much of the jewelry style has remained the same—beads, pearls, tassels, initials, and charms are still all the rage, but now we're seeing people who've long graduated elementary school donning the trend. Slipping on a bright beaded necklace or charm bracelet instantly makes us feel nostalgic for simpler, more innocent days. Springtime is the perfect season to channel this cheery and youthful energy, so below, we rounded up our favorite throwback jewelry for you to shop.
1BaubleBar Custom Multi Pearl Pisa Bracelet
Glossy keshi pearls serve as the base for this customizable bracelet that uses colorful letters and symbols to enhance the youthful feel. Write your name, initials, or a special meaning (in a maximum of 12 characters.)
2Madewell Garden Mix Statement Necklace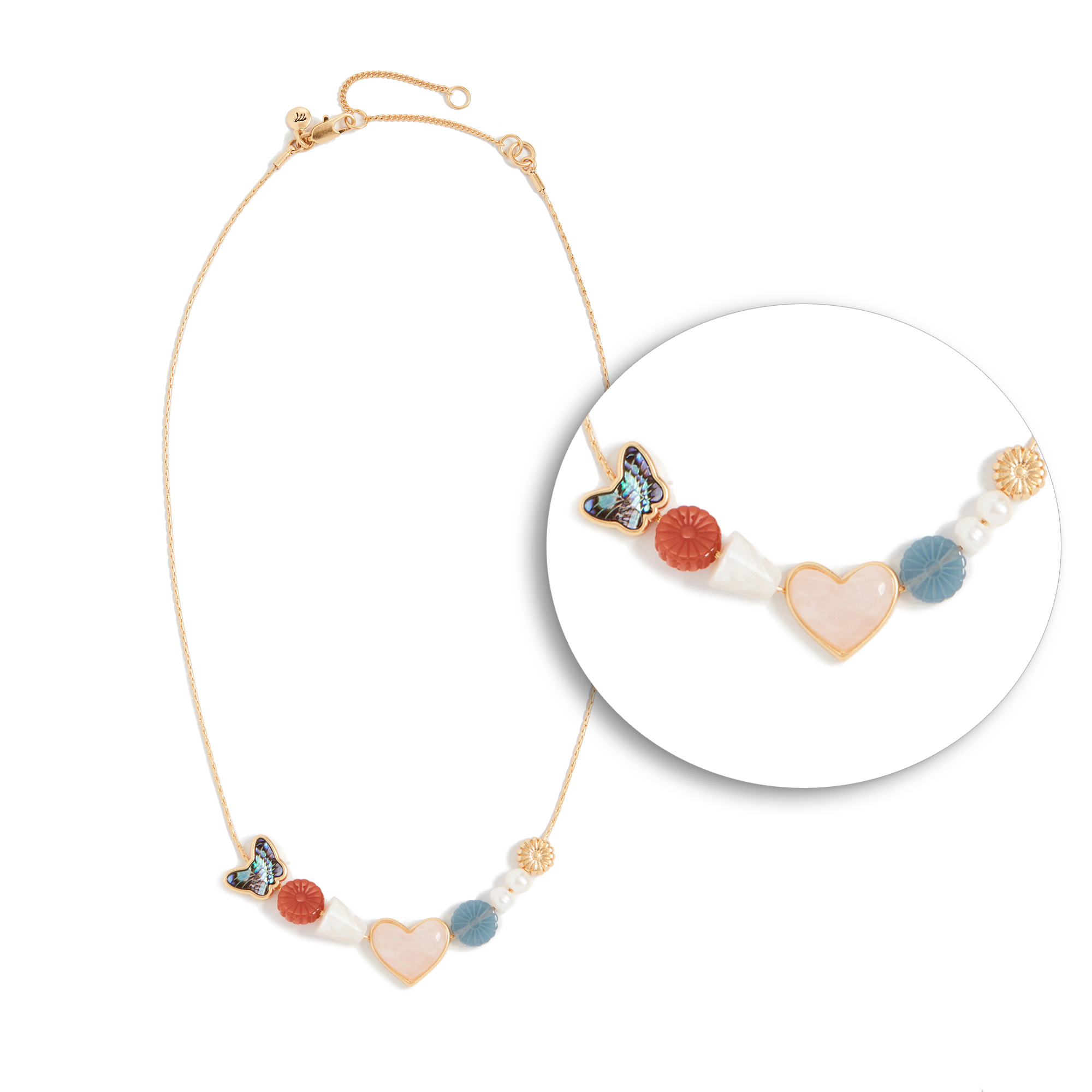 $19 (orig. $38)
Shop it
Available at Madewell
Fun-shaped beads in muted tones give this necklace a '90s summer vibe that we're loving.  with neutral-colored glass inlays give this jewelry a whimsical vibe that we're loving. Bonus: Get two for the price of one with this necklace set that can be worn together or separately.
3Shashi Lilu Seed Bracelet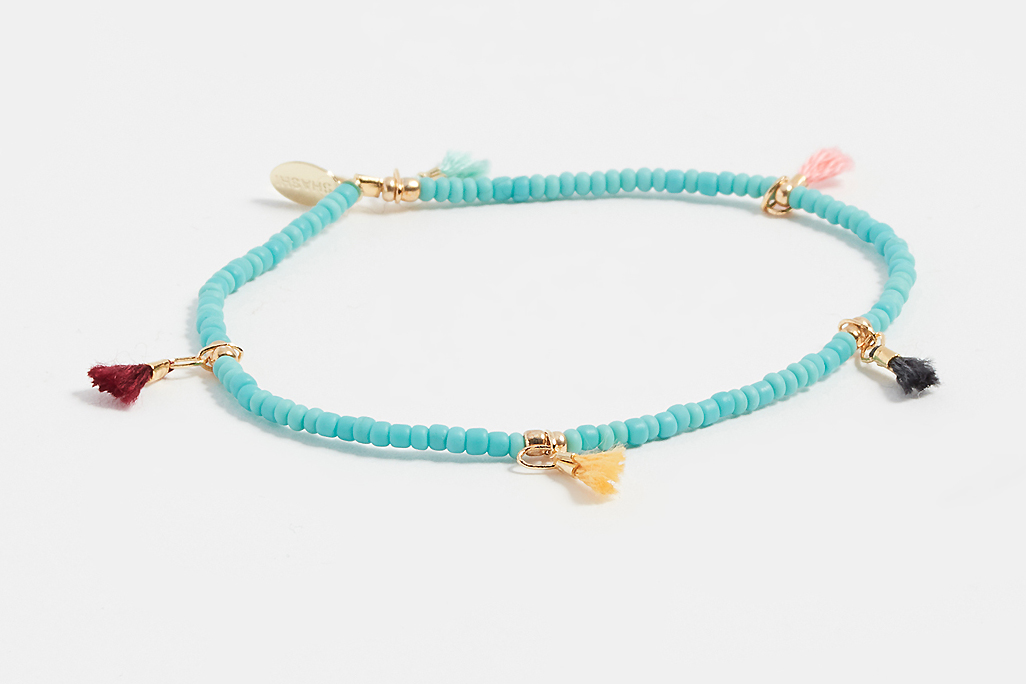 Tassels make everything more fun, and these teeny tiny, colorful ones are doing exactly that. This skinny, beaded bracelet comes in teal, red, and black, all with mismatched tassels just for kicks.
4BlushesAndGold Custom Chunky Chain Charm Bracelet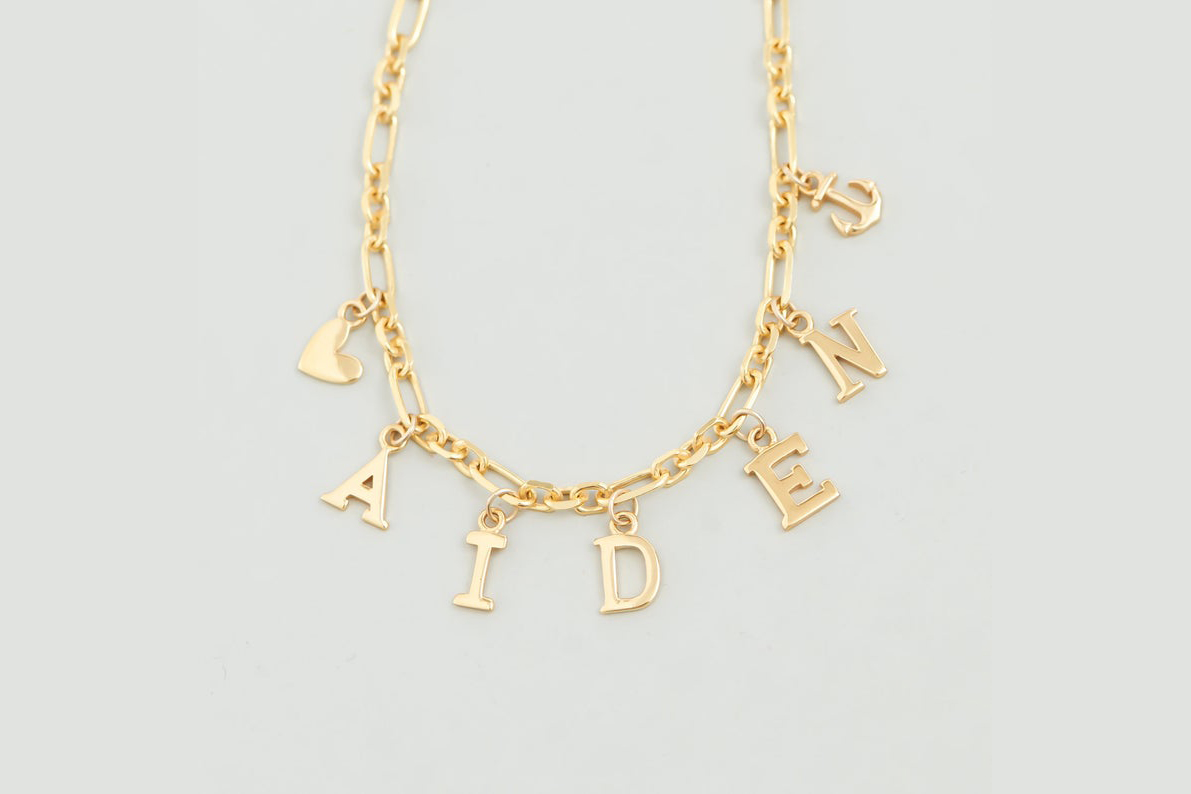 Customize your own chunky chain charm bracelet with up to nine letters and symbols. Choose between silver or gold and two lengths for this personalized bracelet.
5Roxanne Assoulin Camp Bracelet
Playful orange and yellow daisies dot this beaded necklace that falls just longer than the length of a choker. We spy your new spring and summer necklace.
6Chinatown Market X Smiley Signet Ring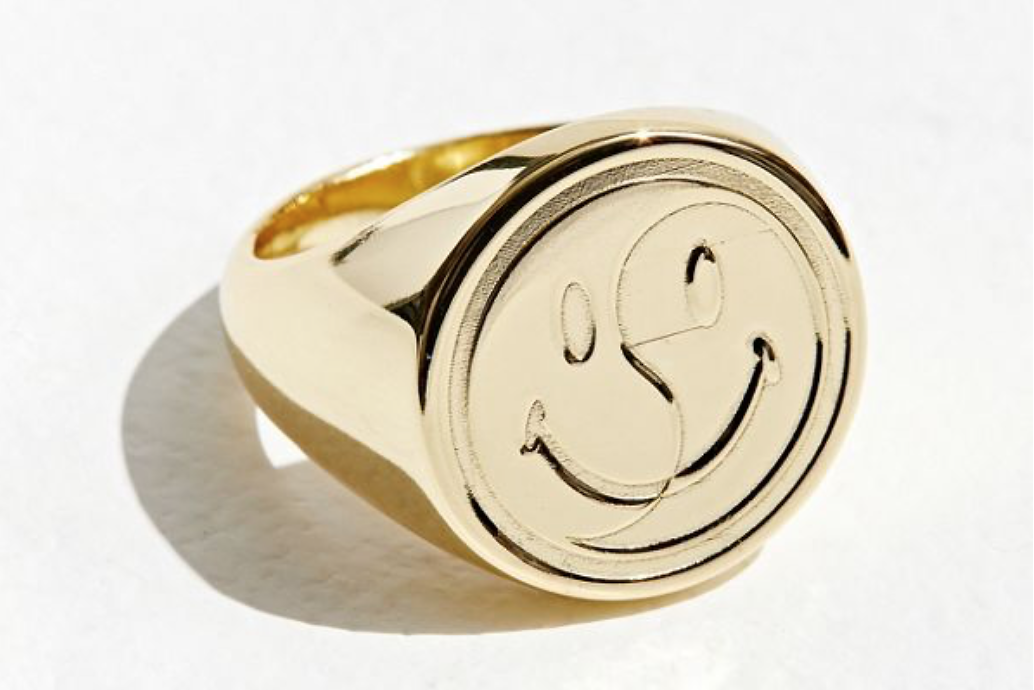 $50
Shop it
Available at Urban Outfitters
Nothing screams throwback like a smiley face and yin yang combo, which is exactly what this ring does. Cheering up your outfit just got way easier!
7BaubleBar Custom Black Pisa Necklace
Nostalgic letter beads get a sleek update with gold-dipped letters in white contrasting a black background. This elementary school jewelry is the perfect mix of youthful and chic.
8Roxanne Assoulin Daisy Green Bracelet
This beaded bracelet reminds us so much of the ones we used to make at camp and exchange with friends. But unlike those simple bracelets, this cute one includes little daisies that elevate it and make it more fun.
9Roxanne Assoulin Little Bits Necklace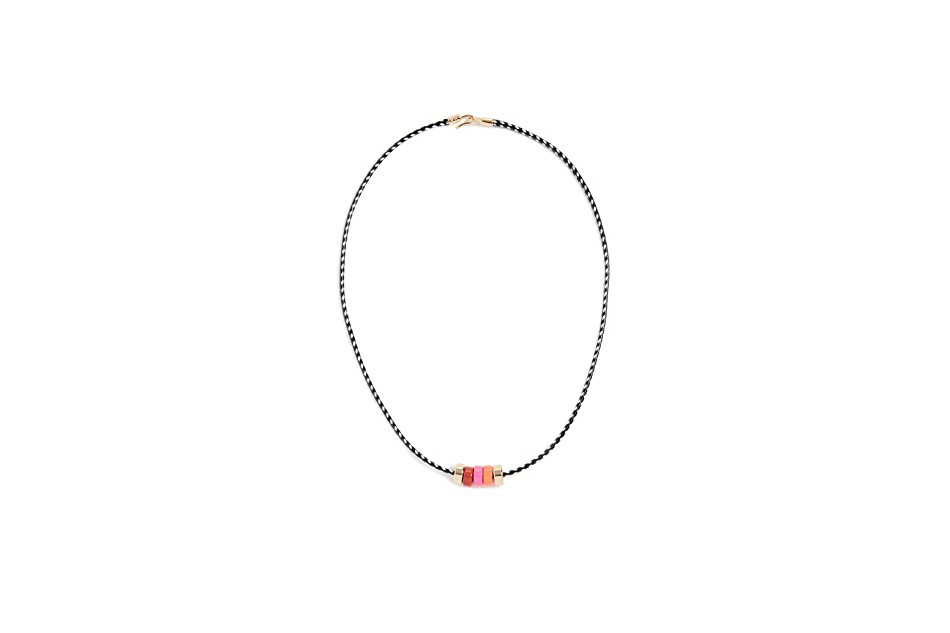 Swap your old candy necklace for this braided black and white necklace with brass-coated beads. The subtle pop of color keeps this piece on the safer side, while maintaining fun energy.
10Shashi All You Need Bracelet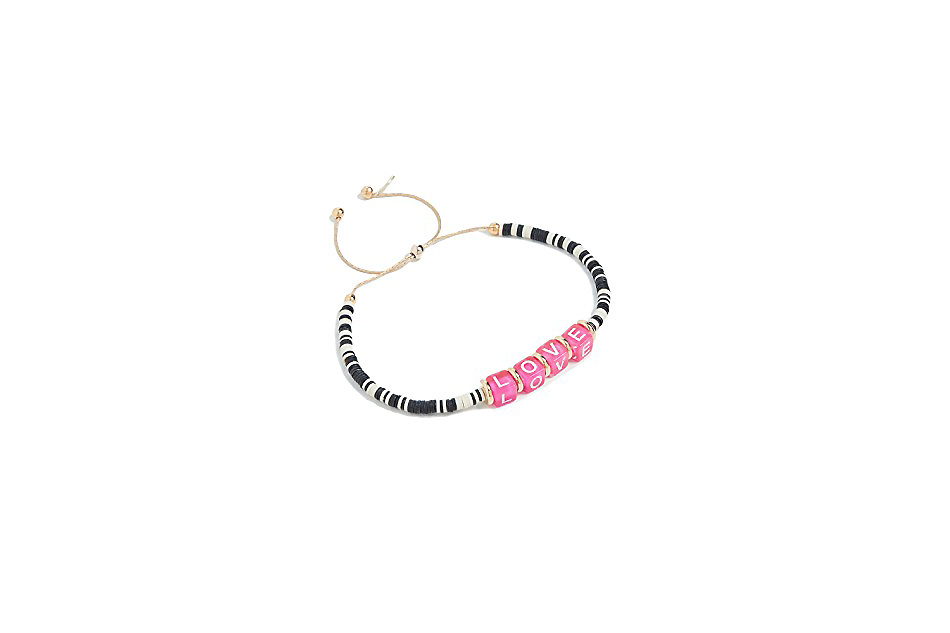 If you're indecisive and landing on a phrase feels like too much pressure, you can never go wrong by wearing the word "love" on your wrist. Here's to hoping it will bring a little bit extra love into your life.