Thoughts we had watching the new "Pete's Dragon" trailer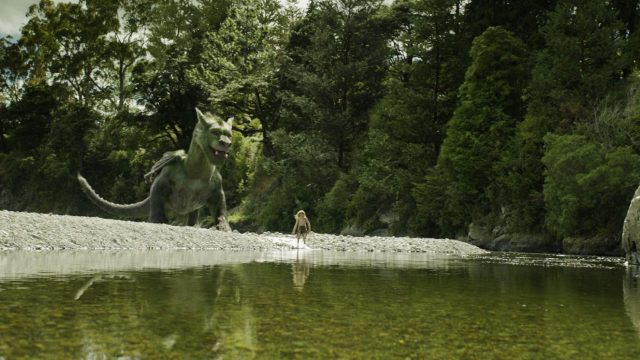 Disney has unveiled a new trailer for Pete's Dragon, the new film that is loosely based on the original 1977 Disney film, and it's gorgeous. Like, our hearts can almost not even handle the excitement we feel about it.
Even though the film is thought to be a remake, there are SO many differences, and those differences didn't happen by accident. Director David Lowery didn't want to retell the same story, so he retold a similar story.
"I really wanted to try to avoid the winks and the nods, not because the original's not great, but because I wanted this to really exist in its own realm," Lowery said during a recent presentation of footage from the film. "We talked about it, and we thought about having references. … That always takes me out of the movie."
Remake or not, we're really, really excited about this movie — which is set to be released on August 12. In the meantime, here's the trailer and some of our thoughts we had while watching it. Because did we mention we're excited? https://www.youtube.com/watch?v=
1. Starring Bryce Dallas Howard, Robert Redford, Karl Urban, Wes Bentley and Oakes Fegley, the film's cast definitely doesn't lack in the talent department.
2. Wait, this is basically Tarzan meets The Jungle Book meets Nell — which obviously equals amazingness.
3. The time period is unclear, so we're just going to assume this takes place in 1977 like the original.
4. Seriously, Fegley is maybe the cutest kid in the entire world.
5. Pete's Dragon is truly timeless.
6. We kind of want to live in the forest. With Elliott. And Pete.
7. Elliot is definitely not as friendly-looking as the original dragon, but it makes sense — friendly-looking dragons don't exist. Duh.
8. We need a dragon. A rescue dragon. And we'll love him and take care him and he can live wherever he wants, as long as he always comes back to love us and take us for rides.