30 Thoughtful Gifts That Will Show Your Loved Ones How Much You Miss Them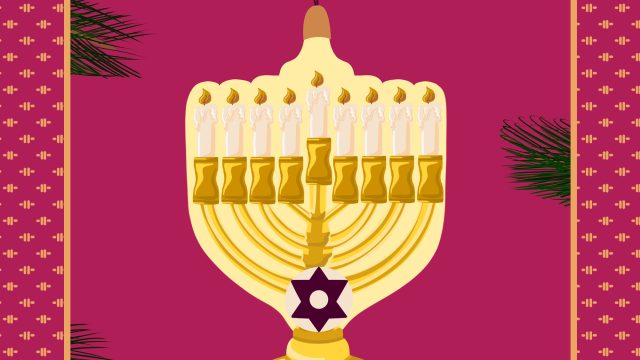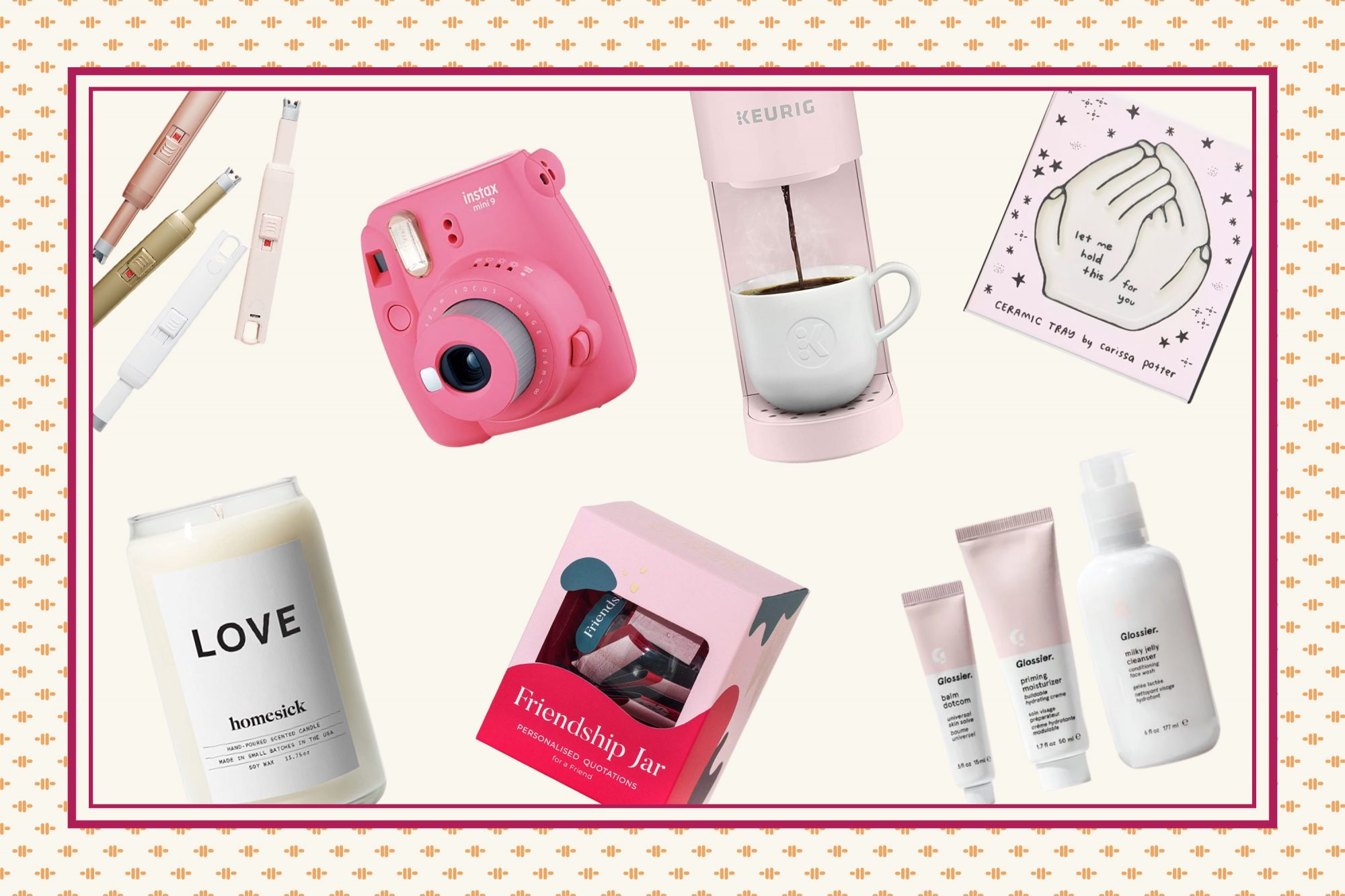 At HelloGiggles, we believe that celebrating can happen anytime, anywhere—even if that means switching out big parties for virtual hangouts, cocktail dresses for cozy sweats, or trips abroad for dinners at home. In At Home for the Holidays, we're showing you that just because this holiday season may look different than usual doesn't mean it can't be just as festive.
Since many of our holiday plans are going to look a bit different this year, it makes sense that our gift-giving habits will too. With ongoing health and economic uncertainty, it's no surprise that one 2020 holiday shopping survey of 1,500 U.S. shoppers conducted by Accenture found that two in every five shoppers plan to spend less this year than they did for last year's holidays. But just because you may choose (or need) to spend less this season doesn't mean you can't still snag the perfect gift.
For some of us, the coronavirus (COVID-19) pandemic has kept us away from our friends and loved ones. For others, this time has brought us closer to those who are in our smaller, more immediate circles. Given these circumstances, shopping is bound to feel much more personal and memorable this year, no matter what your budget is.
That's why we rounded up a budget-friendly, thoughtful gift guide to help you brighten your loved ones' days and remind them of the little things that matter. Find the best gifts at your designated price point and shop them safely online—then send them to those you miss most.
Thoughtful Gifts Under $25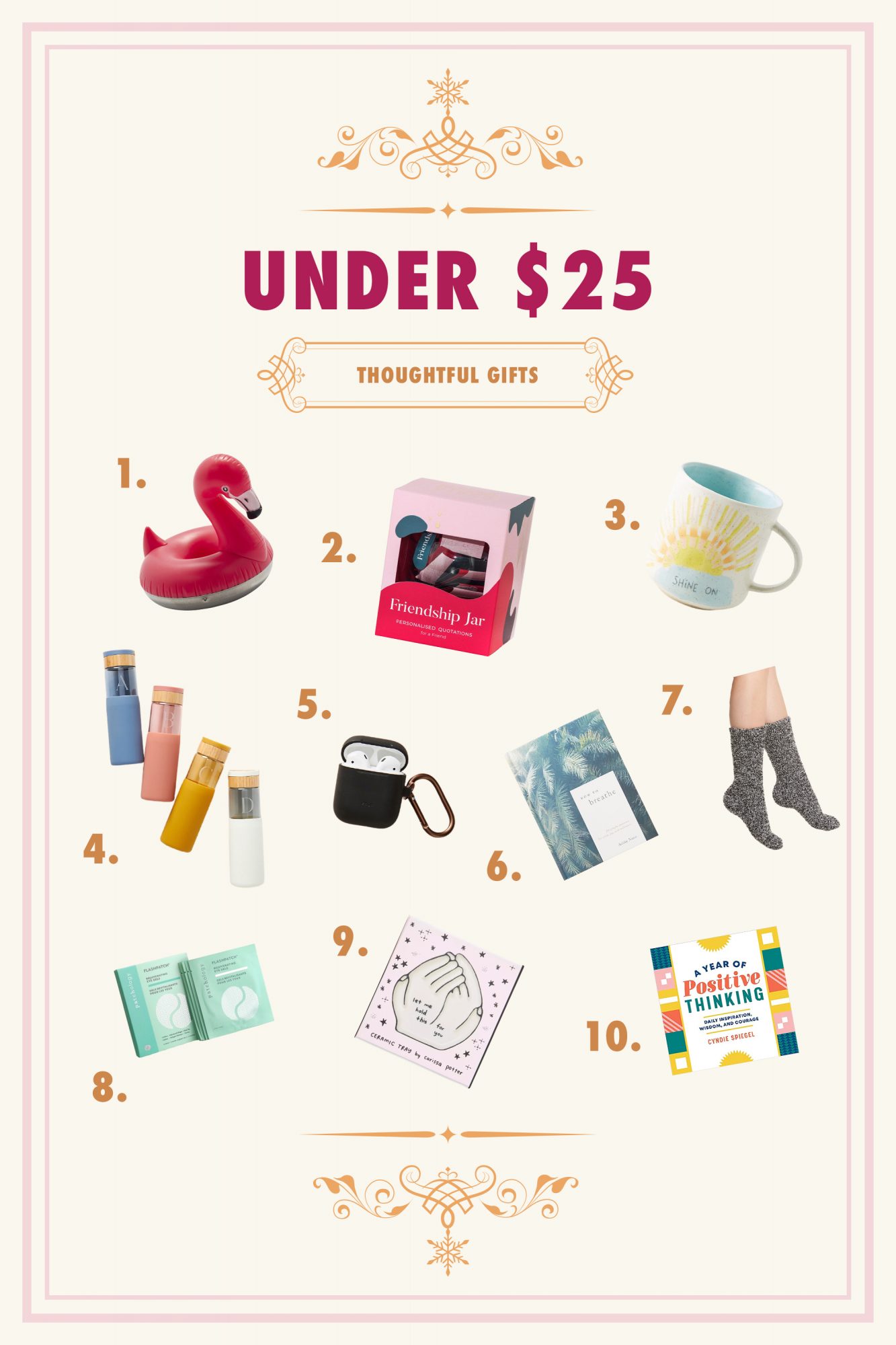 "This year, because we've all been trapped away from our friends and family—if you're like me, by country border restrictions—I'm taking the approach of 'the more the merrier' for gifts," says Caitlin White, HG's news editor. "Instead of just a few inner-circle people, I'm hoping to spread the love to many more friends and family members I miss, which means I'm working on a lower price point per gift. Around $25 hits the mark for me, and in that range, one of my favorite go-to gifts is a cute tea infuser and some festive holiday teas for the cozy season. I'm in love with this infuser that looks like a pool floatie (ahem, floa-tea), but maybe, for this year, you can go with some loose teas in tropical flavors that feel more like a vacation. I think we've all earned it."
Thoughtful Gifts Under $50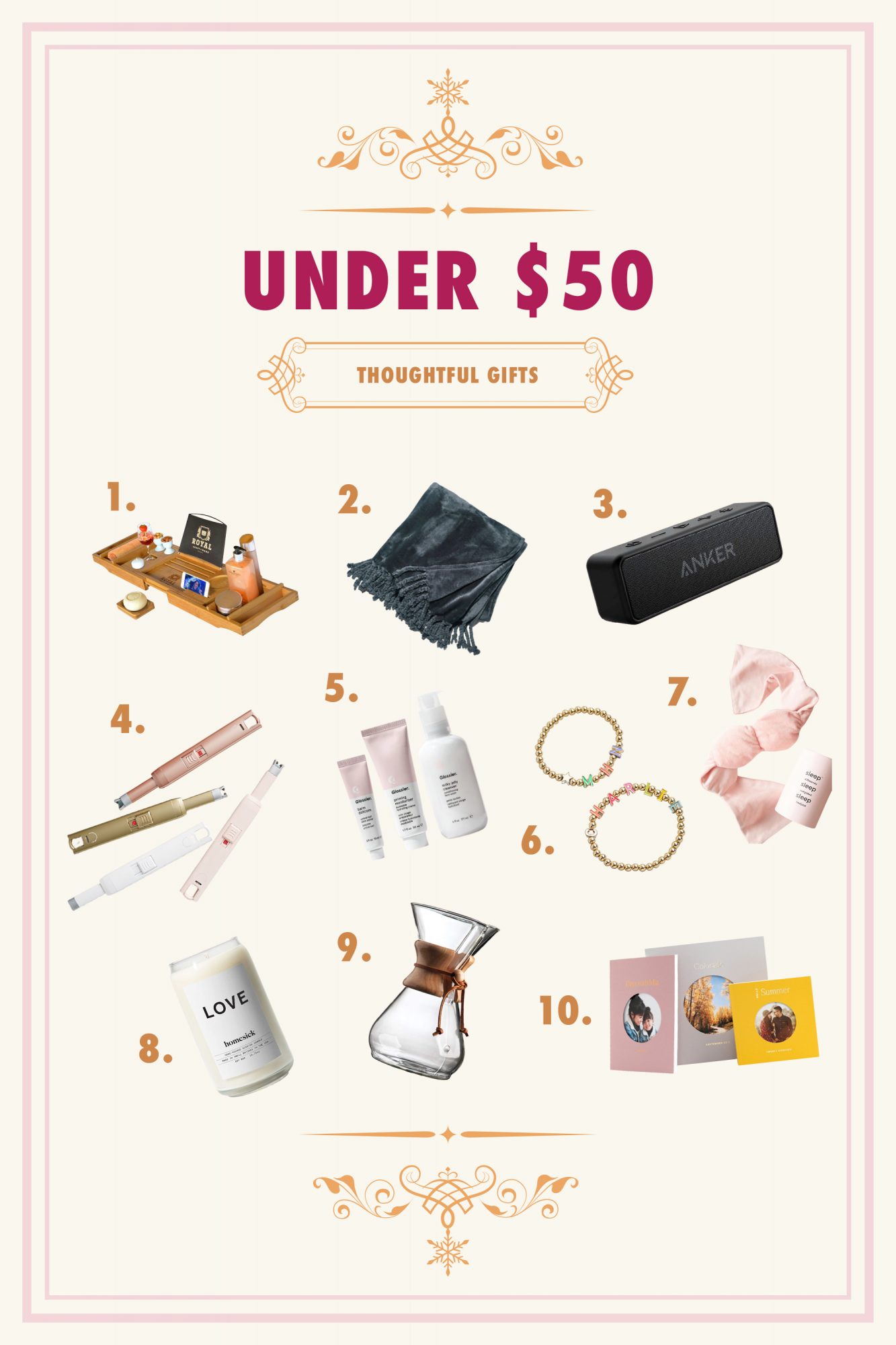 USB Candle Lighter, $30
Bliss Plush Throw, $39.50
Glossier Skincare Set, $40 (orig. $52)
Anker Portable Bluetooth Speaker, $39.99
Homesick Love Candle, $34
"I love to give personalized gifts, so these custom Pisa bracelets from BaubleBar are perfect," says Jasmine Purdie, HG's photo editor."The adults in my family have decided to keep our gifts for each other meaningful but simple. I love that these colorful bracelets can be customized with names or sayings that fit each person. At $40 (plus 15% off when you buy two or more), I can afford to get a bracelet for each of the important women in my life. I can't wait to see the joy on my loved one's faces when they open these at our Zoom Christmas party." 
Thoughtful Gifts Under $100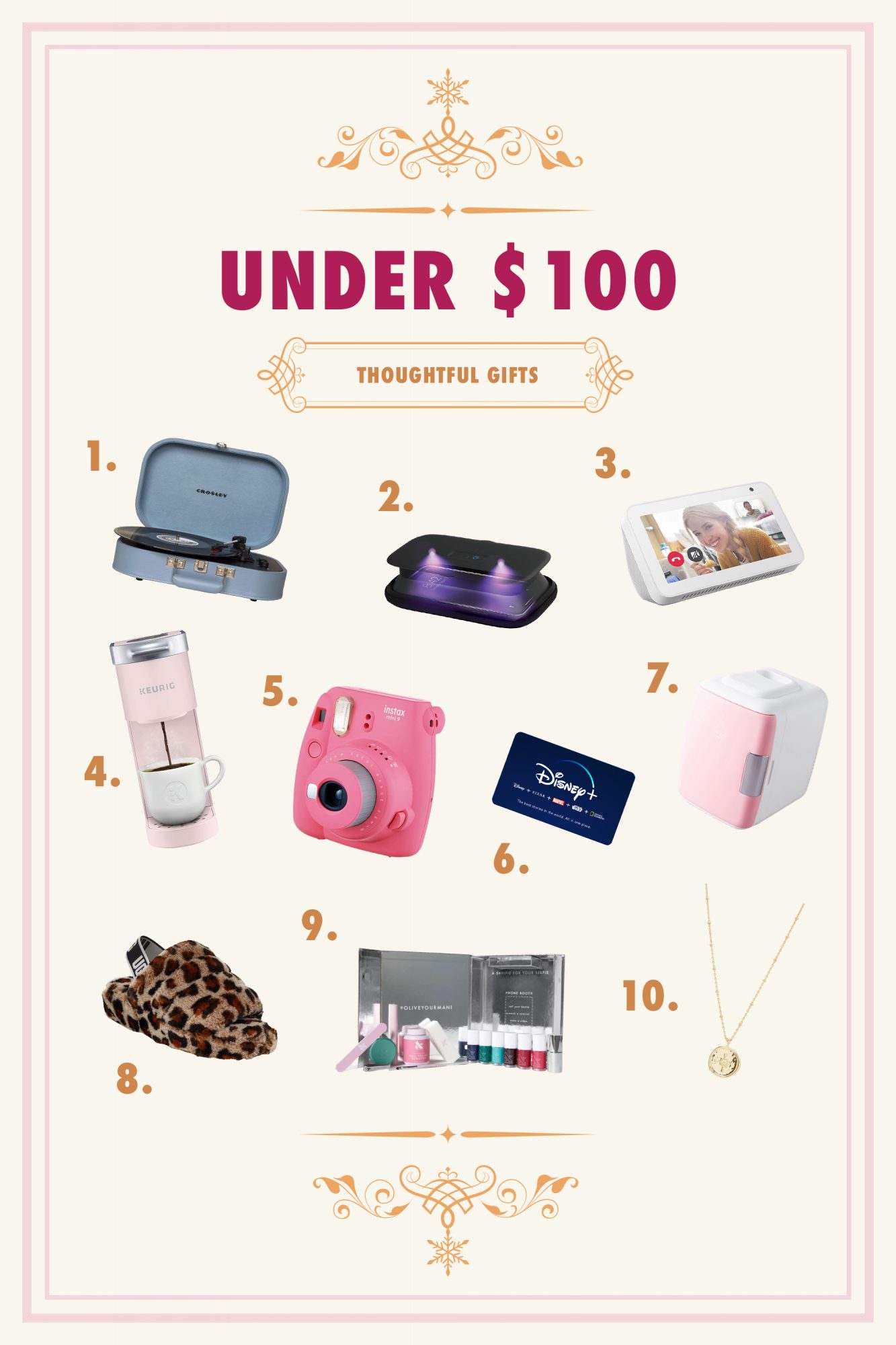 "This year, I'm gifting my sister a Crosley turntable and her first few records," Claire Harmeyer, our assistant editor, tells us. "One of our favorite things to do together is catch up while listening to our shared favorite artists, like Taylor Swift, Lana Del Rey, and Kacey Musgraves. One of my favorite memories this summer was staying up until the wee hours with her, listening to Folklore in full the night it was released. By giving my sister the gift of these albums, she'll be transported back to the times we listened to these songs together at concerts or just while hanging out and drinking wine. It's an item she'll use for years, and it will turn into a hobby of adding to her record collection."
Featured photo by Jasmine Purdie, HelloGiggles