We thought these pics of Ava Phillippe were actually her mom Reese Witherspoon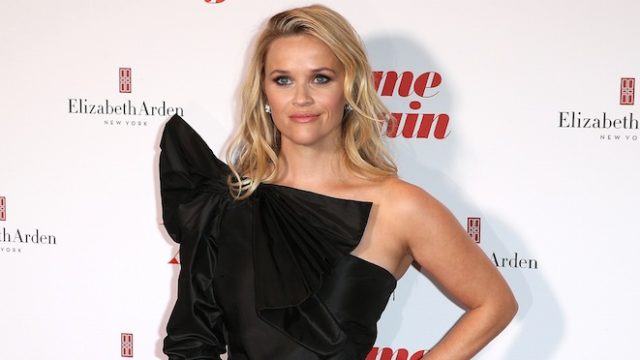 It's pretty hard to believe that Reese Witherspoon and Ryan Phillippe's daughter Ava Phillippe is all grown up. The 18-year old daughter of the former Hollywood power couple has been out on the town as of late, and one thing's for sure: She's a dead ringer for her mother. Although she's always had a strong resemblance to Reese Witherspoon, as she's gotten older the similarities have become almost uncanny. And in this newest crop of photos it can be hard to differ between Ava and her famous mom.
Earlier this week, Ava Phillippe dropped by the Pop & Suki x Nordstrom Dinner at the Chateau Marmont in Los Angeles, and her similarity to Reese Witherspoon was downright insane.
Phillippe kept it casual and cool for the event with a sheer white button-down top and skinny black pants. Her white heels and purse perfectly complemented her simple but stylish look. But the real wow-factor came from just how much she looks like her mom.
In some of the pictures, you would bet hard cash that you're staring at effortlessly elegant Reese Witherspoon, instead of her twin-like daughter. But while she may be a dead-ringer for her mom (and just as much of a fashionista), Ava isn't content to sit in her parent's shadows. In November, the 18-year-old will step out in serious style at the Paris's Bal des Débutante. The event, which features the children of notable families, is a star-studded gala. We can't wait to see what look Ava comes up with (and how much she'll look like her famous mom).