Marvel just released an ~official~ synopsis for "Thor: Ragnarok," and we're here for it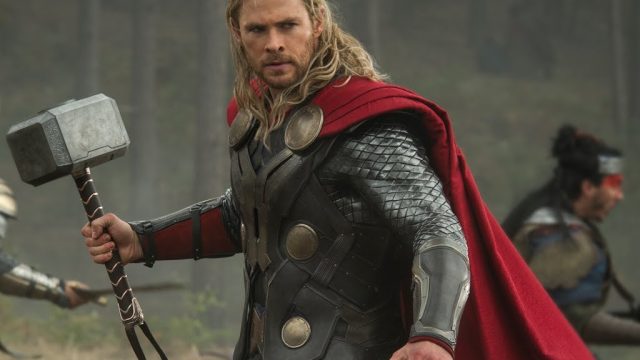 Marvel just released the synopsis for Thor: Ragnarok, and it's certainly intriguing. While we've learned a little bit about the movie over the last few months, this is the first time we know *exactly* what's going to go down when Thor picks up his hammer once again — and what happens when he faces off with Bruce Banner in Hulk-mode.
Here's the synopsis:
"In Marvel Studios' Thor: Ragnarok, Thor is imprisoned on the other side of the universe without his mighty hammer and finds himself in a race against time to get back to Asgard to stop Ragnarok — the destruction of his homeworld and the end of Asgardian civilization — at the hands of an all-powerful new threat, the ruthless Hela. But first he must survive a deadly gladiatorial contest that pits him against his former ally and fellow Avenger – the Incredible Hulk!
So, a lot is happening here. Apart from the gladiator battle with the Hulk, the god doesn't have his trusty hammer. That's… concerning. Though, it's not quite as concerning as the fact that Cate Blanchett's Hela could destroy Asgard.
Additionally, the synopsis leaves out Doctor Strange, which might be telling. The description of the film by Disney's official fan club D23 includes him:
"If you need even more intergalactic, world-saving action, Thor: Ragnarok in November brings together Thor, the Hulk, and Doctor Strange to face off against intergalactic baddies both familiar and new.
However, there's no mention of the Sorcerer Supreme in this new synopsis. So, it's unclear as to whether Doctor Strange will actually feature in the film. Marvel also released picture of Chris Hemsworth and director Taika Waititi:
The photo reminds us: Waititi typically directs comedies. Thor: Ragnarok is supposed to be funny. So, hopefully, despite all the doom and gloom in the synopsis, we're still in for a fun film. We won't know until we get more information about the movie, but we're choosing to be optimistic!