There might be a hidden Tower of Terror Easter egg in the latest "Thor" trailer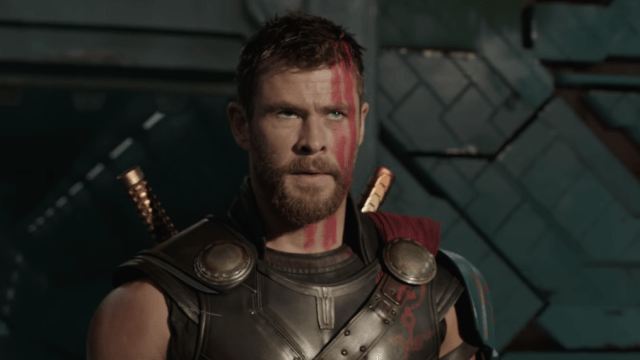 As you're well aware by now, all of the Marvel Cinematic Universe is connected in more ways than one. And now, thanks to some super eagle-eyed viewers, Disneyland might be connected to the Marvel Cinematic Universe, too. Haven't you always wanted to see Star-Lord ride Big Thunder Mountain Railroad?
Here's what you need to know before we dive in: Later this year, Disneyland's Tower of Terror will reopen as Guardians of the Galaxy — Mission: Breakout. It's basically just Tower of Terror, but with a cool new exterior and interior makeover, and looks completely different (and it looks cool, even though, RIP Tower of Terror). That's the Guardians universe, and the building is supposed to be The Collector's Tower, and this all takes place IN SPACE. Also taking place IN SPACE, Thor: Ragnarok.
According to some, it appears looks like the exterior of Guardians of the Galaxy — Mission: Breakout appears in the latest Thor trailer, which is so crazy and bonkers, we're just going to believe it's true.
As /Film first pointed out, it sure looks like this building is nestled right behind the Grandmaster (Jeff Goldblum, living his best life).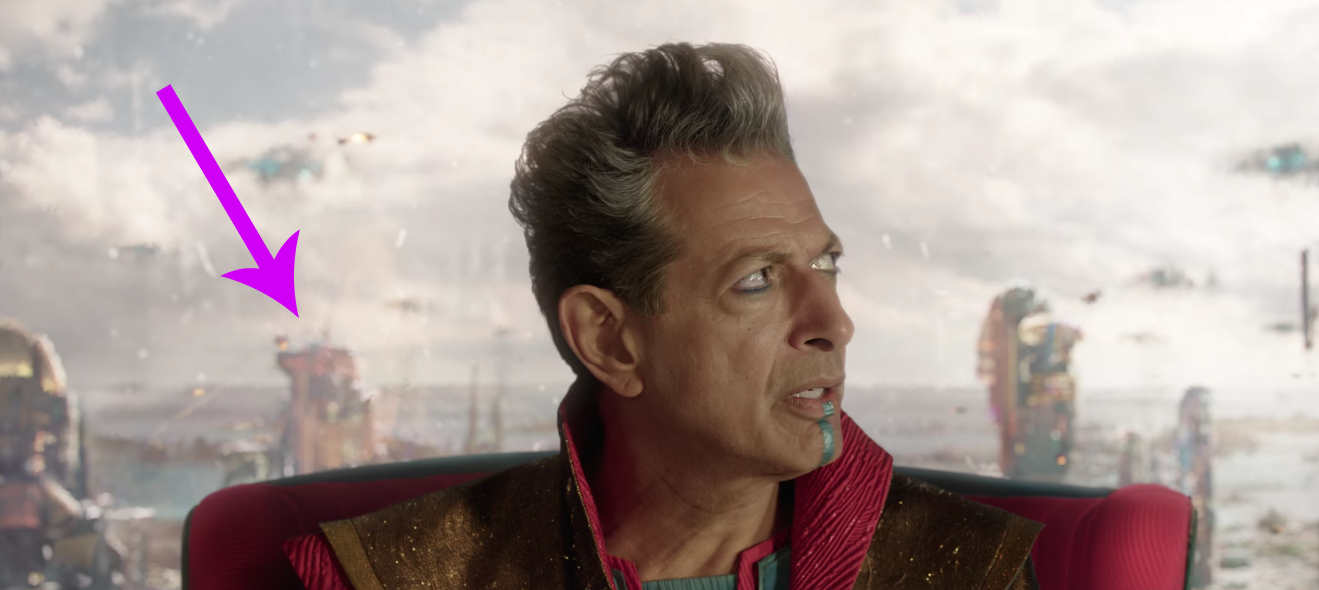 While it is very far off in the background, and hard to tell, it does appear to resemble Tower of Terror Mission: Breakout.
The building shape is roughly the same, and it is totally plausible that ToT snuck into Ragnarok. Thor's director, Taika Waititi, confessed to another Easter egg in the trailer, so we could see this happening. Can't you just imagine Thor and Hulk's on-ride photo??