Hold Mjölnir tight — Chris Hemsworth claims he's done playing Thor *forever*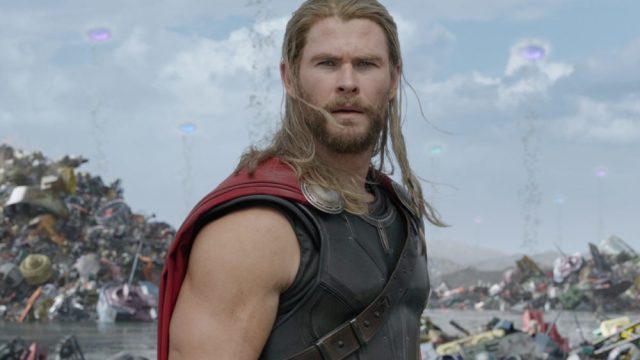 Chris Hemsworth — the dreamiest, silliest, most heroic Thor there ever was — might be done playing the God of Thunder forever. It won't happen yet, because he still has Avengers: Infinity War and Avengers 4 ahead of him, but after that, his contract is up. Could he be serious, or is this just Loki mischief afoot?
Hemsworth revealed that once his contract ends after Avengers 4, his career as Thor might too. And we're clutching our Mjölnir replicas close for this one.
"Contractually, right now — yeah, this is it. I'm done. I won't be playing the character again," Hemsworth told USA Today, and that sound you hear is definitely *not* us sobbing, but it totally is. "It's sort of a scary thought. This really seemed like this never-ending thing. And now it's potentially finishing."
Nothing is set in stone, though. As he explained, "It just depends on how The Avengers (movies) all wrap up…I finished shooting and now they are going to edit it and see how the stories play out. There are so many interwoven scenes and stories and characters." So, he's saying there's still a chance!
Wait, where was our invitation to that? It's true, though: Hemsworth, Waititi, and more spent the recent holiday discussing potential ideas for a next Thor film.
Thor: Ragnarok was so fun, funny, and unique, we'd be totally okay with Waititi officially taking over the franchise. Again, that doesn't mean Hemsworth is officially in for more. But he might be open to negotiating once his contract expires. And that's enough for us right about now.