Chris Hemsworth doesn't miss Thor's hammer in "Ragnarok" — and honestly, we are distraught
When you think of the character Thor, odds are his hammer is one of the top things that come to mind — and with good reason. The God of Thunder's hammer has been his weapon of choice battle after battle, which makes Chris Hemsworth's current feelings about that hammer, in a word, distressing.
In the trailer for Thor: Ragnarok, we see Hela (Cate Blanchett) seize Thor's hammer. And we also see the Avenger with much shorter hair (so long, long locks!). Needless to say, things are very different, those being just a couple examples. And that's exactly what the creative team wanted.
"I think we all kind of had a vision and an idea of wanting to do something vastly different than what we'd done before and wanting to take it to a different place," Hemsworth said at a Thor: Ragnarok conference in Los Angeles on Wednesday.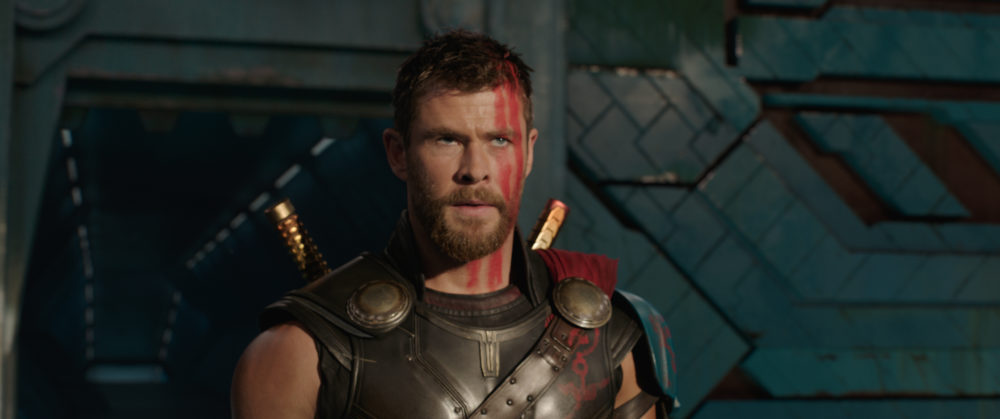 "It just helped shed anything too familiar," Hemsworth said, when asked if he missed the weapon and having it as a prop. "I feel like the hammer and wig and [the] costumes, they put me in a place and set me on a path of what I already knew, and I wanted it to be unfamiliar. "Everything from the hammer to the costume to the hair allowed me to move differently, forced me to move differently so that was a great thing. I don't really miss it, no. I've got one at home."
Okay, we hear his point. But for our part, we do miss the hammer (and the wig and the old costumes). That said, there's much more new and exciting stuff to look forward to when Thor: Ragnarok lands in theaters on November 3rd.