Thong bodysuits are the hottest trend so far at New York Fashion Week
Two of the most polarizing items of clothing are thongs and body suits. Are they great? Comfortable? Versatile? Or a pain in the butt, sometimes literally? Well, according to fashion's elite, thong bodysuits are 2017 NYFW's hottest trend, so you're going to have to pick a side.  This is obviously not a new thing exclusive to just New York Fashion Week; anyone who's skimmed a few late '90s fashion magissues or celeb magazines will recall the iconic low-cut jean paired with a thong bodysuit, baring some thigh.
According to New York, the look was spotted on a few runways this week. The first was at Tom Ford, where it was paired with "ladylike gowns." At Linder, models walked in the bodysuits without any pants at all, which sort of makes it look more like a bathing suit that you could just pair with some tights and heels for a night out. On the Kith and Chromat runways, thong bodysuits were worn under track pants and jeans, respectively.
It is a super sleek and cool look to try and pull off, though it's not an easy one for us mere mortals. We can already see Kim Kardashian-West rocking a thong bodysuit to, say, the grocery store (does she go there?), but it takes some guts for just any ol' Friday night out with the ladies. Like socks with sandals, it's takes a vision to make it work.
Here's how the runway models rocked it.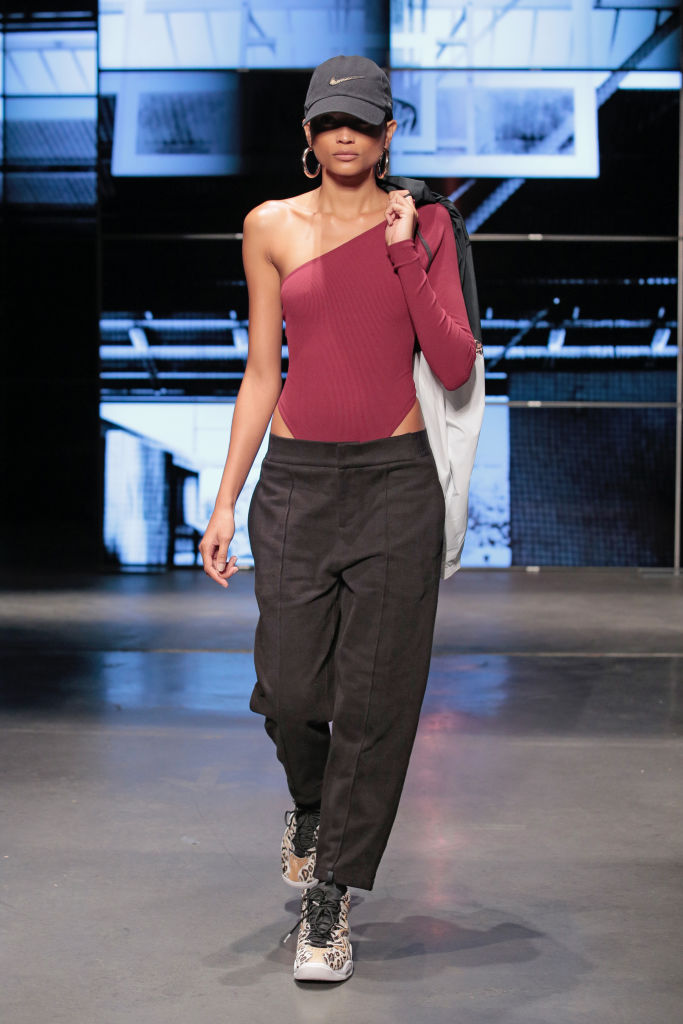 Even better, Chromat had anti-chafing pads on the runway, which are necessary if you're going to rock a thong bodysuit all day, TBH.
The thong bodysuit is a throwback look that's apparently coming back hard this year. So dig up your lowest cut jeans and try one on for size. Hey, fashion week exists for wardrobe inspo, right?