OMG YES: This "WordArt generator" will satisfy all your '90s school nostalgia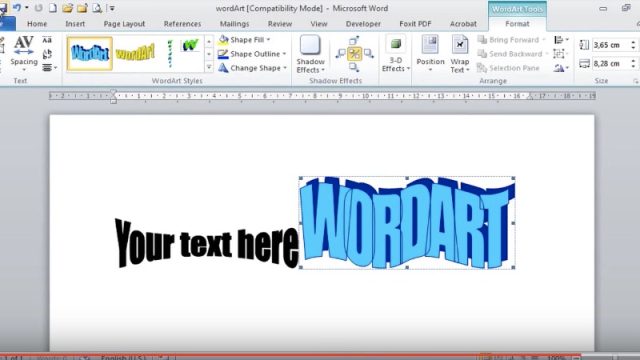 Remember when WordArt was considered fancy? Diagonal shadowed block text on a computer screen practically made us feel like expert graphic designers, but that was then and this is now, which is decidedly cooler. But be not sad for the past: This wordart generator created by Mike McMillan will instantly satisfy all your '90s school nostalgia.
Highlighted by The Daily Dot, Makewordart.com takes us back to when we were obsessed with Lisa Frank products (still are, tbh), wore crimped hair to school every damn day and later, tried to dress like Cher from Clueless.
Fine, those attempts are one big blur of #fail, but McMillan's nostalgic creation is not. As the guy responsible for the Stranger Things title maker, he's well-versed in helping the Internet have fun with all kinds of graphic wordy stuff.  To create your very own WordArt, it basically works the same way you remember it. Clicking on Clippy, the office assistant will get you started: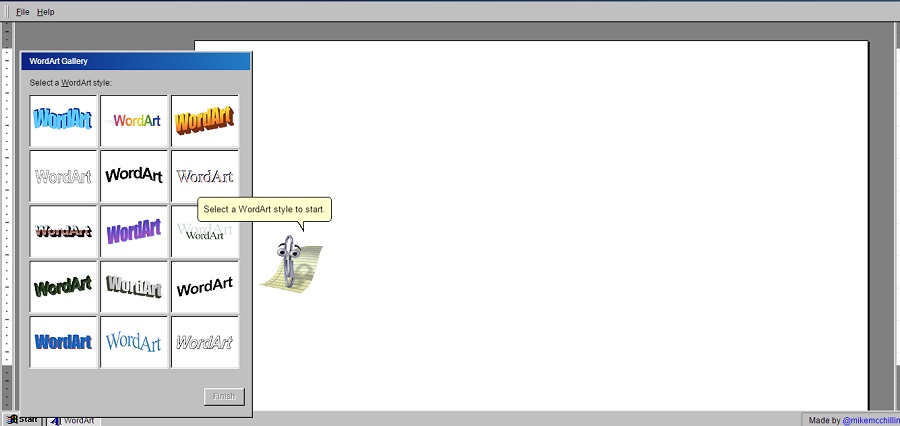 From there it creates your signature WordArt and allows you to share it on social media or print it on a number of products, including t-shirts, hats, mouse pads or mugs:
Et voilà! In an instant, we're all young again and the disaster that is 2016 hasn't even happened yet!
So, present reality isn't so peachy, but at least this glimpse into the past temporarily whisks us away to simpler times. Ah well, we're off to do some emotional shopping on the website to make ourselves feel a little better about being an adult.