This woman was told to leave a job interview because she wasn't dressed "conservatively enough"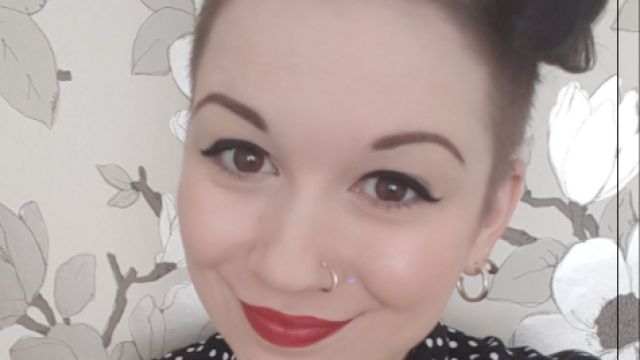 Personal style is just that, personal! It's meant to get your creative juices flowing and your style sensors tingling. That's why we're pretty upset at the fact that this young woman was sent home from a job interview for being dressed "inappropriately." Rosie Reilly was sent home from a Boots Opticians job interview for not being dressed conservatively enough. Rosie explained to The Today Show via email, that the popular U.K. eye care chain sent Rosie home and said she could complete the rest of the interview if she came back dressed "more conservatively."
Although Rosie agreed, by the time she was on the bus back home, she was sobbing. And we can't blame her! Being chastised for what you're wearing, in a professional setting, in front of other people is never okay, and it's especially not okay when you're actually dressed appropriately for the interview.
Rosie looks downright adorable in a polka dot button down, a knee length black skirt and opaque tights. Although Rosie also has part of her hair shaved, as well as a nose ring and tattoos, she still looks professional. Professional does not mean abandon all personal style! We think Rosie did a good job of keeping what makes her her while still looking respectful and mature.
Although Rosie said she won't be returning to Boots for an interview, we are glad to see that the chain did reply to her, saying they're taking her complaint seriously.
Thanks to the internet and her viral Tweet, the retailer is aware of their wrongdoings. And no, of course, that doesn't mean what they did is okay. But thanks to Rosie, it hopefully won't be happening again anytime soon.