This video of one of Lush's Bubble Bars getting made is incredibly fascinating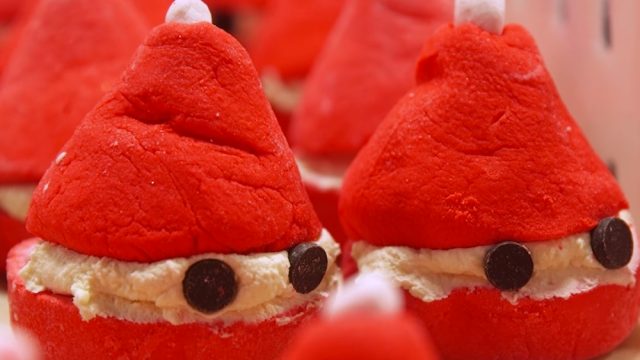 For those of us who grew up in the era of Mister Rogers' Neighborhood and were fascinated by the magical world behind crayon-making, this video of one of Lush's Bubble Bars getting made may spark a sense of childhood wonder. At least it did for us.
This Lush holiday bath product seriously comes to life, and it's the most mesmerizing thing. Of course, just in time for the holidays, the video shows their limited edition Peeping Santa Bubble Bar being created! We all know that Lush products are soothing and relaxing, so it's no wonder that this behind-the-scenes footage is beyond calming.
https://www.instagram.com/p/BMxn9hbhQTS
This video is one of the latest in the How It's Made series, featured on Lush's Youtube channel. It was fascinating to witness the process that goes into making of this festive bubble bar!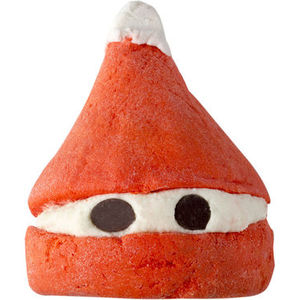 The Peeping Santa Bubble Bar apparently features fair-trade cocoa butter and hand-churned shea butter.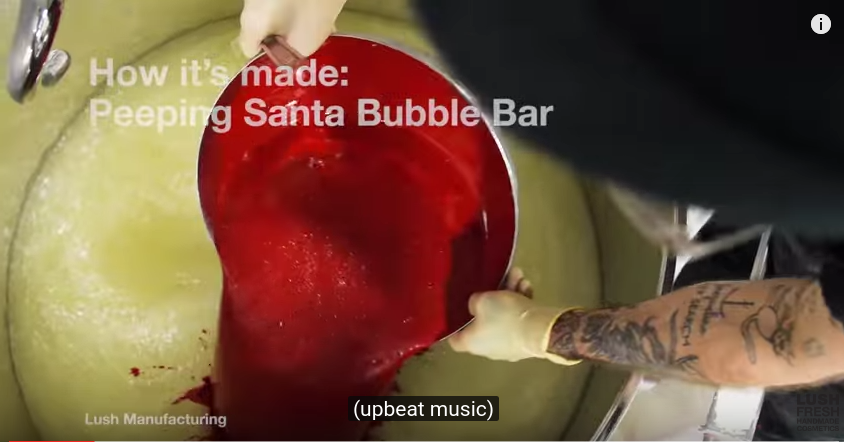 Then, they mix the strawberry fragrance with the colors.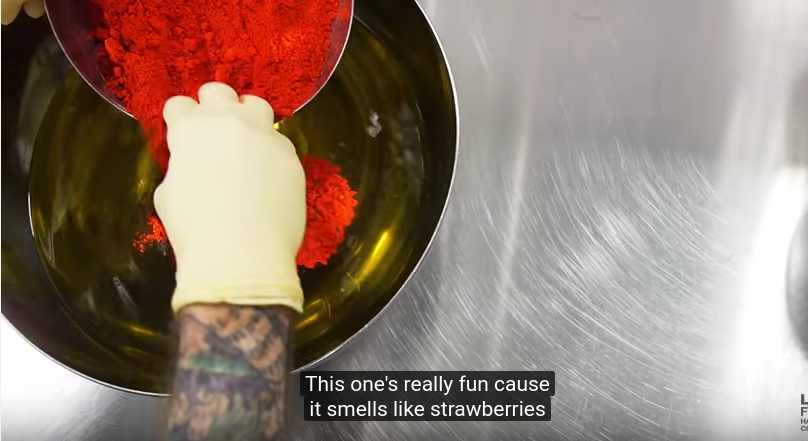 They also have to mix very thoroughly before adding in the powders.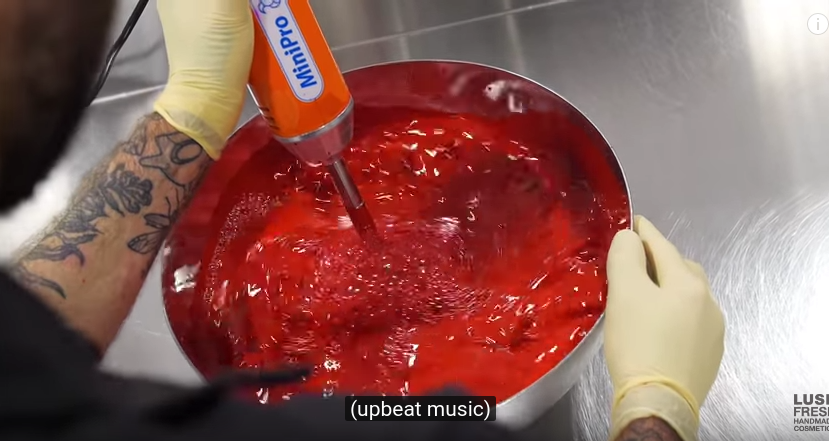 Next up, Lush staff starts shaping the mixture into tiny Santas.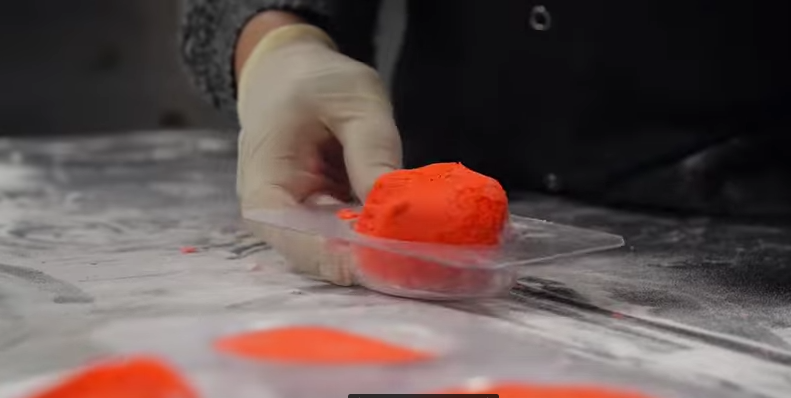 Then, they apply a creamy Shea Butter mixture to the middle.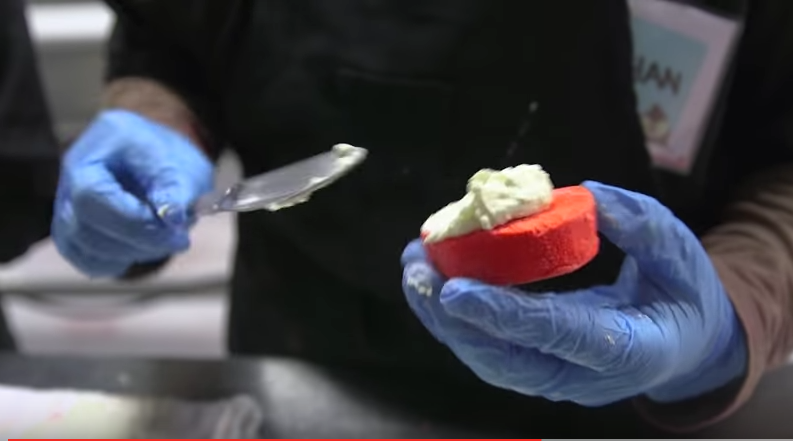 After, they top it off with vegan chocolate eyes. Sounds yummy!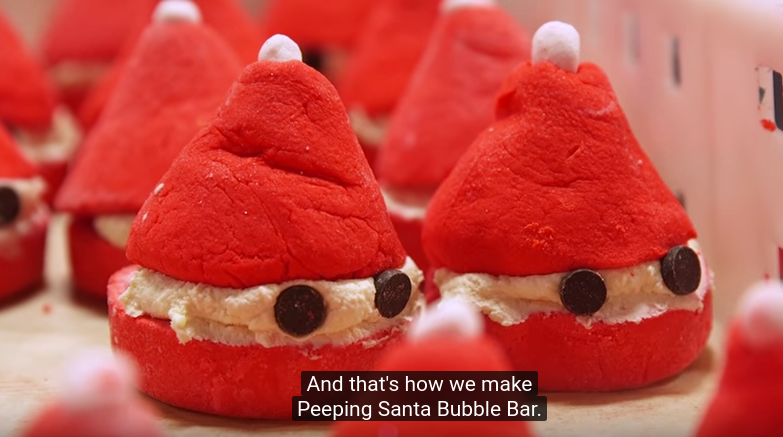 You can watch the entire video to see the full process.
https://www.youtube.com/watch?v=Tjg7R0L6PW8?feature=oembed
It looks good enough to eat.