This video of Beyoncé talking about losing is seriously what we all need to hear sometimes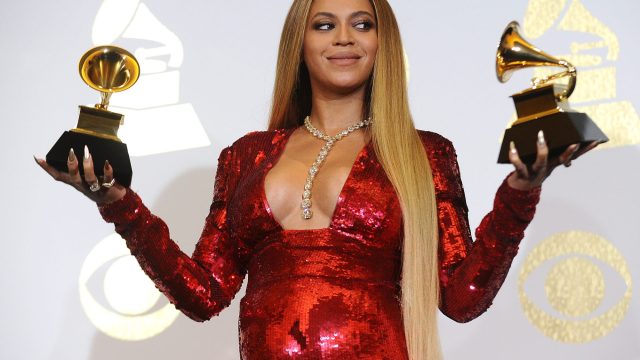 Last night at the Grammys, our girl Beyoncé was nominated for multiple awards, including the coveted Record of the Year and Album of the Year for the absolutely amazing Lemonade. In the end, she lost in both categories to Adele, but that doesn't in any way lessen her achievements. (She is Queen Bey, after all!) Lemonade is an album that we'll be listening to for years to come, and what really matters is that her music reaches people on a personal level.
And the fact that she missed out on these awards reminded people on the internet about her very sobering words on "losing."
false
Yup, that's the Beyoncé we know and love so dearly. "Sometimes you lose. And you're never too good to lose, you're never too big to lose, you're never too smart to lose. It happens, and it happens when it needs to happen." She's right, clearly, because Beyoncé is one of the biggest artists in the world, and yet, even the biggest artist can't possibly win everything all the time. (Also, just being nominated for a Grammy is kinda like winning already. Oh, and she also won two Grammys last night.) We're super happy for Adele, and all the other nominees. false
Let's not forget that Bey did win Best Contemporary Urban Album and Best Music Video, though. Sooooo that brings her Grammy total to 22 (including three with Destiny's Child)! And she was as charming as ever on stage.
Should we take a look at her Grammy-winning "Formation" video, just to make our Monday the best it can possibly be?
https://www.youtube.com/watch?v=WDZJPJV__bQ?feature=oembed
We're looking forward to another great year of music from Beyoncé and Adele and everyone else we admire, not only for their musical talent, but for their passion and commitment to do this difficult career for the long haul, throughout every up and down.
Bey, we salute you. All the time, forever.