This video of a stealthy Christmas cat is totally cracking us up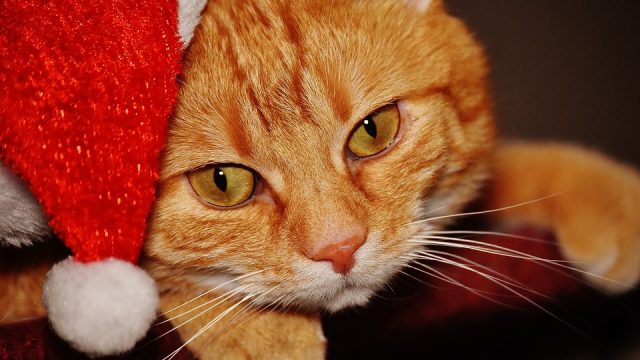 Typically, when someone is gifted a pet for the holidays, there's a lot of thought that goes into it. But, sometimes minor accidents happen, causing pets — like this stealthy Christmas cat — to ruin the surprise.
Heather Brooker, host of the Motherhood In Hollywood podcast, just uploaded the video of her sweet daughter on Christmas morning. While a kitten was one of her big gifts, she managed to assume that her Mom simply forgot to put any sort of gift in the box.
"We gave my daughter a cat for Christmas, but it didn't go exactly as we planned," Brooker said on the YouTube page.
Just see what happens. Trust us, it's pretty adorable:
https://www.youtube.com/watch?v=a91oTLx-1No?feature=oembed
It looks like the cat was (smartly) "wrapped up" last minute, but was a bit too focused on his escape, instead of his big moment.
Thankfully, Brooker's sweet daughter was able to spot the kitty among the wrapping paper. And, even though the plan didn't work out, she's still surprised. And, well — based on this video alone, it's pretty obvious that love at first sight exists.
The video gets funnier and funnier upon rewatch. Not only are we glad that this moment was filmed, but we're so happy that the Brooker family definitely found a way to make their 2016 Christmas a little more memorable!