This Victoria's Secret model dressed up like Princess Jasmine for Halloween, and it was perfection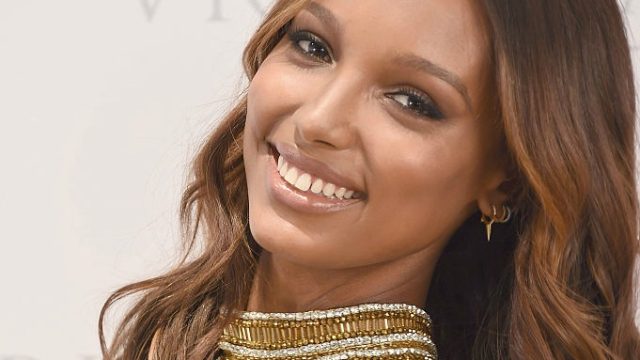 Can you say SLAY?! Our favorite part of Halloween (besides the candy) is getting to see all of the creative costumes people come up with. So when Victoria's Secret Angel Jasmine Tookes showed up to Marquee dressed like Princess Jasmine for Halloween we couldn't help but feel nostalgic of our childhood. I mean seriously who better to dress as Princess Jasmine than Jasmine herself!
Jasmine Tookes has been in  the spotlight lately, mainly because her unretouched photos for Victoria's Secret went viral a few days ago. The photos, which feature Tookes wearing Bright Night Fantasy Bra (according to Allure, the model is the first woman of color to wear it), is SO refreshing, stretch marks and all.
On Saturday night, Marquee in the Chelsea neighborhood of Manhattan, threw a Night Of The Fallen Halloween party and although we loved everyone's costumes Jasmine gets a 10/10 for being the spitting image of the Disney Princess.
The beautiful custom costume was designed by celebrity stylist Cary Robinson and it took about a month to complete. Fun fact: Cary Robinson is also Jasmine's mother!
The hair was done by Danielle Priano and makeup by Camille Thompson. If you're wondering where her bold lashes are from they are the Artemes Treasure Seeker lashes! Made out of Japanese silk and Artemes's exclusive multi-dimensional layering technique, you'll get mega volume on your lashes for any upcoming event that you'll be attending!
We can't say enough good things about Jasmine's costume, she is steady becoming one of our favorite Victoria secret models (as well as Halloween fashion icons)!