This Too Faced Pumpkin Spice palette is a joke that we hope becomes real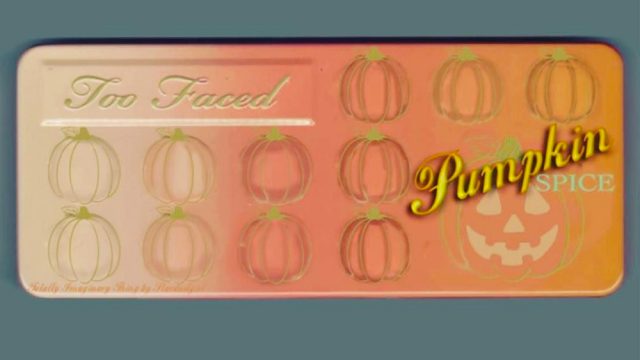 Say what you will about the whole pumpkin spice craze, but nothing gets us quite in the mood for autumn like that decadent, familiar scent. Give us all things pumpkin spice, and we're happy campers. Even our fave, Jerrod Blandino, got in on the craze by joking about a Too Faced Pumpkin Spice palette, and we are crossing our fingers that he makes this dream a reality.
Think about it — no one else creates scented makeup that captures the nostalgic smells we crave, so this pairing would be a match made in heaven. And can't you just picture those heavenly, warm hues now? Who do we need to plead with to make this happen, Jerrod?
Jerrod Blandino took to Photoshop to give us a peek at what the imaginary Too Faced Pumpkin Spice palette would look like.
Surely Jerrod is aware that Too Faced fans are rabid makeup beasts who will stop at nothing to fill their makeup drawer with new products. Do you need a pumpkin spice consultant? We have great news — we're available!
At least we have the Too Faced Peaches & Cream Collections to soothe our souls for now.
We'll never stop swooning over this expansive line no matter what else comes our way.
What do you think the chances are of a pumpkin spice palette heading our way? Here's hoping Jerrod goes for it.