This tiny kitten survived Hurricane Matthew and also wore the cutest turtleneck sweater
Yesterday, The Huffington Post reported on a tiny Hurricane Matthew survivor. The baby cat was wearing the littlest turtleneck sweater ever made. Sarah, a Raleigh Lyft driver, posted pictures of the kitten via Twitter on October 9th. Her tweet went viral, garnering over 130,000 likes and 74, ooo retweets in just four days.
This kitten was one of the many victims of Hurricane Matthew, the most destructive hurricane to hit the Atlantic coast in almost 10 years. Although the rain has stopped, Matthew's aftermath is still crippling the U.S. and Caribbean. In North Carolina, the flood-related death toll continues to rise with the water level. And surviving Haitians are left with the task to rebuild entire communities that Matthew reduced to rubble.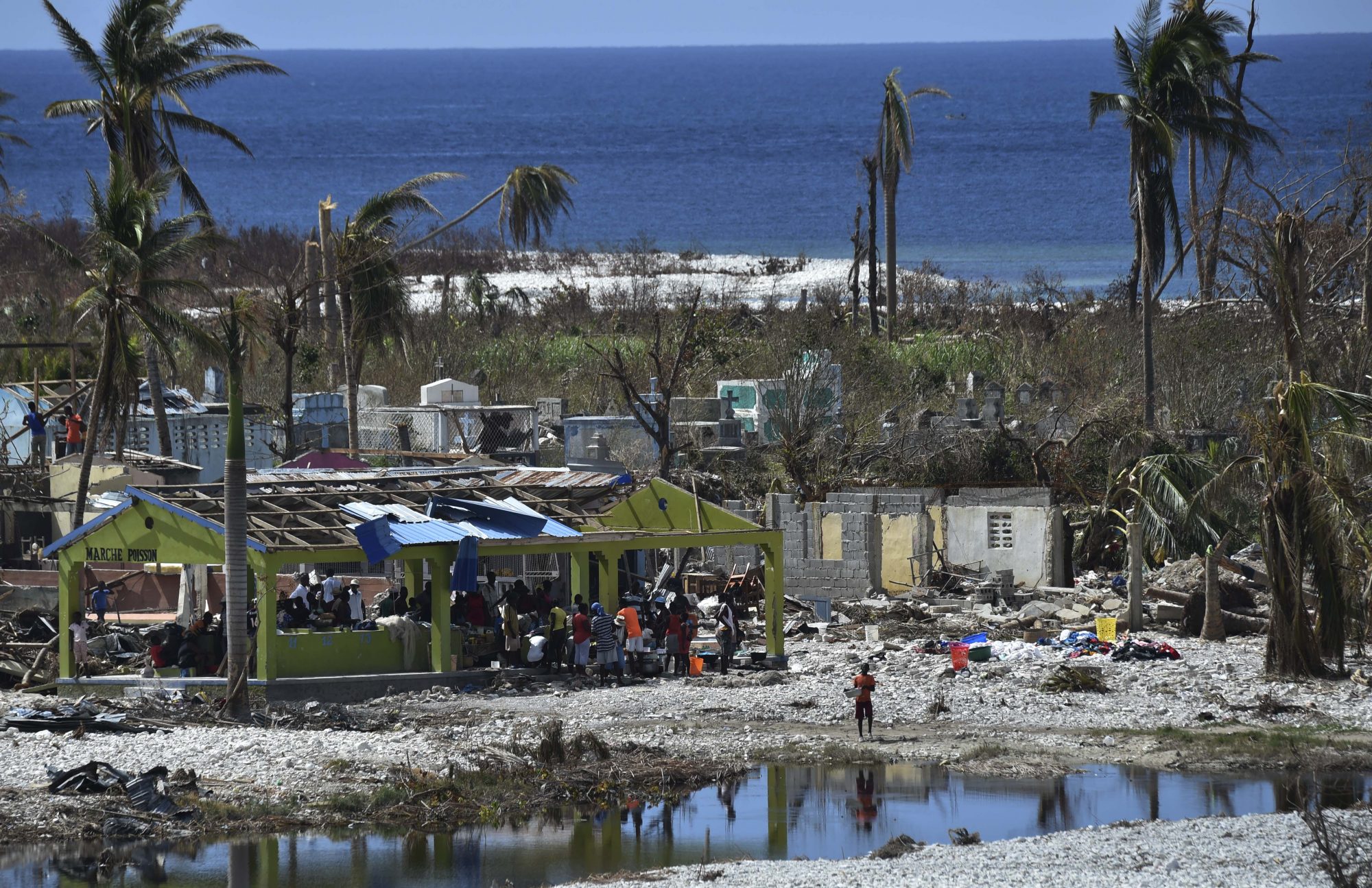 Luckily, some light is shed onto darkness in the form of a bundled up kitten. The little guy pictured below was brought into a North Carolina animal hospital. His rescuer had swaddled the kitten in a sock fashioned into a turtleneck.
https://twitter.com/udfredirect/status/785230921922469888
Banfield Animal Hospital in Brier Creek employees brought this little fashionista, along with other abandoned cats, to a local PetSmart, with hope that these felines could find forever families. "There are probably many animals in shelters now who were displaced by the storm," Sarah told The Huffington Post, "that are looking for homes just like that kitten."
Sarah reported that while she was at the PetSmart, a father and son duo were interested in adopting the kitten. The Huffington Post later confirmed that the family ended up bringing him home.
We're glad to hear that our little friend found a loving family, and that he's still rocking that tiny turtleneck.
Keep up to date with the rescuing displaced of Hurricane Matthew pets by checking out The Humane Society's website. There, you can also find more information on animal sheltering, and how to get involved in pet rescue and adoption.