This teen had the best response after being fat-shamed over her prom photos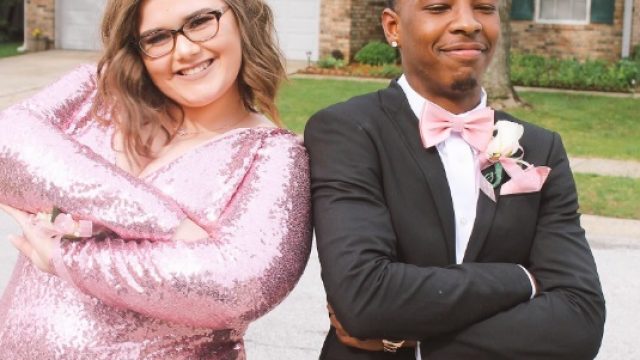 Prom is a magical time. That's why it's a total bummer that one teen was fat-shamed after posting her prom photos online. While many of us would respond by removing the photos and feeling like total garbage, she proved that both her and her boyfriend are above the heartbreaking criticism that online bullies tried to hurl her way.
Meet Madison and Tre. The two lovebirds decided to hit the prom together, and looked absolutely stunning in the process. Seriously — the photos of the two are almost the exact definition of true love.
Madison hit up the event in a pink sparkly dress, while Tre had a bowtie to match.
The cute tweet above — specifying the "love of her life" — got over 232,000 likes on Twitter. And we can see why. Madison is beaming, and Tre looks incredibly impressed by his date.
Of course, one bad apple had to try and ruin it.
It's low for someone to call you fat on Twitter — or anywhere else — but Madison stepped up and defended herself.
Tre also managed to address the mean tweet.
Looks like these two just proved what true love is all about.
In an interview with Teen Vogue, Madison cleared up Tre's tweets a little bit, and talked about the concept of beauty a little bit deeper.
"A person's beauty isn't all about their appearance. My boyfriend's tweet was not saying fat women can't be beautiful, Madison said. "I'm sure he wants to make it clear that any shape and size can be beautiful and he never meant it to be taken in that way."
The world needs more people like Madison and Tre. We're so glad that the bullies didn't tarnish an otherwise magical moment in their lives.