This "Star Wars" pregnancy announcement is so freaking clever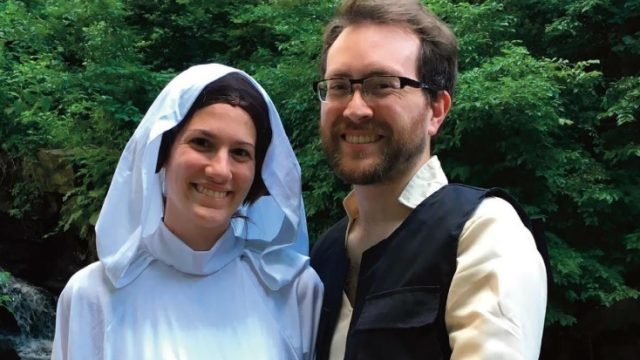 Gone are the days of "hands lovingly caressing the pregnancy bump" photos, as one of the latest trends in pregnancy announcements is adding humor to the news. And that's why we're in love with this funny Star Wars pregnancy announcement, which has the parents-to-be in costume.
The announcement was posted in the Star Wars subreddit, which is one of the best resources for fans of the famous franchise. The two dressed up like Princess Leia Organa and General Han Solo. The baby, just like the new Star Wars movie, will be arriving in December of 2017.
But, there's a hidden message that those who aren't totally aware of the story may miss.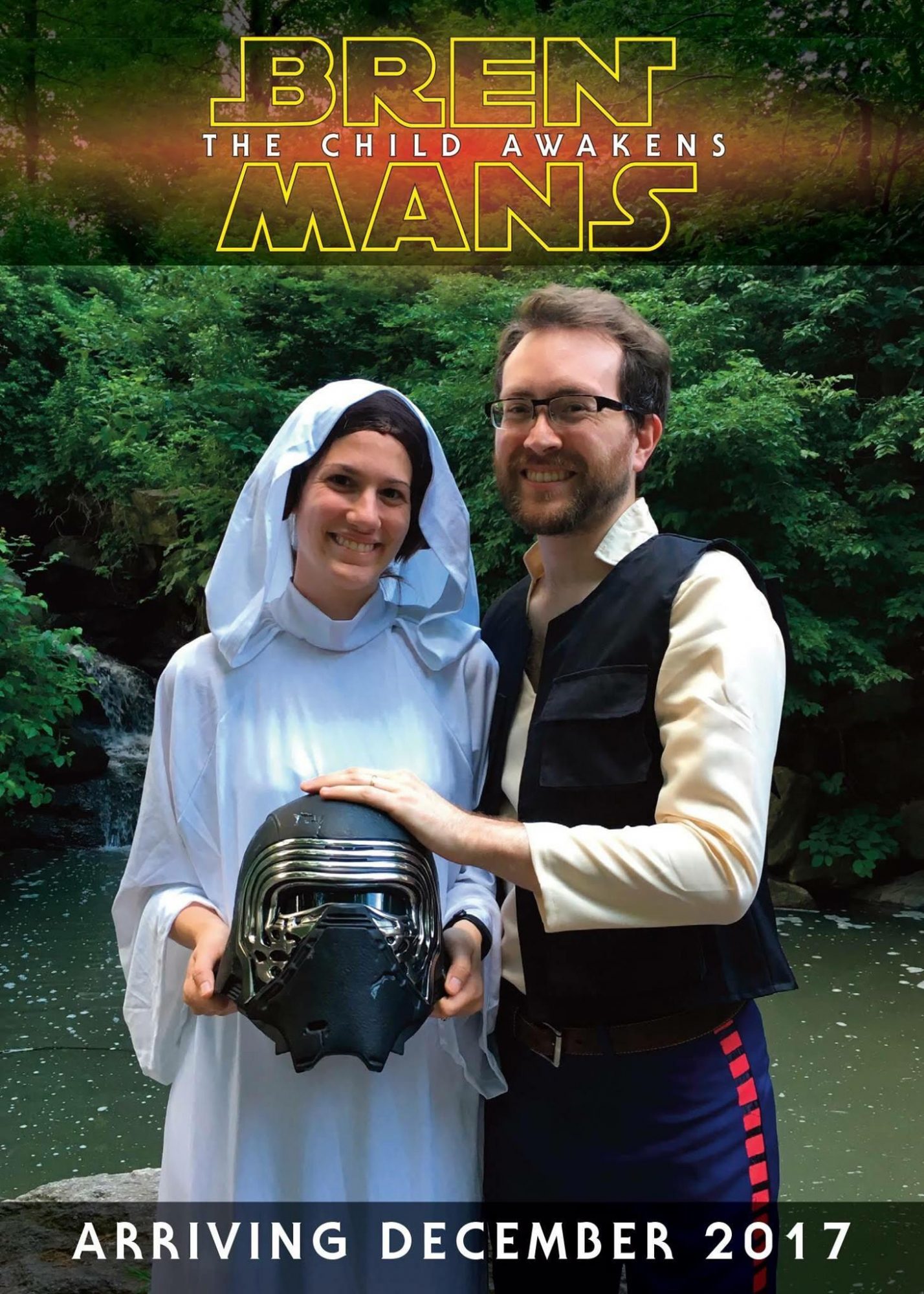 Leia and Han did have a baby, named Ben Solo. While Ben learned of The Force, he ended up joining the dark side.
From there, he changed his name — to Kylo Ren.
And, well — spoiler alert — but Kylo Ren ends up killing Han Solo. So, this baby announcement just got a little grim.
According to the original poster, who noted that the couple in the announcement were his brother and sister-in-law, his brother thought up the idea and his sister-in-law is "a good sport and he's lucky to have her."
"My exact words before taking the picture were, 'the funny part of this announcement is that this implies, one day, he/she's gonna kill you!'" he said.
The dark twist that this announcement took on is pretty clever. And, even though we hope that the little baby doesn't turn to the dark side (and the odds are pretty good that he or she won't) we do wish that the third trimester will treat the Redditor's sister-in-law well.