This sneak peek of MAC Cosmetics's new muted Retro Matte shades are a total delight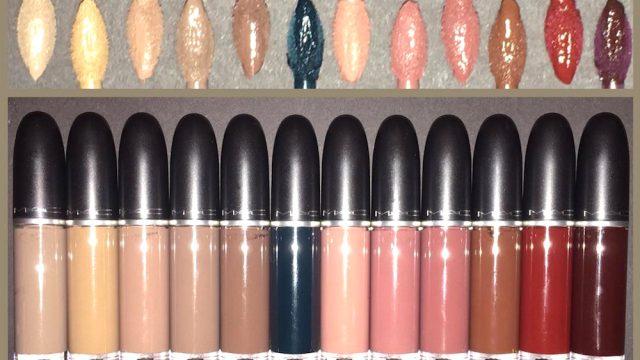 MAC Cosmetics has always held a special place in our hearts since we were old enough to get our hands on makeup. There was no better place to sample lipsticks and no better day than when we got a free consultation! MAC knows the way to our hearts is through nostalgia because they're releasing 12 new Retro Matte lipstick shades. They are absolutely gorgeous! Each and every one of them looks like a perfect throwback without being outdated.
We are so glad that we are finally able to get a look at them because we can not handle waiting any longer. Our junior-high-in-the-late-'90s-hearts are soaring through the wind right now!
How gorgeous are these shades?! They look like they hopped off the bus in 1997. All we need is a cool, icy blue slip dress to go with them and we're set!
Thanks to Senior MAC Cosmetics Makeup Artist Dominic Skinner for these must-have swatches! And never fear, we now know which shades are getting the Retro Matte treatment! We've got Flesh Stone, Dash O'Spice, Cafe Au Chic, Simply Smoked, Ess Presso, Young Attitude, Burnt Spice, So Me, Topped With Brandy, Chocotease, Carnivorous, and Uniformaly Fabulous! They're all on a beautifully muted color spectrum, which is a nice change from their usual light and bright shades.

We want it right this second!
MAC's other goodies will have to tide us over, which there are aplenty.
The new Retro Matte shades will be available in January 2017, so not much longer now! And since we know they'll be that classic velvety-suede, rich MAC formula, not only will they be beautiful and classic, but they'll last all day long! We love glosses and shimmer, but sometimes, only some good, old-fashioned matte lipstick can truly hit the spot.