This Rihanna fan turned Queen RiRi's most iconic looks into costumes and it's ah-mazing
By now, it's just a fact that Rihanna is the queen. But this fan of hers may have reached at least princess territory, because the costumes she came up with are just *that* good. Probably the only thing better than an amazing celebrity costume is an amazing Rihanna costume, especially since we already know that Rihanna loves few things more than costumes inspired by, well, her. Can you blame her? She is pretty ah-mazing.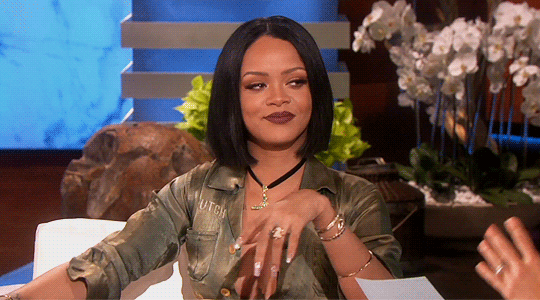 And Rihanna fan Ya$mine just took stunning Rihanna-inspired costumes to an entirely new level with these epic spins on classic Rihanna looks. Like, see for yourself!
How amazing is this take on Rihanna's outfit at the CFDA Fashion Awards?!
https://www.instagram.com/p/BMJ05Nth1Mh
Answer: so, so amazing. We're bowing down.
And this take on her look from the VMAs is just as beautiful.
https://www.instagram.com/p/BMJsbARBcdY
We wish we'd thought of this one ourselves.
And this ah-mazing look from the Work video is actually flawless.
https://www.instagram.com/p/BMJpja3hWGG
We're not worthy!! Ugh, you guys. We're such major fans of these costumes, and we'll definitely be keeping an eye out for a Rihanna costume that can challenge these stunners. Until then, we're pretty sure that these ones take the cake!