This Republican senator had the *most* awkward response when asked if Trump is a good role model
We've all heard good and bad about Donald Trump. People have mixed feelings, to put it extremely lightly, especially considering that he's said Hillary Clinton doesn't "look" presidential, called a pre-teen Paris Hilton hot (and said he'd date his own daughter if, you know, he wasn't her dad), and said that Mexicans are rapists. This has caused a whole lotta tension this election season, and other politicians aren't freed from the mess surrounding Trump's less-socially acceptable statements.
So, according to Business Insider, when this Republican senator was asked if she'd "tell a child to aspire to be like Donald Trump," she appeared to be avoiding any real answer.
Upon being asked this question during a debate, Senator Kelly Ayotte of New Hampshire said,
"I would tell a child to absolutely aspire, certainly, to be their best, and to be president, to seek to run for the presidency, absolutely," she said.

The moderator repeated the question, saying,
"Would you tell them to be like Donald Trump — would you point to him as a role model?"
Finally, she gave in, saying,
"I think that, certainly, there are many role models that we have, and I believe he can serve as president, and so, absolutely, I would do that."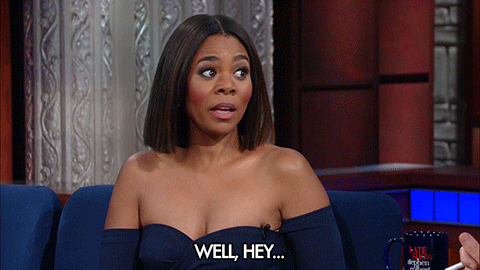 She clarified her statement following the debate on Twitter.