This purse line Kat Von D is obsessed with is perfect for all your spooky goth needs
When you find the right accessory, it's crucial that you snatch it up before your whole body is engulfed by the flames of lost potential. Maybe that was a bit dramatic, but when we caught wind of Kat Von D's purse obsession on Instagram we felt the full force of material desire swelling up. The line of bags that Kat Von D swears by comes from the vegan leather brand Skinny Bags which offers an array of spooky goth bags that will warn everyone in your path about your Edgar Allen Poe obsession.
The bag that Kat Von D showed off gives off true angsty teen vibes with its Holy Bible case that's no doubt concealing cigarettes and a flask.
The Skinny Bags line offers up several other equally Halloween-themed (or year round goth) options for those looking to update their purse game.
https://www.instagram.com/p/BMFeZFeBcDf
There are vegan leather Spell Books made by Skinny Bags, the pricing is equally scary at a spine-tingling $197. But they ARE handmade (we suspect by a coven of witches).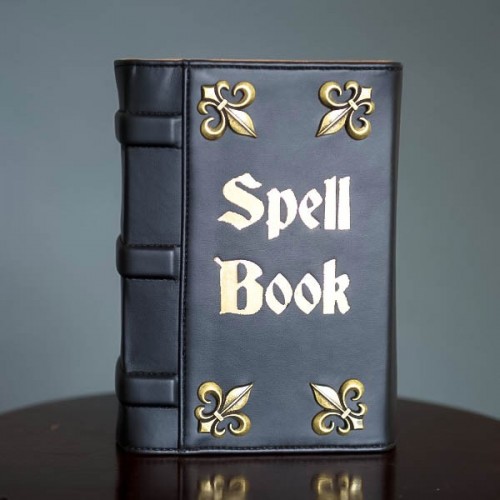 You could also carry your belongings in a satchel of Horror Stories, which is a surefire way to spark conversation with strangers.
We're going to have to consult our personal spell books in order to summon the funds for all of the full collection of creepy-chic bags.