OMG: This popular makeup artist used eyelash glue to get the perfect cut crease
Super sculpted shadow looks are front and center right now. You can't scroll through IG without seeing a beauty blogger break down the steps to a cut crease. We've seen them use everything from spoons to bottle caps to get perfect definition — they make it look so easy!
Cut crease eyeshadow is all abut having a precise border between a dark shadow applied into the crease and a lighter color on the lid. Think of it as the opposite of a smokey eye where shadows are blended harmoniously, a cut crease should be sharp and segmented.
The tricky part of cut crease shadow is keeping your dark crease shade off of your eyelid where the light shade will be applied. For the ultimate definition, MUAs will apply concealer on the lid almost as a second primer. Trust us, this is still hard to do.
There's even an entire IG account dedicated to getting the perf cut crease, appropriately named @cutcrease.makeup.
If you're still trying to master the perfect, Instagram-worthy cut crease, East Bay MUA Sumera Waheed has a hack for getting it done. And it's something you probably already have in your kit.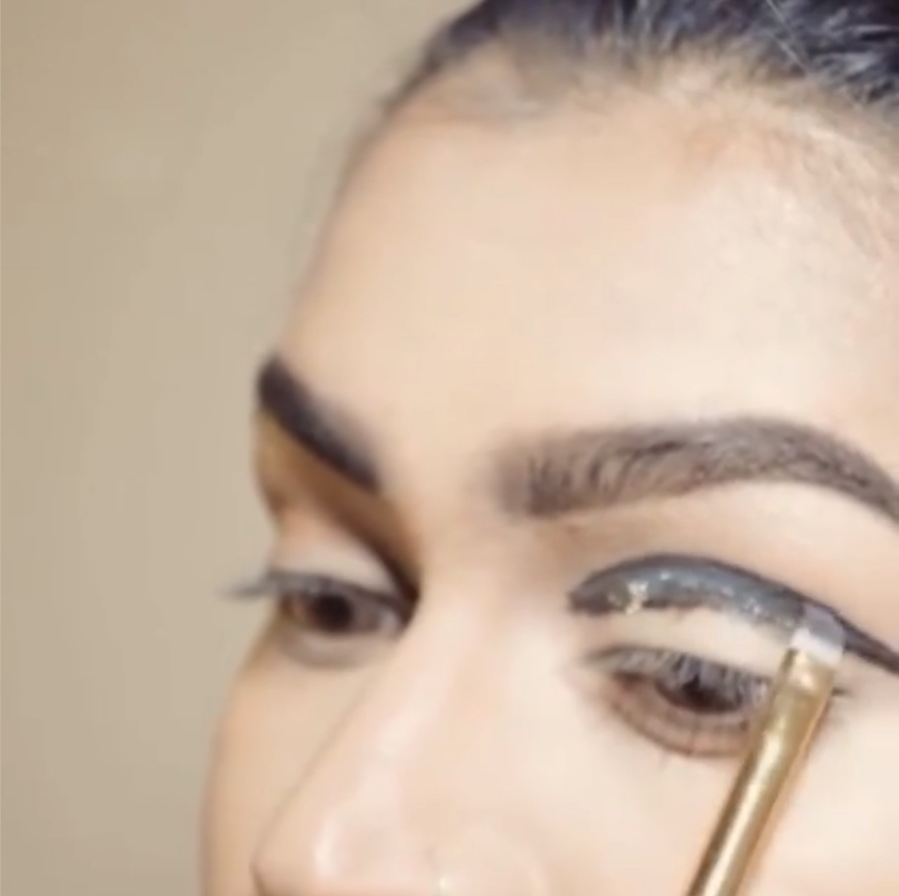 After priming her lids with the NYX Jumbo Eye Pencil in Milk ($4.49 here) Sumera applies Huda Beauty Lash Glue to the crease of her eyelid with a small brush. Grab a tube over at HudaBeauty.com for $18.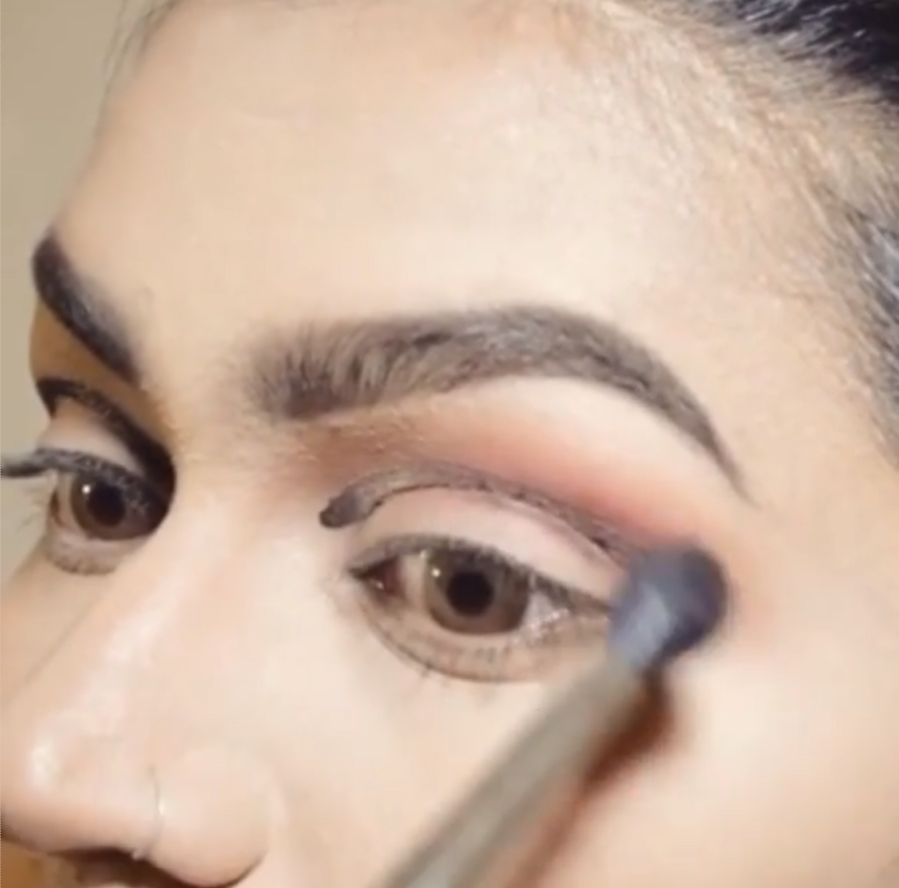 The eyelash glue will serve as a clean edge for the lid shadows. DIYers — think of it as blue painter's tape. Using the Huda Beauty Rose Gold Palette ($65 but currently sold out),  she applies a transitional shade and crease color directly over the eyelash glue.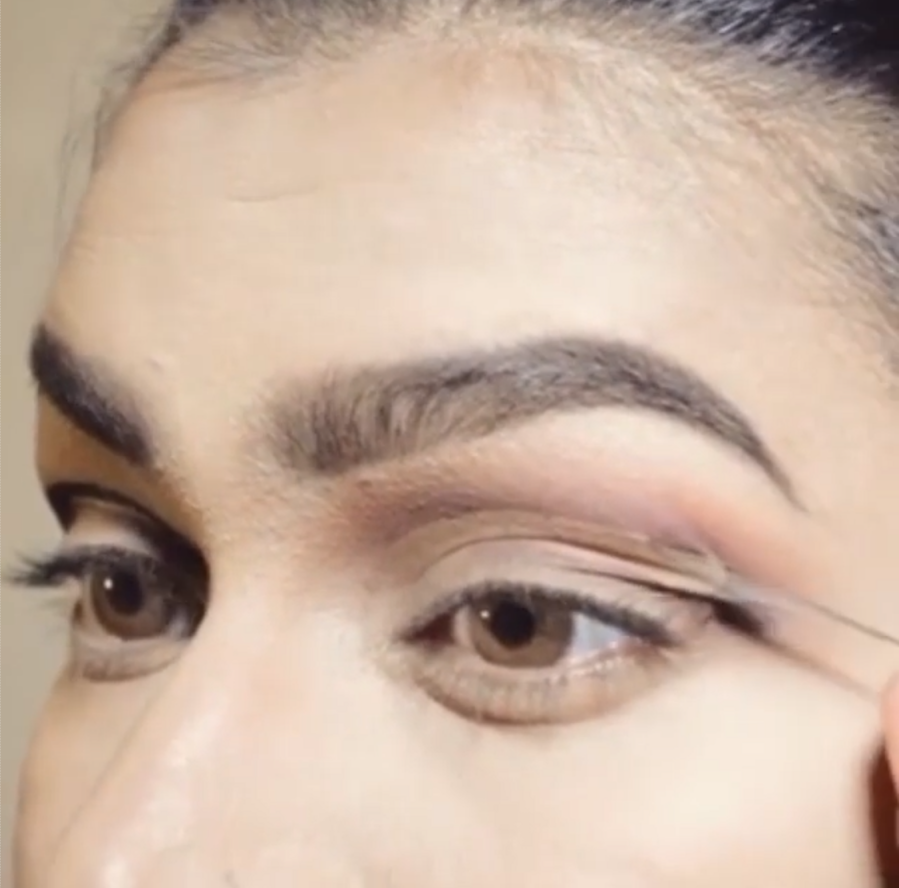 So fresh and so clean!
The peel off may look a bit intense, but Sumera assures it's nbd. She writes:
"To everyone freaking out about the pulling and tugging, It can easily be avoided by using your other hand/fingers while peeling off the glue! Obviously!!🙄 This is not everyone's cup of tea, just like everything else in life! But, to those out there like me who love playing with makeup... the peeling part is pretty damn satisfying ... 😘❤😉 "
Now with a bare surface area, she can move on to the lid.
Here's the finished product
https://www.instagram.com/p/BQxbInFB3cf
Snaps for creativity!