This Peruvian illustrator just made the cutest graphic tees, and trust us, you will want one (or three)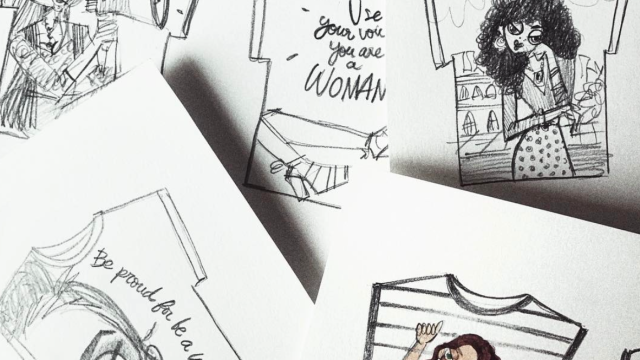 Summer is (almost) around the corner, which means you can finally whip out your favorite tee and cut-offs for maximum skin-to-sun exposure (assuming that you're going to also slather on the SPF!). And while there's a whole array of beautiful blusas and tees to choose from, we're pretty partial to those made by Peruvian illustrator Gerardo Larrea. The South American artist creates illustrations of women with style and sass, and shares them on his Instagram. And now, we can wear some of his pieces as well. The project is a special collaboration for Gerardo, with each shirt featuring one of his unique designs.
The collaboration between Gerardo and Peruvian brand Basement features an array of fabulously dressed women with phrases like "we are women, we can do anything," adorning the shirts. Although you can buy them at the brick-and-mortar locations of Basement, you can also find them online at Saga Falabella. Whether you just need a sartorial pick me up, or show off your lady pride, this collaboration will have you singing.
Because sometimes you need a physical reminder of just how badass you are. For some, that comes in the form of friends, for others it comes in the form of a graphic tee. If you are in the camp of the latter, we dare you to wear one of these shirts and not smile when you see the sweet and encouraging messages they hold.
Shop the collection here.