This paralyzed dancer is not at ALL slowed down by being in a wheelchair, and we're obsessed with her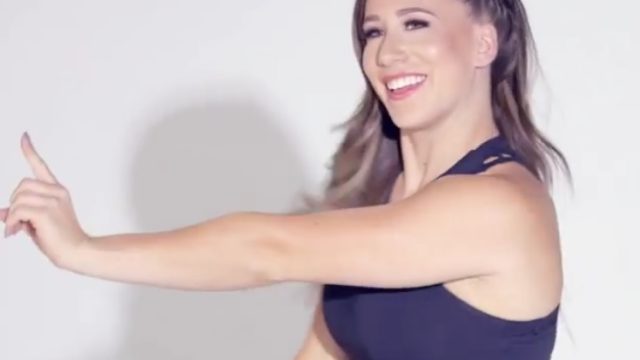 It's so inspirational to hear about people who don't let disabilities get in way of their path to success. Case in point, Chelsie Hill. Hill is a paralyzed dancer that hasn't let her wheelchair define her. Born on March 28, 1992, Hill was raised in California and wanted to be a dancer for as long as could remember. She worked hard at it, truly enjoyed it, and earned herself a spot on the varsity high school dance team.
Three months before graduating, Hill found herself in a rough situation — she climbed aboard her friend's vehicle after the driver had been drinking, and got into a serious accident when the car hit a tree.
 At the age of 17, Hill became a T-10 paraplegic — and the driver, Aaron Corn, was sent to jail. But even so, she still wanted to hold onto her lifelong dream. While many might have told her that it'd be impossible, she's just the kind of girl who won't take no for an answer. And, here we are today.
https://www.youtube.com/watch?v=2qL-uNzmQlI?feature=oembed
Not only is Hill still dancing, but she's making it her mission to teach others how to dance as well.
Hill runs a team that has successfully competed at the World of Dance Tour, and she has also been featured on the television show Push Girls.
https://www.youtube.com/watch?v=ugdW5ANz04M?feature=oembed
Is she inspiring? Oh, definitely. For women in wheelchairs, she proves that being paralyzed doesn't mean that you can't live your life. And she's an inspiration for everyone, since she failed to let a big obstacle get in the way of her dreams.
 Hill has the attitude of a winner, through and through. We can't wait to watch her career blossom even further!