This oversized denim jacket from Khloé Kardashian's line will work as the perfect canvas for our patch and pin collection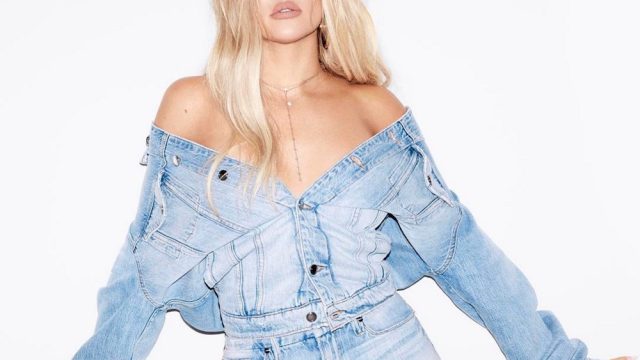 If you feel that you are on a journey to transform into a denim dreamboat, Khloé Kardashian's got your back (don't worry she has your front as well). Her ever evolving size-inclusive brand Good American just released denim jackets and mini skirts to their deep pool of denim on denim beauty.
Now you can roll up to the party with your tousled hair, your oversized denim jacket with cheeky pins and patches, and risque denim mini-skirt and live out your own scene from The Breakfast Club. Then, when you get tired of dealing with the struggles of a mini skirt, you can slip back into Khloé's Good American lace-up jeans. This is all part of her master plan, and she knows what she's doing to us style-hungry consumers.
With these new releases, you can now build a complete functional wardrobe out of Khloé's denim options.
There will be no skirt or jacket left behind.
It's worth noting that her new releases cost between $145 to $265 dollars, so they aren't a casual purchase.
You can drool over all of the Canadian Tuxedo eye candy on the Good American website.