This Olympic swimmer bows down to Michael Phelps, and yeah, we agree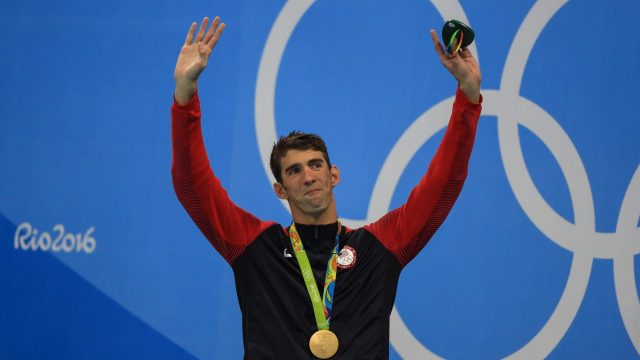 I case you haven't noticed, U.S. Olympic swimmer Michael Phelps is totally DOMINATING his events this year. He's now got a ridiculously impressive 22 gold medals under his belt (under his…speedo?) and he doesn't show any sings of slowing down soon. Even the races he's not favored to win, he's won.
Greatest of all time? You bet.
So, it's no surprise that other Olympians have taken note, and are paying their due respects to Phelps. One of these perfect moments happened to be caught on camera, and it's so great, you can't help but agree with it. When Michael Phelps passes by you, yes, you bow down.
While waiting to race, fellow Olympian Daniel Wallace (of the U.K.) happened to spot Phelps walking by, and did what any mere mortal would do: they bowed down. false
It was very much a spur of the moment thing, and it's done all in good fun. It appears as if Phelps doesn't even see it happen. Oh, but we see it, and we love it. And we can't stop watching it.
Wallace later tweeted about the incident, and stated the obvious: respect the ?.
Wallace is pretty great himself. He won a silver in the Men's 4×200 relay. And who knows? Maybe Phelps will bow down to him one day.