This new single from rising star Clay is a dreamy, confidence-boosting power mantra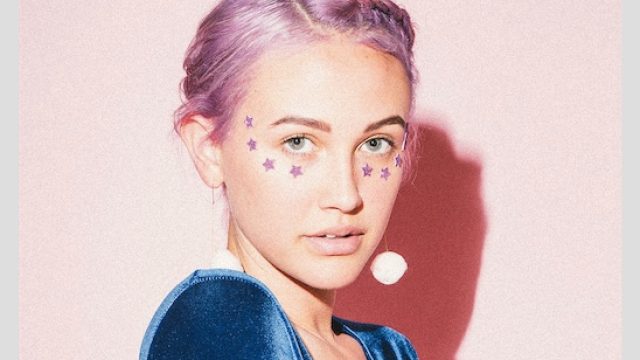 Sometimes it can take a while to get acquainted with new artists, but that didn't happen with Gabrielle Walter-Clay (who simply goes by Clay). Immediately upon hearing her catchy new single "Follow Me Down," we were along for the ride with this bubbly, purple-haired young singer! Her voice strikes the perfect balance between powerful and delicate, and kind of reminds us a little of Adele — but with a style all her own.
Clay let us know that she views music is a "transcendent, unifying force" that helps her connect with the world and express herself. By making music, she hopes to "spread love."
Her secret title to this bold song is Sirens, "based on the mythological creatures who lure sailors to their watery deaths." Of course she notes that in this case, "it's a little less morbid and more of an escape song." So, are you ready to disappear?
"You have not tried to find what you seek deep inside. But just give it time, only you can you-define."
Talking more about her personal connection with music, Clay offered this window into her emotional experiences.
"I have always had a very vivid imagination, and have often dreamt of flying away to another place where I can be myself fully, and show my colors proudly. I am trying to create that place with my music, and this is one of the songs that speaks to that safe space of freedom."
We absolutely love this honest message about spreading positivity, and there are clearly so many layers to this very intimate song. If you're looking for a new artist to get behind, Clay is worthy of special attention!