This mini food is giving us the cutest ~nomz~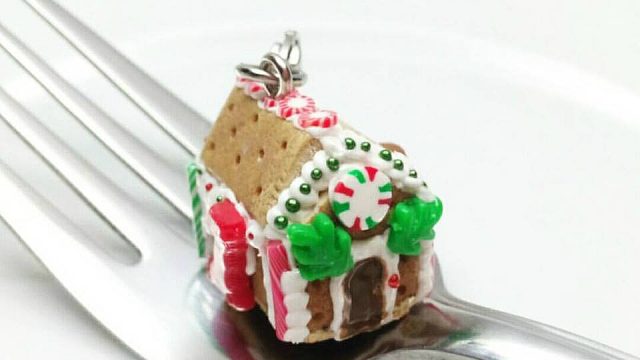 We love all things teensy tiny, and we've got major heart eyes for these mini food sculptures made of clay. Andisa Charms is run by Andrea, an artist from Mexico. She got her Fine Arts degree and realized she could turn her art into a profession, and we're so glad she did. She started making cute miniature desserts with polymer clay, and the rest is history! Each product is handcrafted and seriously adorable, and this mini food is so realistic that it's actually making us hungry.
Like, how ridiculously adorable is this mini food?!
These minis are turned into jewelry, so if you're committed to your favorite food you can rock it day in and day out!
We have major heart eyes for these little guys!
Talk about cute. This is so, so precious. We can't believe how little it is!
Thanks for the actually super cute nomz, Andrea!